Description
The monthly Innovation Breakfast Networking (formerly NETPark Net breakfast) sessions are informal, informative opportunities designed to help businesses innovate or make their ideas and plans happen. Why not come hear a interesting talk and network with other like minded people?
What happens when you work with a tech giant such as Google?

Speaker: Rob Charlton, CEO of Space Group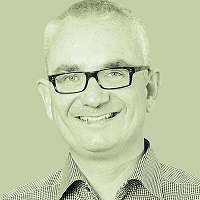 Did you hear the story about Google, the architects, the engineers and the builders? You can only imagine how many boundaries would have been pushed to get an innovative construction project come alive. But Rob will tell you that they will not innovate just for innovation sake. It still has to tick all the important business boxes – better cost management, risk reduction, design that can't be done any other way and so on.

Rob will share his experiences of working with some of the most forward thinking in the world of construction and property development. As one of the pioneers of BIM which is revolutionising the way buildings and architectural structures are developed, there is much we can learn at this talk. He will also give us an insight into a couple of technologies that will make us rethink buildings of the future and how they will be constructed.

He is also one of the creators of BIM Show Live
This talk is ideal for anyone in the architectural products and design, and building construction and engineering sectors.
For more information about the event, please contact jenny.kwok@durham.gov.uk (Wed-Fri) or elaine.scott@durham.gov.uk or telephone 03000 261261.