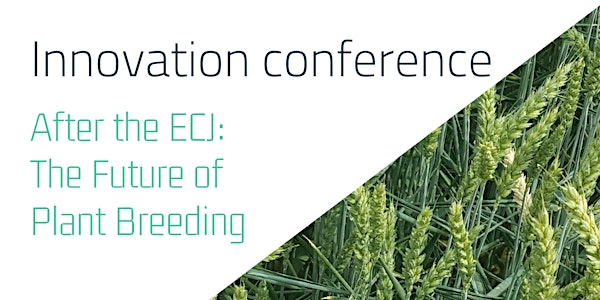 Innovation Conference - After the ECJ: The Future of Plant Breeding in Euro...
Location
European Parliament
60 Wiertzstraat
1047 Leopold Quarter
Belgium
Description
European Parliament Room PHS 4 B 001
The future of the agricultural sector faces a number of serious challenges now and in the coming decades. Climate change, increasing yields for a growing global population, increasing resistance against new and existing threats, and creating sustainable land use. While these challenges and their solutions are manifold, innovations in the seed breeding sector – especially new gene editing techniques such as CRISPR/Cas9 – promise to assist in answering these challenges. However, the European Court of Justice has decided that these new techniques should fall under the restrictive European legislation on GMOs, and this may seriously hinder their uptake and field use in Europe.
During the conference, we will examine the consequences of the Court decision for the future of plant breeding in Europe, how to move forward, as well as practical farm problems that could be resolved through these technologies.