Event Information
Location
The University of Huddersfield
Schwann Building, Floor 3, Room 01a
Queensgate
Huddersfield, HD1 3DH
Description
Digital storyboard solutions offer compelling environments for collaboration and creative design, development and planning activities during the early stages of new product development. The term "storyboard" is used to encompass all other labels such as mood board, trend boards, digital concept boards, visual collaboration boards etc.
These storyboard solutions have seen a sudden spike in popularity within creative businesses as they offer a range of immediate benefits allowing product development teams to collaborate to capture real-time trends and ideas and rapidly visualise products designs.
This event provides the opportunity to have a hands-on experience of "Canvas", a cutting-edge, multifunctional storyboard solution from PTC as well as hearing from industry experts on the need for innovation in the Fashion and Textile industry and how digitalization is rapidly transforming job roles and responsibilities.
A certificate of participation will be presented to all participants to add to your CV.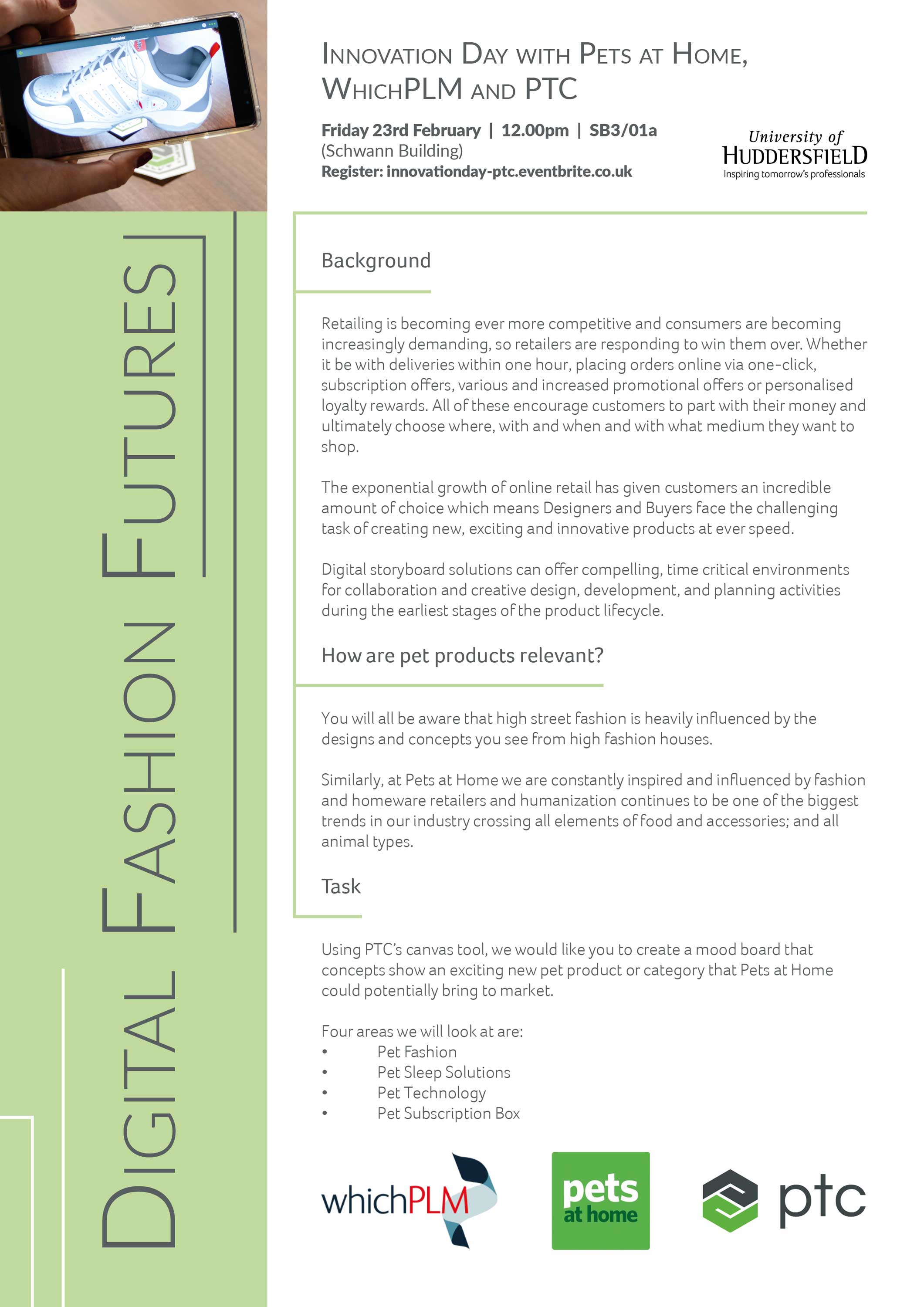 Date and Time
Location
The University of Huddersfield
Schwann Building, Floor 3, Room 01a
Queensgate
Huddersfield, HD1 3DH