Description

Would you like to engage with the University of Surrey's world class health technology research and facilities?

Are you interested in developing collaborative relationships with one of the South East's foremost Universities?

Do you need help finding the right people to talk to and sourcing catalyst funding to get things moving?
Places will be limited, so please register your interest. Applications will be reviewed and confirmed by a personal email no later than 19th January
Agenda
09:30 - 10:00 Registration and Refreshments
10:00 - 10:15 Introduction, Prof Michael Kearney, Provost & Executive Vice-President, University of Surrey
10:15 - 10:30 Overview of Key Research Area Themes & Q&A, Prof Helen Griffiths, Executive Dean, Faculty of Health & Medical Sciences (FHMS), University of Surrey
10:30 - 11:30 Keynote speakers from the University of Surrey (including areas of Bio-medical monitoring, therapy development, tailored nutrition and disease diagnosis using AI, Prof Alex Cook, Head of Veterinary Epidemiology & Public Health & vHive Centre (FHMS), University of Surrey & Dr Payam Barnaghi, Reader in Machine Intelligence, Institute for Communication Systems (FEPS), University of Surrey
11:30 - 11:45 Refreshment Break
11:45 - 12:45 Funding opportunities: NIHR i4i, InnovateUK, Digital Catapult & Accelerating Impact, Martin Hunt, i4i Programme Director, NIHR, Dr Ian Campbell, Director, Health & Life Sciences, InnovateUK, Geraldina Iraheta, Director of Business Development, Digital Catapult & Peter Lancaster, Impact Acceleration Account KE Manager, University of Surrey
12:45 - 13:00 SME Case Study: Overview of their experience with University of Surrey, Dr Tom Frame, CEO, Fourth State Medicine Ltd
13:00 - 13:15 Q&A & Close, Prof Phil Evans, Faculty of Engineeering & Physical Sciences (FEPS), University of Surrey
13:15 - 15:00 Networking Lunch and opportunity to visit exhibition. 1:1 sessions and Research Group meetings are available to pre-book upon registration. You can also register for 1:1 with Venner Shipley, Patent Attorneys.
For more information about the University of Surrey please click here
Lunch is kindly sponsored by

This event is supported by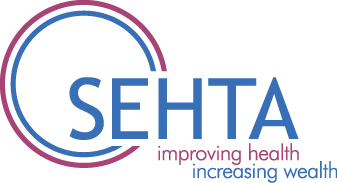 #InnovationforHealth