Description
On Saturday 14th April 2018, Innovation Forum Oxford brings you the opportunity to enter the world of Design Thinking and add an invaluable new tool to your problem-solving repertoire.
Engage in a challenge-led skill building activity, where resulting solutions are more likely to be effective and adopted. Our aim is to frame and tackle the challenges from a human-centric angle and engage and harness the support of the full spectrum of local human capital from experts to end users, key elements in the Design Thinking process.
Programme
08:45 Croissants, Tea and Coffee
09:00 Welcome
09:05 Innovation Forum Introduction
09:10 Triteq Introduction
09:15 Autonomous Vehicles in Oxford
09:30 Design Thinking Introduction
10:00 Design Thinking Workshop
12:00 Lunch
13:00 Design Thinking Workshop
17:00 Team Pitches
17:30 Experts Panel
18:30 Dinner and Wine Reception
EXPERT BIOGRAPHIES:
Professor Alejandro Lecuna - University of Applied Sciences for Engineering and Economics, Berlin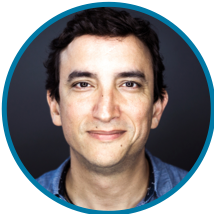 Prof. Alejandro Lecuna is a Berlin-based innovation designer, inventor, entrepreneur, and academic. In his design career, spanning over 25 years, he has consulted for large corporations, non-profits and start-ups within various industries (i.a. telecommunication, finance, education, automotive, digital) enabling them to conceive, evaluate and realize innovative ideas. Today he is Chief Design Officer of Takeoff.com, a well funded eGrocery start-up based in Boston which brings together online ordering technology with robotic product handling. Alejandro has taught user centered design in Europe, South America and Asia. His teaching career started at the International Master of Integrated Design at Anhalt University of Applied Sciences in Dessau. He later funded and became Head of Programme of the Master of Strategic design at the Design Academy Berlin, bringing research-based design, methodology and strategy together under one programme. He is Visiting Professor at the Hasso Plattner Institute's D.School in Potsdam where he teaches Design Thinking. Today, Alejandro is Professor for design and innovation at the University of Applied Sciences for Engineering and Economics in Berlin. His research focuses on the impact of design tools for supporting the collaborative creative process and for learning the design thinking mindset.
Morganne Graves - phi360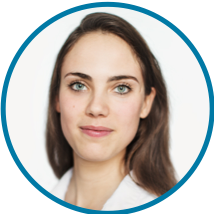 Morganne is an alumna of the University of Oxford (English and German) and the Advanced Track at the HPI School of Design Thinking in Berlin. She works as a coach in Design Thinking and organisational transformation, with a focus on sustainability and building cultures of collaboration. She is both a freelancer and a core team member of phi360 (www.phi360.de), a small Berlin-based agency, which works with major clients such as Audi, PwC and BNP Paribas. Currently, phi360 is the creative force behind the long-term Driversity project (www.driversity.de), which is focussed on co-creating environmentally sustainable solutions in the field of mobility, bringing together employees, companies and start-ups.
Her favourite thing about her job is seeing people with different backgrounds, experiences, and expertise, collaborate creatively on a project- and enjoy the experience!
George Economides - Innovation and Research Team, Oxfordshire County Council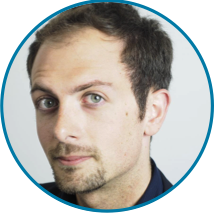 After completing his doctorate in chemistry, George joined Preston Motorsports to facilitate the transfer of innovation from the racetrack to the wider world, where he quickly rose to Head of Strategy. In 2017, he joined the Oxfordshire County Council's Innovation and Research Team, as Team Leader in Connected and Autonomous Vehicles, the first CAV-dedicated position from a local authority. He is interested in Connected and Autonomous Vehicles, Mobility as a Service, Demand Responsive Transport and Internet of Things.
Andrew Bradley - Automotive & Motorsport Engineering, Oxford Brookes University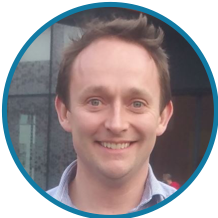 Andrew is a Senior Academic in Automotive and Motorsport Engineering at Oxford Brookes University, and a Visiting Professor in Electric & Autonomous Vehicles at the Universidad de Los Andes in Colombia, South America. He keeps his entrepreneurial spirit alive through product development and consultancy.
Following a doctorate using computer vision for vehicle analysis and a decade of teaching design, vehicle dynamics, electric vehicles and control systems, Andrew became interested in the most difficult component in the vehicle to engineer - the driver. After working with the Regional Driving Assessment Centre on road safety projects, and conducting numerous motorsport vehicle and driver simulations, he joined the Cognitive Robotics group, and founded the University's Autonomous Driving research group.
Andrew is no stranger to the design process. Throughout his career in consultancy, he has launched a start-up, developed consumer products from concept to mass manufacture, worked with major automotive manufacturers, and designed an instrument for the upcoming European Space Agency mission to Mercury.
Andrew has a passion for innovation, and hopes to inspire the next generation to develop creative solutions to the challenges facing modern society.
Garry Staunton - UKAEA/RACE Autonomous Vehicles
Garry is a high profile industry professional with widely recognised technical and commercial acumen and a substantive track record in the commercialisation of technologies. He has over 20 years' experience of working with a diverse range of entrepreneurs, start-ups, researchers, private investors and public sector funders.
Since December 2016 Garry has been working with UKAEA/RACE to support the development of the Culham site as a location for the testing and evaluation of connected and autonomous vehicles. As part of this he has won £6m in funding to upgrade and expand capabilities. During summer 2017 he was seconded to BEIS to lead on the development of a RAS sector deal. Garry is an adviser to EPSRC and sits on high level steering groups for a range of research projects and programmes.
Prior to joining UKAES 2011 Garry established a consultancy business that worked with people and organisations to accelerate the pace at which novel ideas are turned into commercial reality. The company undertook a wide range of assignments including the provision of: interim leadership and management services during the foundation of the Offshore Renewable Energy Catapult company; technical due diligence services to venture capital investors; reviews of investment cases, project and programme proposals, progress and final reports for range of clients; support to establish a collaborative network in Northern Ireland; advice to the Welsh Government as it developed an offshore renewables innovation implementation strategy; advice to university researchers and the research councils; and direct mentoring of a number of small, early stage, technology businesses.
Before founding his consultancy business Garry was the Technology Director for the Carbon Trust where he was responsible for developing and delivering their innovation support programmes and played an active role in establishing a number of companies and delivered technical and commercial advice to early stage companies and investors.
INNOVATION FORUM OXFORD LOCAL PARTNERS: