Description
Innovation Forum Oxford acknowledges the need for creating awareness for paediatric innovation amongst our science entrepreneurs, academics, healthcare providers and all the stakeholders that can support. Our campaign is focussed on bringing new energy and ideas to the many unsolved challenges across paediatric care—and echoing the words of innovator and paediatric cardiologist Dr. Anthony Chang: "The best and fastest way to innovate, is to collaborate."
On 12th May 2018, join Innovation Forum Oxford in solving real-life paediatric health challenges in an event organised in collaboration with the charity "Thinking of Oscar" and the product design and development consultantcy "Triteq". Prof Alejandro Lecuna and Morganne Graves, experts in design thinking, will lead and facilitate the hackathon guided by experts' and end-users' input.
EXPERT BIOGRAPHIES:
Professor Alejandro Lecuna - University of Applied Sciences for Engineering and Economics, Berlin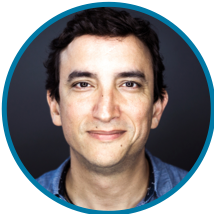 Prof. Alejandro Lecuna is a Berlin-based innovation designer, inventor, entrepreneur, and academic. In his design career, spanning over 25 years, he has consulted for large corporations, non-profits and start-ups within various industries (i.a. telecommunication, finance, education, automotive, digital) enabling them to conceive, evaluate and realize innovative ideas. Today he is Chief Design Officer of Takeoff.com, a well funded eGrocery start-up based in Boston which brings together online ordering technology with robotic product handling. Alejandro has taught user centered design in Europe, South America and Asia. His teaching career started at the International Master of Integrated Design at Anhalt University of Applied Sciences in Dessau. He later funded and became Head of Programme of the Master of Strategic design at the Design Academy Berlin, bringing research-based design, methodology and strategy together under one programme. He is Visiting Professor at the Hasso Plattner Institute's D.School in Potsdam where he teaches Design Thinking. Today, Alejandro is Professor for design and innovation at the University of Applied Sciences for Engineering and Economics in Berlin. His research focuses on the impact of design tools for supporting the collaborative creative process and for learning the design thinking mindset.
Morganne Graves - phi360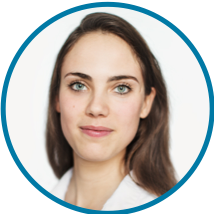 Morganne is an alumna of the University of Oxford (English and German) and the Advanced Track at the HPI School of Design Thinking in Berlin. She works as a coach in Design Thinking and organisational transformation, with a focus on sustainability and building cultures of collaboration. She is both a freelancer and a core team member of phi360 (www.phi360.de), a small Berlin-based agency, which works with major clients such as Audi, PwC and BNP Paribas. Currently, phi360 is the creative force behind the long-term Driversity project (www.driversity.de), which is focussed on co-creating environmentally sustainable solutions in the field of mobility, bringing together employees, companies and start-ups.
Her favourite thing about her job is seeing people with different backgrounds, experiences, and expertise, collaborate creatively on a project- and enjoy the experience!
Hannah & David Cole - Founders, Thinking of Oscar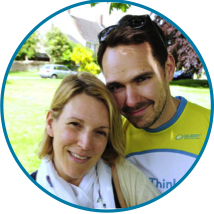 Hannah and David are founders of Thinking of Oscar—a charity dedicated to the memory of their son Oscar, which supports children and their families in hospital with advocacy and support of technological innovation.
Hannah work for an artificial intelligence start up as their SVP of Sales and has an MBA from Henley Business School. She has spent over 20 years working in a variety of sales, marketing and leadership roles for large multi nationals including IBM and Software AG.
David works for IBM's Cognitive Computing division Watson, where he leads the Health Innovation team for Europe. Watson is changing the face of healthcare by augmenting human expertise by helping to put the right information in the hands of clinicians in order that they can make the best decisions for their patients.
Dr Janet Craze - Consultant Paediatrician, Oxford Children's Hospital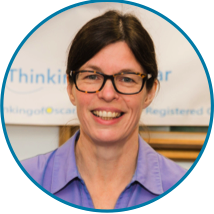 Janet is a consultant based at the Oxford Children's Hospital and will be leading a team of paediatric clinicians on the day of the Hackathon.
Angela Hobbs - Managing Director, Triteq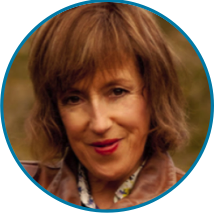 Angela is Managing Director of Triteq and will be leading a team of expert medical device designers and innovators.
Professor Jeroen Bergmann - University of Oxford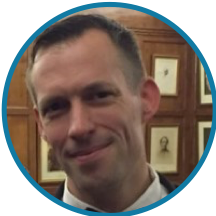 Prof Jeroen Bergmann is Associate Professor at the Department of Engineering Science and Senior Research Fellow in Engineering & Entrepreneurship at the University of Oxford, the Group Leader of the Natural Interactions Lab, a Lecturer at Christ Church and Director of the Oxford Biodesign programme. His research interest is in developing new preventative and assistive technologies that allows for more natural interactions. He has experience in developing laboratory prototypes and taking them through clinical validation to make a real-world impact. His work focuses on the development, design and application of novel healthcare technologies. Active projects consist of creating wearables sensors for physical activity monitoring in extreme conditions, researching new solutions for limb-deficient patients, virtual prototyping and design affordability. His research vision is to prevent more people from becoming patients by creating innovative solutions.

INNOVATION FORUM OXFORD LOCAL PARTNERS: