Description
European Space Agency (ESA) Business Applications has announced the launch of a series of competitive tenders, ranging from €60k to €200k, concerning the application of space data to Artificial Intelligence and Cyber Security for the development of Earth-focused commercial services.
To introduce businesses to the capabilities of Space assets, and to explore how they can work with AI and in cyber security to create new commercial services, ESA Business Applications is hosting a free workshop in partnership with the Hartree Centre; home to some of the UK's most powerful high-performance computers.
Businesses of all sizes, that are working in AI, cyber security, or satellite applications, are invited to attend.
The session will feature an overview of the capabilities offered by Space, presentations from businesses already operating in this sector, a rundown of what ESA is offering, and the opportunity to develop potential ideas, leading to submission.
Speakers include:
Mark Roberts CBE – RHEA Group, Cybersecurity Lead
Dr Kavitha Muthu - ESA Business Applications Regional Ambassador, (The Midlands & North East England)
Michael Gleaves – STFC Hartree Centre, Deputy Director
Alan Cross – ESA Business Applications Regional Ambassador (North West England & North Wales)
As part of this workshop, Dr Kavitha Muthu will lead a hands on session exploring AI applications for Earth Observation. It is therefore important for participants to download and install the open source QGIS software before hand - https://qgis.org/en/site/forusers/download.html

ESA Business Applications tenders are:
- Artificial Intelligence & Infrastructure (02/09/19 - 11/10/19) - €60k
- Artificial Intelligence & Environment/Natural Resources (14/10 - 29/11) - €60k
- Cyber Security & Space Based Services - (22/08/19 - 14/11/19) - €200k

For more information about the event or the tenders open, please email your ESA Business Applications Regional Ambassador at alan.cross@stfc.ac.uk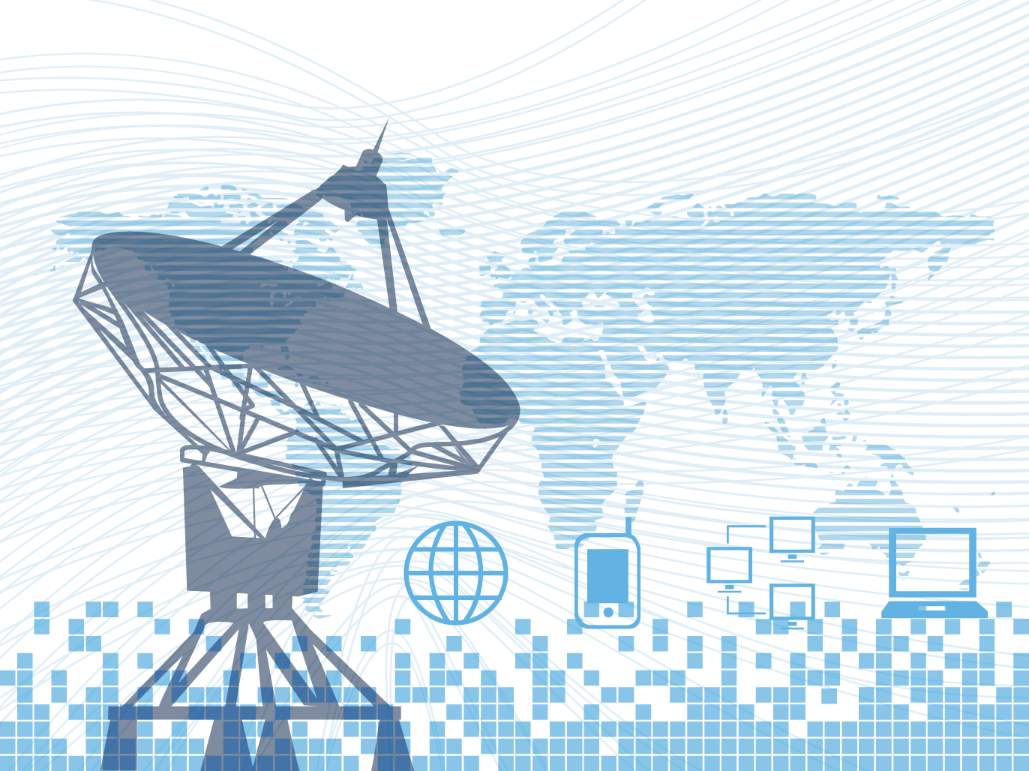 Space-based technologies
EARTH OBSERVATION (EO)
Satellite imagery can be used e.g. to monitor urban areas to detect traffic for improved urban planning and routing, to distinguish vehicles near shops, and to map terrain features near power towers. Specialised meteorological data obtained from EO satellites, such as wind speed and direction, or humidity, can help in renewable energy prediction, in establishing weather patterns to optimise fuel consumption on planes and in the automated docking of ships. EO data can also provide contextual data, e.g. the presence of human activities, or the distribution of households, which can be used to help detect energy theft. Finally, EO can be used to provide a large scale picture of environmental factors relevant to conservation and education programmes.
SATELLITE COMMUNICATIONS (SATCOM)
Satcom can provide reliable communication infrastructure for different data speed, latency, and traffic needs. Satcom can be used to transfer data to and from remote locations where there is no terrestrial network, or where terrestrial networks are not yet operative; this includes Satcom based Internet of Things (IoT)/ Machine-to-Machine Communication (M2M), connecting networks of sensors used to monitor equipment and to improve condition-based maintenance operations. Furthermore, Satcom may be used to increase communication network robustness and resilience in case of potential terrorist or cyber-attacks targeting terrestrial communications.
GLOBAL NAVIGATION SATELLITE SYSTEMS (GNSS)
GNSS systems provide precise positioning and guidance. GNSS data can support tracing and tracking, improved logistics, geo-tagging of in-situ data and route optimization for AI applications in most of the terrestrial verticals identified. In addition, GNSS provides geo-localisation for social media (e.g. Facebook, Twitter) and internet (e.g. Google Trends) data that can be used as inputs to AI-based models, for instance, to infer customers' buying trends and provide short to medium term market projections.
ADDITIONAL TECHNOLOGIES
Several other technologies could also be relevant to the services that bidders may propose. Some of these are outlined below.
Satcom-supported Virtual Reality (VR) or Augmented Reality (AR) technologies and devices could complement AI applications. For example, maintenance crew on boats, or workers in remote regions fixing power lines, could use VR/AR goggles instructing them to fix equipment. Operatives would be able to multitask and could handle equipment without the need to also handle physical instruction manuals.
RPAS can be used as a complementary solution for monitoring purposes (e.g. for electricity network devices status, or urban planning), complementing EO images and in-situ sensors.