Location
Academic Centre
John Radcliffe Hospital
Oxford
OX3 9DU
United Kingdom
Description
Innovation in Genomics
Hosted by Innovation Forum Oxford


1st May 2019, 12:00-19:30
Academic Centre, John Radcliffe Hospital
An exciting half-day event exploring innovations in Genomics in three themes:
Genomics; a game-changer for human health and wellbeing
Impact; where technology, molecular biology and clinical data meet
Beyond the code; the applications and complementary innovations
We bring together academic and industry experts in the genomics space to:
1- Showcase Oxford as a leader in genomics research and development
2- Highlight how outstanding biological questions, clinical needs, and revolutionary technologies are tackled equally by innovative academic and clinical as well as industry scientific research
3- Work towards a cohesive vision for genomic innovations across academia, Industry, NHS, and policymakers and seed potential collaborations.

The exciting line-up for the day as detailed below will also include a series of lightning talks from startups and early-career academic researchers who are at the cutting-edge of the field. We are also throwing in a little fun with Virtual Reality demos and Genome Origami!
Programme
________________________________________________________
12.00 – 12.45
Registration and Lunch
CSynthVR Demo - Steve Taylor (Head of CBRG, Uni of Oxford)
Genome Origami - Matt Gosden (DPhil Student, Uni of Oxford)
Sponsors Exhibitions
________________________________________________________
12.45– 12.50
Welcome from Innovation Forum Oxford
Mira Kassouf (Co-Founder & President of Innovation Forum Oxford)
________________________________________________________
12.50 – 13.40
SESSION I: Genomics; a game-changer for human health and wellbeing (10min each)
The University of Oxford Perspective - Chas Bountra (Pro Vice-Chancellor of Innovation, Uni of Oxford)
The NHS Perspective - Bruno Holthof (CEO, OUH NHS Trust)
Genomics England Perspective - John Mattick (Former CEO, Genomics England)
Genomics Revolution in the Golden Triangle - Sarah Haywood (CEO, MedCity)
A Clinical Researcher's Perspective - Mark McCarthy (Prof. Diabetic Medicine, Uni of Oxford)
________________________________________________________
13:50 – 14.50
SESSION II: Impact; where technology, molecular biology and clinical data meet. Reading and Understanding the Genome (10min each)
GWAS - Jim Hughes (Group Leader, Uni of Oxford)
BIG Data - Chris Spencer (Founder & Head of Innovation, Genomics Plc.)
BIG Data - Steve Taylor (Founder & CSO, Zegami)
Sequencing Innovations - Clive Brown (CTO, Oxford Nanopore Technologies)
Biology at True Resolution - Mike Day (Senior Field Application Scientist, 10x Genomics)
________________________________________________________
15.00 – 15.30
Coffee Break and Tech Demos
CSynthVR Demo - Steve Taylor (Head of CBRG, Uni of Oxford)
Genome Origami - Matt Gosden (DPhil Student, Uni of Oxford)
Sponsors Exhibitions
________________________________________________________
15.30 – 16.00
Lightning Talks (5min each)
Start-up Showcase
Maria Chatzou (CEO, LifeBit)
Danuta Jeziorska (CEO, Nucleome)
Academic Research Showcase
Steve Taylor (Head of CBRG, Uni of Oxford)
Alba Rodriguez (DPhil Student, WIMM, Uni of Oxford)
Lynn Quek (Clinical Researcher, WIMM, Uni of Oxford)
________________________________________________________
16.00 – 17.00
SESSION III: Beyond the Code; the applications and complementary innovations. Writing the Genome (10min each)
Clinical Applications - Anna Schuh (Consultant Hematologist, OUH)
Cell Engineering - Tudor Fulga (Group Leader, WIMM, Uni of Oxford)
Synthesising the Genome - Ross Kettleborough (Technical Director, TWIST Bioscience)
Delivering Nucleic Acids into Cells - Tony de Fougerolle (CEO, Evox Therapeutics)
________________________________________________________
17.00 – 17.30
Coffee Break and Tech Demos
CSynthVR Demo - Steve Taylor (Head of CBRG, Uni of Oxford)
Genome Origami - Matt Gosden (DPhil Student, Uni of Oxford)
Sponsors Exhibitions
________________________________________________________
17.30 – 17.55
Lightning Talks
Start-up Showcase
Stephanie Brooking (Head of Program Development, Evonetix)
Academic Research Showcase
Helena Francis (DPhil Student, WIMM, Uni. of Oxford)
Mohsin Badat (DPhil Student, WIMM, Uni. of Oxford)
________________________________________________________
17.55 – 18.25
Panel Discussion - Harnessing Genomics Advances and Innovations for Patients' Benefit
Chaired by Helen McShane (Head of The Oxford Biomedical Research Centre (BRC))
Rabia Khan (Head of Genomics Strategy, SensyneHealth)
Zachary Yerushalmi (Principal, Oxford Science Innovation)
Anna Schuh (Consultant Hematologist, OUH)
Jim Hughes (Group Leader, WIMM, Uni of Oxford)
Jenny Taylor (Program Director for the Genomic Medicine Theme, Oxford BRC)
________________________________________________________
18.25 – 18.30
Closing
________________________________________________________
18.30 – 19.30
Drinks and Networking
________________________________________________________
Speakers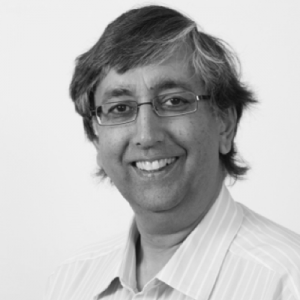 Chas Bountra- Pro Vice-Chancellor for Innovation, University of Oxford
Chas is Pro-Vice Chancellor for Innovation at the University of Oxford, Professor of Translational Medicine in the Nuffield Department of Clinical Medicine, CSO for the SGC, academic lead for the Dementia Drug Discovery Institute and Professorial Fellow at Keble College, Oxford.
Prior to coming back to Oxford in 2008, Chas was Vice President and Head of Biology at GlaxoSmithKline. He was involved in the identification of more than 40 clinical candidates for many gastro-intestinal, inflammatory and neuro-psychiatric diseases. His current interests are in using structures of novel human proteins to generate small molecule inhibitors, screening in human cells to identify novel targets for drug discovery, and then developing clinical candidates for evaluation in patients, pre-competitively.
Under Chas's leadership the SGC has published >600 peer reviewed papers, the group has become a leader in human protein structural biology and epigenetics chemical biology, and is arguably one of the most successful open innovation, public – private partnerships in the world. In 2012 he was voted one of the "top innovators in the industry", in 2014 received the "Rita and John Cornforth Award" from the Royal Society of Chemistry, in 2017 and 2018 was voted "Master of the Bench" from the Medicine Maker Power List, and in 2018 was awarded the "Order of the British Empire" in the New Years Honours List.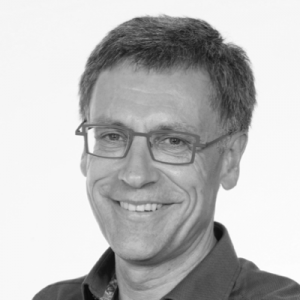 Bruno Holthof- CEO, OUH NHS Trust
Bruno is the Chief Executive Officer of Oxford University Hospitals Foundation Trust (OUHFT). OUHFT employs 12,000 staff across four hospital sites and 44 other locations. Before OUHFT, he was CEO of the Antwerp Hospital Network from January 2004 until September 2015. During this period, he transformed ZNA into the most profitable hospital group in Belgium.
Before becoming a CEO, he was a partner at McKinsey & Company. During this period, he served a wide range of healthcare clients in Europe and the United States and gained significant expertise in the areas of strategy, organization and operations. Bruno Holthofis a member of the Board of Barco, a public listed company providing visualization solutions for professional markets and a member of the Board of Armonea, a European private care home provider. He holds an MBA from the Harvard Business School and an MD/PhD from the University of Leuven.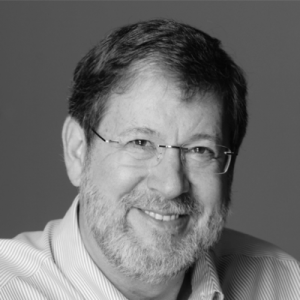 John Mattick- Former CEO, Genomics England
John was previously Chief Executive of Genomics England, and Director of the GarvanInstitute of Medical Research in Sydney, where he established a major genome sequencing facility and one of the first clinically accredited genome analysis enterprises. He was also the Foundation Director of the Institute for Molecular Bioscience and the Australian Genome Research Facility at the University of Queensland.
He is best known for his work showing that the majority of the human genome is not junk but rather specifies an RNA-based regulatory system that organises our development. He has published 320 papers, which have been cited over 40,000 times. His honours and awards include the inaugural Gutenberg Professorship of the University of Strasbourg, the Order of Australia, the Australian Centenary Medal, Fellowship of the Australian Academies of Science, Technology & Engineering, and Health & Medical Sciences, Foreign Membership of the European Molecular Biology Organization, Honorary Fellowship of the Royal College of Pathologists of Australasia, the International Union of Biochemistry and Molecular Biology Medal, the Human Genome Organisation Chen Award for Distinguished Achievement in Human Genetic & Genomic Research, and the University of Texas MD Anderson Cancer CenterBertnerAward for Distinguished Contributions to Cancer Research.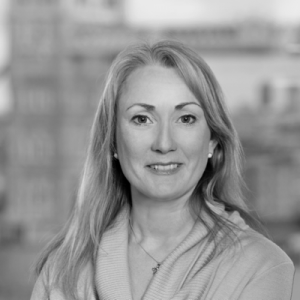 Sarah Haywood- CEO, MedCity
Sarah became Chief Executive Officer of MedCityin December 2015, after fulfilling the role in an acting capacity and then as COO since MedCity'slaunch in April 2014. Sarah is a graduate of the NHS Management Training Scheme in Wales and started her career in the NHS, working in a number of NHS Trusts, including Great Ormond Street NHS Foundation Trust, before joining Novartis Pharmaceuticals Research as the Head of Operations for a neuroscience drug discovery unit, located on the UCL campus.
From there, Sarah joined the civil service and undertook a number of roles as a member of the Senior Civil Service, including leading the DTI (now BEIS) Bioscience Unit before it became part of the Office for Life Sciences. Her last role in BEIS was leading the design and legislation for the extension of the right to request flexible working and the shared parental leave system. In January 2014 she joined London & Partners where she worked with Dr Eliot Forster to establish MedCity. Sarah has a degree in Biology from the University of Oxford, a post graduate diploma in management and an MA in human resources management; she is a chartered fellow of the Chartered Management Institute.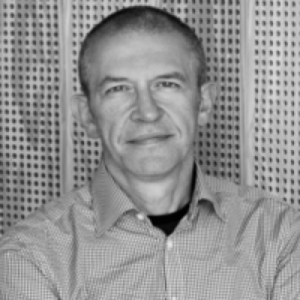 Mark McCarthy– Professor in Diabetic Medicine, University of Oxford
Mark is the Robert Turner Professor of Diabetes Medicine at the University of Oxford based at both Oxford Centre for Diabetes, Endocrinology and Metabolism and the WellcomeCentre for Human Genetics.
His research group is focused on the identification and characterisation of genetic variants influencing risk of type 2 diabetes and related traits, and on using those discoveries to drive biological inference and translational opportunities.
He has played a leading role in many of the major international efforts to identify the genetic variants that influence predisposition to type 2 diabetes including DIAGRAM, T2DGENES and GoT2D. These consortia have used genome wide association and sequencing approaches to identify over 400 genetic signals for type 2 diabetes. Equivalent efforts focused on diabetes-related traits, including obesity, fat distribution and birthweight have been similarly productive.
With collaborators, his group's activities are now increasingly focused on the exploitation of these discoveries to gain insights into the biological mechanisms underlying disease development. Integration of genetic association signals with genomic annotations derived from pancreatic islets and other diabetes-relevant tissues is providing robust insights into the molecular and pathophysiological mechanisms through which many of these signals operate.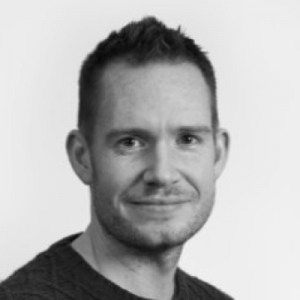 Chris Spencer– Head of Innovation, Genomics plc.
Chris Spencer is a founder of Genomics plc where he is now Head of Innovation. He obtained his DPhil in Statistical Genetics from the University of Oxford and was awarded the Corcoran Memorial Prize. Chris has published research on understanding the genetic basis of over 25 different common diseases, from malaria to multiple sclerosis. He has developed new analytical approaches to use genetic data to understand human biology, and applied them as part of international collaborations including the HapMap project (the successor to the human genome project) and the Wellcome Trust Case Control Consortium (which studied the genetic basis of human diseases and conditions in over 60,000 people).
At Genomics plc we have curated and harmonised genetic association data linking 10 million DNA variants with over 10,000 traits, from disease outcomes and health measurements through to molecular phenotypes. As part of the team at Genomics, Chris has developed and applied statistical and machine learning algorithms to try and unravel human biology. Analyses of these data is just the beginning: we aim to build technology that can analyse masses of biomedical and genetic data to infer causal processes in disease. We will use these insights to help identify individuals who might benefit from specific healthcare interactions, and to develop preventative or therapeutic options for these individuals.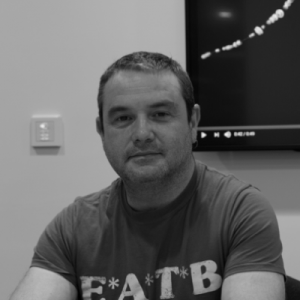 Jim Hughes- Group Leader, WIMM, University of Oxford
I began my research career identifying disease genes such as PKD1 (responsible for adult dominant polycystic kidney disease and several functionally related genes in the pre-genome era. My interests moved to gene regulation rather than gene structure in 2000 utilizing genome engineering and early genome scale methods such as microarrays. The scale of these data allowed me to develop my computational skills and I worked as a fulltime computational scientist for over 6 years.
The central research question of my research group is still gene regulation, particularly via the action of distal regulatory elements. We combine both computational and bench approaches, developing novel technologies and tools to interpret the non-coding genome and understand how genome variation affects these processes and predisposes to common human diseases.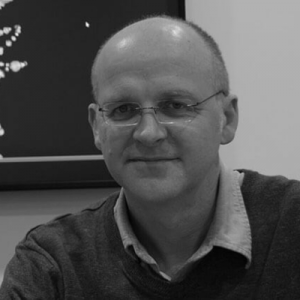 Steve Taylor– Co-founder, Zegami
The aim of my group is to use and develop state-of-the-art methods to understand biomedical data in new ways, thereby providing research scientists with advanced computational software tools and expertise to work on their own data efficiently. Working with these groups, we provide insights into molecular and cellular processes in health and disease. We have a strong track record of developing and modifying software that has been successfully applied to whole genome/exome sequencing including long-range sequencing.
More recently, we have applied methods for analysing data produced from the newly established MRC WIMM platforms including single cell RNA sequencing, chromosome conformation capture, and standard and super-resolution imaging. A key component of our work is integrating and visualizing these data with easy to use software and we have invented tools such as Zegamifor the visualisation and management of large datasets (an Oxford University spin out company), CSynth(3D genome visualisation using Virtual Reality in collaboration with Goldsmiths University), and MIG software (high throughput genome browser and data mining portal). We are also developing Virtual Reality software for biomedical image analysis called Babel VR.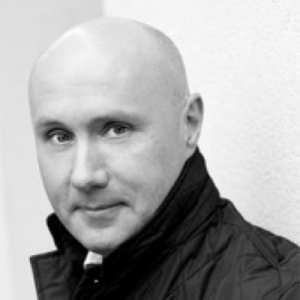 Clive Brown- Chief Technology Officer, Oxford Nanopore
Clive leads the specification and design of Oxford Nanopore's sensing platform, including strand DNA/RNA sequencing and protein-sensing applications with a strong focus on scientific excellence and successful adoption by the scientific community.

Clive joined Oxford Nanopore from the WellcomeTrust Sanger Institute (Cambridge, UK) where he played a key role in the adoption and exploitation of 'next generation' DNA sequencing platforms. This involved helping to set up the world's largest single installation of Illumina (formerly Solexa) Genome Analyzersin a production sequencing environment, initially used to pioneer the 1000 genomes project. From early 2003 he was Director of Computational Biology and IT at SolexaLtd, where he was central to the development and commercialisation of the Genome Analyzer (GA). The Solexatechnology, now commercialised by Illumina, is the market-leading DNA sequencing technology driving the renaissance in DNA-based discovery.

Clive has a strong background in computer science and genetics/molecular biology and manages interdisciplinary teams including mechanical engineering, electronics, physics, surface chemistry, electrophysiology, software engineering and applications (of the technology). He has worked at the interface between computing and science, ranging from genetics to proteomics. He holds degrees in Genetics and Computational Biology from the University of York.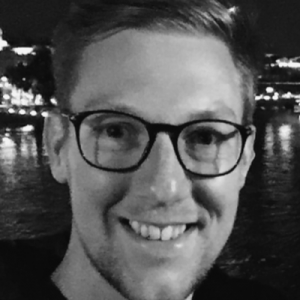 Mike Day- Senior Field Applications Scientist, 10X Genomics, UK
Mike joined 10x Genomics in November 2018 as a Senior Field Applications Scientist, covering the UK. Prior to joining 10x Mike spent over 6 years with Illumina, initially in tech support before moving into the field supporting the entire Illumina portfolio. As a result Mike offers a wealth of experience in all aspects of the 10x Genomics workflow, including sample preparation and sequencing.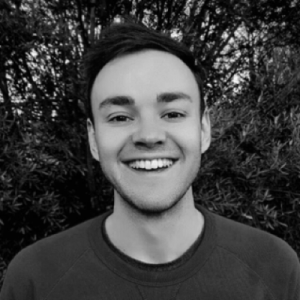 Matt Gosden- Researcher, WIMM, University of Oxford
Matt currently works in the WIMM and takes an active role in public engagement; one such project he has been heavily involved in was the development and running of the DNA origami stand which has been taken to several science festivals across the UK, including the Royal Society Summer Exhibition. Matt's interest in genomics comes from the work he is doing on the 3D DNA regulatory landscape, he currently works on this project in Jim Hughes' lab, and will be continuing this research in October when he starts his DPhil.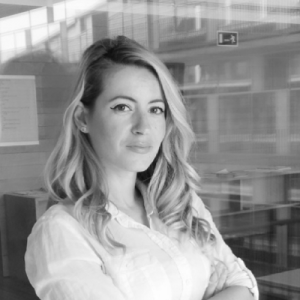 Maria Chatzou- CEO, LifeBit
Maria holds a PhD in Biomedicine, MSc in Bioinformatics and BSc in Computer Science and Biomedical Informatics. She is a biotech innovator and a proud geek, expert in bioinformatics, medical informatics and high performance computing (HPC). She is also a passionate entrepreneur. She has already founded two companies, Innovation Forum Barcelona and the Techstars-backed Lifebit.
As a researcher at the Centre for Genomic Regulation, in Barcelona, Spain, she designed and deployed tools and methods that facilitate the analysis of Big Biomedical Data, allow for biological discoveries, and promote personalised medicine. She was also part of the developing team of Nextflow, a programming framework that is revolutionising the computational analysis of genomic data.
Maria is a frequent industry speaker and has spoken on the subject of HPC, Cloud & Big Data, Genomics Workflows, Personalized Medicine, Women in Leadership, Entrepreneurship, Start-Ups and Deep Tech Innovation in many international conferences.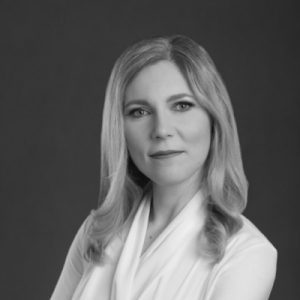 Danuta Jeziorska- CEO, Nucleome
Danuta is co-founder and CEO of Nucleome Therapeutics, a pre-incorporation genomics spinout from the University of Oxford that uses the 3D structure of the genome to link disease associated genetic variants with affected genes for novel drug targets discovery from the largely unexplored non-coding part of the genome.
Danuta has extensive expertise in decrypting how genes are regulated, acquired over the last 11 years. She obtained her BSc in Biotechnology, PhD in Systems Biology and has continued her scientific research at the MRC Weatherall Institute of Molecular Medicine at Oxford University since 2011.
Danuta was named as one of the Movers and Shakers in BioBusiness in recognition for supporting innovation from concept to market. She co-founded Innovation Forum Oxford that accelerates innovative technology development by building bridges between academics, industry, the NHS and policy makers whilst providing entrepreneurial training to hundreds of scientists in health and life sciences.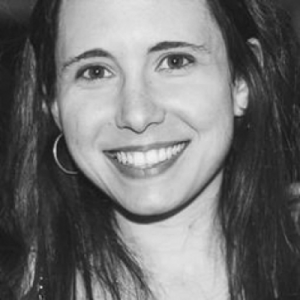 Alba Rodriguez-Meira– Researcher, WIMM, University of Oxford
Alba is a molecular biologist interested in studying how cancer arises and evolves. Her research focuses on understanding the molecular heterogeneity of leukemic stem cells, which give rise to myeloid leukemias. To do that, she uses and develops state-of-the art single cell technologies and bioinformatic tools. She is currently a PhD student jointly supervised by Prof.Adam Mead andProf.StenEirikJacobsen at the Weatherall Institute of Molecular Medicine, University of Oxford.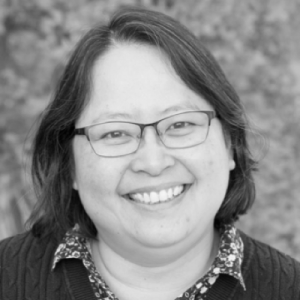 Lynn Quek– Clinicnal Researcher, WIMM, University of Oxford
I am an MRC Clinician Scientist and Consultant Haematologist with a specialist interest in Myelodysplastic syndromes (MDS) and Acute Myeloid Leukaemia (AML). There is a huge unmet clinical need in MDS and AML, especially for patients who are not able to have intensive treatments. I want to help develop better treatments for these conditions and enable patients to access new and potentially more effective therapies.
MDS and AML are oligoclonal myeloid malignancies where genetically distinct clones can result in differences in leukaemia cell function within individual patients. I am investigating how clonal heterogeneity affects the biology of leukaemia stem cells in MDS and AML, in particular in response to novel anti-leukaemictherapies. I am integrating genomic and functional approaches, including single cell techniques to elucidate clonal structures, epigenetic and transcriptional heterogeneity.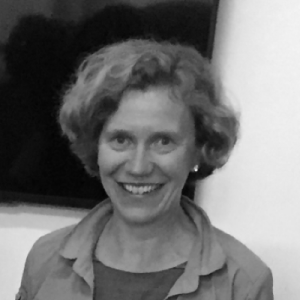 Anna Schuh– Consultant Haematologist, OUH
Anna completed academic and clinical haematology training in Oxford. In 2006, she was appointed as the clinical lead for haematology laboratories including molecular diagnostics and has been the clinical lead for chronic lymphocytic leukaemia and other lymphoproliferative disorders for the NHS Thames Valley Cancer Network since.
Over the past twelve years she has led over 30 early and late phase clinical trials in leukaemia as a principle or national chief investigator. A number of these led to NICE approvals and have changed clinical practice for patients in the UK and worldwide. As a result, she was recently appointed as the Chair of Chronic Lymphocytic Leukaemia Research in the UK by the National Cancer Research Institute.
In addition to other national and international roles, she has also chaired the UK CLL Forum since 2016 that promotes training and education, and she has led the UK's guidelines writing group for CLL Therapy on behalf of the British Society of Haematology.
Her second research interest is with the development, evaluation and implementation of new technologies for Precision Diagnostics, especially genomics. Her group published the first ever longitudinal study of the changes in the genomic landscape of patients undergoing treatment for leukaemia. She served as the Clinical Lead for the Oxford Genomics Medicine Centre from 2014 to 2017. She is the lead for the Genomics England Clinical Interpretation Partnership for haematological malignancies.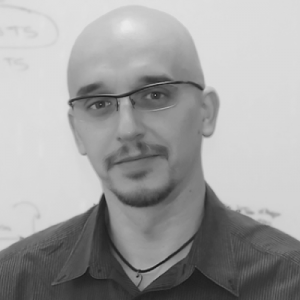 Tudor Fulga– Group Leader, WIMM, University of Oxford
Tudor obtained his PhD from the European Molecular Biology Laboratory (EMBL) in Heidelberg, and subsequently received training at Harvard Medical School, first
as a postdoctoral fellow and later as an Instructor in Cell Biology. As a graduate student, he initially studied the process of protein translocation across the ER with Irmgard Sinning, and later the cellular events controlling invasive cell migrationwithPernille Rorth. He later joined the laboratory of Mel Feanyat Harvard Medical School as a postdoctoral fellow, where he investigated the molecular mechanisms underlying neurodegeneration in Alzheimer's disease. Subsequently, he was appointed Instructor in Cell Biology at Harvard Medical School where he pioneered a highly versatile in vivo transgenic technology for conditional knockdown of miRNAs.
In 2011/2012, Tudor joined the Weatherall Institute of Molecular Medicine (WIMM) in Oxford as a Group Leader and MRC senior research fellow. In 2014 he was appointed Associate Professor of Genome Biology at Radcliffe Department of Medicine, University of Oxford. A central theme of his research is establishing new experimental frameworks for programmed regulation and correction of gene expression, and using these systems to advance the scope of cell-based therapies for acquired and inherited human diseases. His expertise spans a broad spectrum of disciplines, including cell/genome engineering, synthetic biology and technology innovation.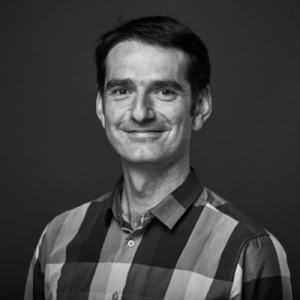 Ross Kettleborough- Technical Director, TWIST Bioscience
Ross is Technical Director at Twist Bioscience, and works with researchers throughout Europe. Before joining Twist, he completed his graduate studies at Warwick University, during which he also spent a year at the Sanger Institute taking part in the Human Genome Project. His post-graduate studies were at the
National Institute for Medical Research where his research focused on mouse developmental biology. Ross then moved back to the Sanger Institute as a Senior Staff Scientist where he led a project to produce a library of genome-wide knockout mutations in the Zebrafish using NGS, TALENs and CRISPR/Cas9 technologies.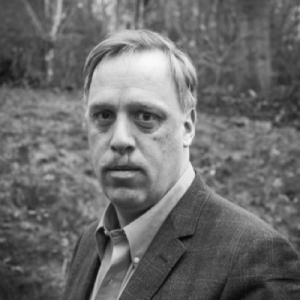 Tony de Fougerolles- CEO, EvoxTherapeutics
Tony joined EvoxTherapeutics as CEO in late 2017 and oversees the management of the company. Evoxis engineering exosomes, the body's natural delivery system, to enable a wide variety of drugs to reach previously inaccessible tissues and compartments, such as crossing the blood brain barrier to deliver drugs to the CNS, intracellular delivery of biologics, and extra-hepatic delivery of RNA therapeutics. Evoxwas founded in 2016 and expects to enter the clinic in 2020.
Tony has over 20 years of biotech R&D experience in building out drug pipelines, and he has played a key role in developing and advancing 3 new drug modalities towards the market (RNAi, modified mRNA, single domain antibodies). Prior to joining Evox, Tony was CSO of Ablynx, where he led the company's non-clinical R&D operations, including Discovery, Pharmacology, CMC, and Clinical Trial Supply. Prior to Ablynx, Tony held several posts including founding CSO at ModernaTherapeutics, CSO at Tolerx, and VP Research at Alnylam Pharmaceuticals. In addition, Tony has been Principal Investigator on over $80M in grants, has over 60 scientific publications, and is an inventor on over 90 issued U.S. patents. He earned his Ph.D. in Immunology from Harvard University.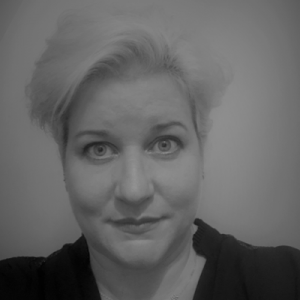 Stephanie Brooking- Head of Program Development, Evonetix
Steph has more than 20 years' experience working in commercial roles at life science companies including: GE Healthcare, Affymetrix, ThermoFisher, Illumina, Oxford Nanopore Technologies and Cambridge Epigenetix.
She spent the last 2 years working as a commercial strategic consultant helping companies understand the market opportunities for their cutting-edge technologies alongside the construction of their commercialisation strategies. Her current role is at Cambridge-based start-up Evonetixheading up product development, creating a bench-top DNA writer to introduce a new way to synthesize DNA.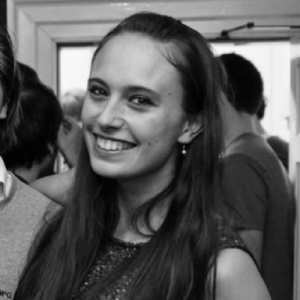 Helena Francis– DPhil Student, WIMM, University of Oxford
Hele is a final-year DPhil student at the Weatherall Institute of Molecular Medicine, University of Oxford, working under the supervision of Professor Doug Higgs and Dr Mira Kassouf. Here she is asking how small regulatory sections of the DNA code activate target genes, using a 240 base pair segment of the mouse α-globin locus as a model. Using a number of genome engineering methods, she aims to get a handle on the defining features that make a DNA sequence work. Prior to her DPhil, Hele graduated with a BA and MSciin Natural Sciences (Biochemistry) from the University of Cambridge.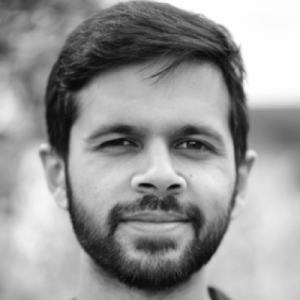 Mohsin Badat– DPhil Student, WIMM, University of Oxford
I am a Haematology registrar taking time out from training to undertake basic scientific research. I graduated from the University of Cambridge and trained as a paediatrician in North-East London prior to my current role.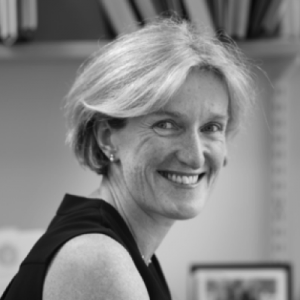 Helen McShane- Head of Oxford Biomedical Research Centre
Helen is currently Director of the Oxford NIHR Biomedical Research Centre; Professor of Vaccinology at Oxford University; Deputy Head (Translation and Personnel), Medical Sciences Division; and an Honorary Consultant physician in HIV and GU medicine.
Helen obtained an intercalated BSc in 1988, followed by a degree in medicine in 1991 (both University of London). In 1997 She was awarded an MRC Clinical Training Fellowship to undertake a PhD with Adrian Hill in Oxford, and was later awarded a PhD in 2001 (University of London). In 2001 she was awarded a WellcomeClinician Scientist Fellowship, allowing her to complete her clinical training and subsequently awarded a CCST in HIV and GU Medicine in 2003. In 2005 and 2010, she was awarded a WellcomeSenior Clinical Research Fellowship. She currently holds a WellcomeTrust Investigator Award.
Since 2001, Helen has lead a TB vaccine research group at the University of Oxford. She led the development of MVA85A, the first new TB vaccine candidate to enter efficacy testing. Current areas of focus include the development of controlled human mycobacterial challenge models, aerosol delivery of vaccines and immunomonitoringin clinical trials. She collaborates with several research groups across Africa in TB vaccine clinical trials.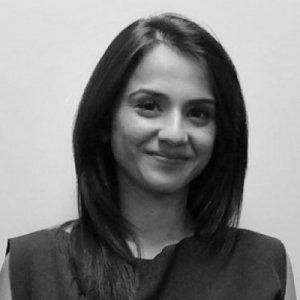 Rabia Khan- Head of Genomics Strategy, SensyneHealth
Rabiahas a background in immuno-genetics with a passion for bridging the worlds of science, business and technology. She completed her BSc in Biology and Economics from McGill University in Montreal, Canada and went on to complete a PhD in Genetics studying the genetics underlying the host immune response to Typhoid.
Following this, she joined Meta, an artificial intelligence company using NLP to uncover knowledge within the biomedical literature. In her role as VP Commercial Partnerships, she worked with the CEO to understand product-market fit, built products for commercial partners and was instrumental in the IAPRA partnership. Meta has since been acquired by Chan Zuckerberg BioHub.
Following Meta, she went on to a post-doctoral fellowship at the Francis Crick Institute under Dr.Frickel, where she worked on establishing cellular models for the immune response to Toxoplasma infection in induced pluripotent stem cell derived macrophages. She returned to working at the intersection of Biology and Technology and joined BenevolentAI, an AI-enabled drug discovery company, as a scientist and established a number of pre-clinical drug-discovery programmes. She worked closely with the BenevolentAI product team to define product vision based on drug-discovery needs and rose to the role of Associate Director Strategy and Planning working closely with Prof.Jackie Hunter.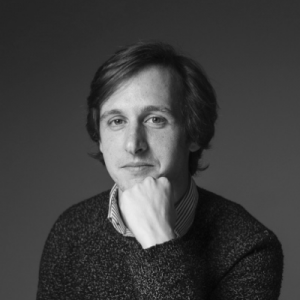 Zachary Yerushelmi- Principal, Oxford Science Innovation
Zachary is a Principal at Oxford Sciences Innovation, where he works to bring in the financial and human capital that enables Oxford's world-class science to commercialise and develop into market-leading companies. OSI has raised over 600 million pounds to build the ecosystem and their investments span transition, seed and follow-on funding.
At OSI, he works with Ultromics, Arago, Genomics, HCDD, and Circadian Therapeutics. Before Oxford, Zachary spent 7 years in Asia. Most recently he was driving financial planning and analysis at a strategically important financial institution in Southern India. He graduated with general honours from Johns Hopkins University with a Bachelor's degree in Economics. He is bilingual in English and Chinese.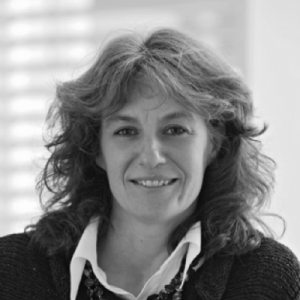 Jenny Taylor- Co-Theme Leader, Oxford Biomedical Research Centre
Jenny is Co-Theme Leader of the Oxford Biomedical Research Centre's Genomic Medicine Theme, a translational programme funded by the UK's National Institute of Health Research based at the University of Oxford's WellcomeCentre for Human Genetics.
Jenny's research currently focuses on the application of whole genome sequencing (WGS) to the diagnosis of rare diseases and cancer, and investigation of novel genes emerging from WGS using a range of functional approaches. She was a co-investigator on the WGS500 project, which was a forerunner to the UK's 100,000 Genomes Project and also led a team to establish the clinical framework and infrastructure for WGS within the Oxford University Hospitals Trust. She continues to participate in the Genomics England programme through its Clinical Interpretation Partnerships.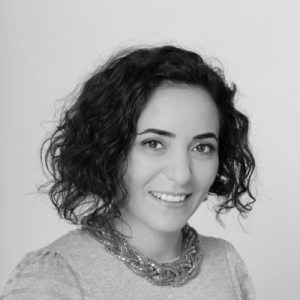 Mira Kassouf- Senior Researcher, WIMM, University of Oxford
Mira's research interest lies in gene regulation and her current work unravels how some non-coding sequences of DNA act as "on/off switches" for genes in different biological contexts. She co-founded Innovation Forum Oxford (IFO) in 2015, acting on her belief in the research scientists' untapped potential as innovative entrepreneurs. Acknowledging the shared skills and mindsets between researchers and entrepreneurs, she focused on her peers, the early career Health and Life Sciences researchers to help them engage with the entrepreneurship scene; under IFO's mission, she created knowledge exchange platforms that not only inspired and educated but also connected entrepreneurially-inclined researchers with like-minded peers and enablers.
Under her leadership, the IMAGINE IF! Oxford, the IFO pre-accelerator, has mentored more than 24 start-ups, propelling their venture to the next level. IFO continues to bring to the Oxford innovation ecosystem workshops (A.C.E Saturdays 2018, 2019) where academic and clinical researchers interact with industry specialists, healthcare providers, business experts, investors and innovation educators and influencers to acquire entrepreneurial skills whilst developing communication, relationship-building, and negotiation skills crucial for establishing purposeful networks that result in fruitful collaborations and impactful innovations.
Mira's contribution to the innovation ecosystem has expanded beyond Oxford as she supported the launch of Innovation Forum Euskadi. In the MENA region, Mira was invited to the 7th Arab Innovation Network Annual Conference (AINAC, Morocco 2018) and to the Gulf region (Riyadh, March 2019) to share her experiences on the interface of Life Sciences and Innovation.
Mira focuses with her team on collaborating and synergising with the Oxford innovation stakeholders to effectively create and capture value from the Oxford world-class science, ultimately impacting on the local and national knowledge economy.
We are immensely grateful to the MRC Proximity to Discovery Fund for supporting this event through the Oxford University Medical Sciences Division

Thanks to our sponsors for their valuable contribution