Description
Innovation in Genomics
Hosted by Innovation Forum Oxford


1st May 2019, 12:00-19:30
Academic Centre, John Radcliffe Hospital
An exciting half-day event exploring innovations in Genomics in three themes:
Genomics; a game-changer for human health and wellbeing
Impact; where technology, molecular biology and clinical data meet
Beyond the code; the applications and complementary innovations
We bring together players in the genomics space to:
1- Showcase Oxford as leader in genomics research and development
2- Highlight how outstanding biological questions, clinical needs, and revolutionary technologies are brought together by innovative academic and clinical research as well as biotechs and startups
3- Work towards a cohesive vision for genomic innovations across academia, Industry, NHS and policy makers
The exciting line-up for the day will also include a series of lightning talks from start-up companies and academic researcherswho are at the cutting edge of the field.
In addition to the cutting-edge science and technology, we are throwing in a little fun with Virtual Reality and genome origami!
Programme
12.00 – 12.45 Registration and Lunch
Genome Origami, VR Demonstrations, & Industry Exhibits

12.45– 12.50 Welcome from IFO

12.50 – 13.40 SESSION I: Genomics; a game-changer for human health and wellbeing
Chas Bountra (Vice-Chancellor of Innovation, Uni of Oxford)
Bruno Holtoff (CEO, OUH NHS Trust)
John Mattick (Former CEO, Genomics England)
Sarah Heywood (CEO, MedCity)
Marc McCarthy (Prof. Diabetic Medicine, Uni of Oxford)

13:50 – 14.50 SESSION II: Impact; where technology, molecular biology and clinical data meet; reading and understanding the genome
Jim Hughes (Group Head, WIMM & Nucleome)
Peter Donnelly (Director of WCHG & Cofounder, Genomics plc.)
Steve Taylor (Cofounder, Zegami)
Clive Brown (CTO, Oxford Nanopore)
Mike Day (Senior Scientist, 10x Genomics)

15.00 – 15.30 Coffee Break and Tech Demos

15.30 – 16.00 Lightning Talks
Maria Chatzou (CEO, LifeBit) & Danuta Jeziorska (CEO, Nucleome)
Steve Taylor (Head of CBRG, CSynth), Alba Rodriguez
(DPhil, Single Cell Genomics) & Lynn Quek (Clinical Hematologist)
16.00 – 17.00 SESSION III: Beyond the Code; the applications and complementary innovations; writing the genome
Anna Schuh (Clinical Hematologist, OUH)
Tudor Fulga (Group Head, WIMM, Uni of Oxford)
TWIST Bioscience
Tony de Fougerolle (CEO, Evox Therapeutics)

17.00 – 17.30 Coffee Break and Tech Demos

17.30 – 17.55 Lightning Talks
Stephanie Brooking (Head of Program Development, Evonetix), Helena Francis
(DPhil, WIMM, Uni. of Oxford) & Mohsin Badat (DPhil, WIMM, Uni. of Oxford)

17.55 – 18.25 Panel Discussion chaired by Helen McShane (Head of Oxford BRC)
Rabia Khan (Vice-President, Sensyne Health), Zachary Yerushalmi
(Principle, OSI), Anna Schuh (Director, Oxford MDC)
& Jim Hughes (Group Head, WIMM & Nucleome)

18.30 – 19.30 Closing before Drinks and Networking
Speakers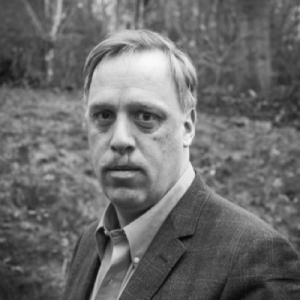 Tony de Fougerolles - Chief Executive Officer, Evox Therapeutics
Tony joined Evox Therapeutics as CEO in late 2017 and oversees the management of the company. Evox is engineering exosomes, the body's natural delivery system, to enable a wide variety of drugs to reach previously inaccessible tissues and compartments, such as crossing the blood brain barrier to deliver drugs to the CNS, intracellular delivery of biologics, and extra-hepatic delivery of RNA therapeutics. Evox was founded in 2016 and expects to enter the clinic in 2020.
Tony has over 20 years of biotech R&D experience in building out drug pipelines, and he has played a key role in developing and advancing 3 new drug modalities towards the market (RNAi, modified mRNA, single domain antibodies). Prior to joining Evox, Tony was CSO of Ablynx, where he led the company's non-clinical R&D operations, including Discovery, Pharmacology, CMC, and Clinical Trial Supply. Prior to Ablynx, Tony held several posts including founding CSO at Moderna Therapeutics, CSO at Tolerx, and VP Research at Alnylam Pharmaceuticals. In addition, Tony has been Principal Investigator on over $80M in grants, has over 60 scientific publications, and is an inventor on over 90 issued U.S. patents. He earned his Ph.D. in Immunology from Harvard University.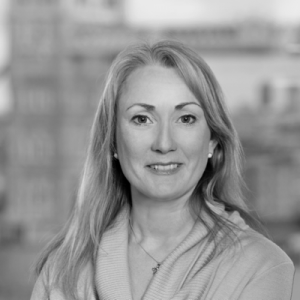 Sarah Haywood - Chief Executive Officer, MedCity
Sarah became Chief Executive Officer of MedCity in December 2015, after fulfilling the role in an acting capacity and then as COO since MedCity's launch in April 2014. Sarah is a graduate of the NHS Management Training Scheme in Wales and started her career in the NHS, working in a number of NHS Trusts, including Great Ormond Street NHS Foundation Trust, before joining Novartis Pharmaceuticals Research as the Head of Operations for a neuroscience drug discovery unit, located on the UCL campus.
From there, Sarah joined the civil service and undertook a number of roles as a member of the Senior Civil Service, including leading the DTI (now BEIS) Bioscience Unit before it became part of the Office for Life Sciences. Her last role in BEIS was leading the design and legislation for the extension of the right to request flexible working and the shared parental leave system. In January 2014 she joined London & Partners where she worked with Dr Eliot Forster to establish MedCity. Sarah has a degree in Biology from the University of Oxford, a post graduate diploma in management and an MA in human resources management; she is a chartered fellow of the Chartered Management Institute.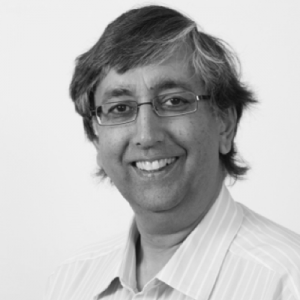 Chas Bountra - Pro Vice-Chancellor for Innovation, University of Oxford
Chas is Pro-Vice Chancellor for Innovation at the University of Oxford, Professor of Translational Medicine in the Nuffield Department of Clinical Medicine, CSO for the SGC, academic lead for the Dementia Drug Discovery Institute and Professorial Fellow at Keble College, Oxford.
Prior to coming back to Oxford in 2008, Chas was Vice President and Head of Biology at GlaxoSmithKline. He was involved in the identification of more than 40 clinical candidates for many gastro-intestinal, inflammatory and neuro-psychiatric diseases. His current interests are in using structures of novel human proteins to generate small molecule inhibitors, screening in human cells to identify novel targets for drug discovery, and then developing clinical candidates for evaluation in patients, pre-competitively.
Under Chas's leadership the SGC has published >600 peer reviewed papers, the group has become a leader in human protein structural biology and epigenetics chemical biology, and is arguably one of the most successful open innovation, public – private partnerships in the world. In 2012 he was voted one of the "top innovators in the industry", in 2014 received the "Rita and John Cornforth Award" from the Royal Society of Chemistry, in 2017 and 2018 was voted "Master of the Bench" from the Medicine Maker Power List, and in 2018 was awarded the "Order of the British Empire" in the New Years Honours List.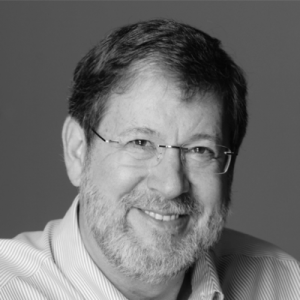 John Mattick - Former Chief Executive Officer, Genomics England
John was previously Chief Executive of Genomics England, and Director of the Garvan Institute of Medical Research in Sydney, where he established a major genome sequencing facility and one of the first clinically accredited genome analysis enterprises. He was also the Foundation Director of the Institute for Molecular Bioscience and the Australian Genome Research Facility at the University of Queensland.
He is best known for his work showing that the majority of the human genome is not junk but rather specifies an RNA-based regulatory system that organises our development. He has published 320 papers, which have been cited over 40,000 times. His honours and awards include the inaugural Gutenberg Professorship of the University of Strasbourg, the Order of Australia, the Australian Centenary Medal, Fellowship of the Australian Academies of Science, Technology & Engineering, and Health & Medical Sciences, Foreign Membership of the European Molecular Biology Organization, Honorary Fellowship of the Royal College of Pathologists of Australasia, the International Union of Biochemistry and Molecular Biology Medal, the Human Genome Organisation Chen Award for Distinguished Achievement in Human Genetic & Genomic Research, and the University of Texas MD Anderson Cancer Center Bertner Award for Distinguished Contributions to Cancer Research.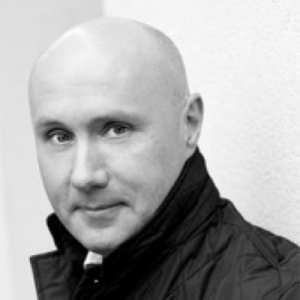 Clive Brown - Chief Technology Officer, Oxford Nanopore
Clive leads the specification and design of Oxford Nanopore's sensing platform, including strand DNA/RNA sequencing and protein-sensing applications with a strong focus on scientific excellence and successful adoption by the scientific community.

Clive joined Oxford Nanopore from the Wellcome Trust Sanger Institute (Cambridge, UK) where he played a key role in the adoption and exploitation of 'next generation' DNA sequencing platforms. This involved helping to set up the world's largest single installation of Illumina (formerly Solexa) Genome Analyzers in a production sequencing environment, initially used to pioneer the 1000 genomes project.

From early 2003 he was Director of Computational Biology and IT at Solexa Ltd, where he was central to the development and commercialisation of the Genome Analyzer (GA). The Solexa technology, now commercialised by Illumina, is the market-leading DNA sequencing technology driving the renaissance in DNA-based discovery.

Clive has a strong background in computer science and genetics/molecular biology and manages interdisciplinary teams including mechanical engineering, electronics, physics, surface chemistry, electrophysiology, software engineering and applications (of the technology). He has worked at the interface between computing and science, ranging from genetics to proteomics. He holds degrees in Genetics and Computational Biology from the University of York.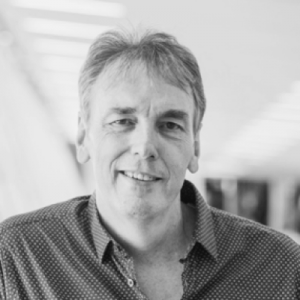 Peter Donnelly - Chief Executive Officer, Genomics plc.
Peter is Professor of Statistical Science at the University of Oxford and a founder and CEO of Genomics plc. Until recently he was also Director of the Wellcome Centre for Human Genetics in Oxford. Peter is an international leader in human statistical genetics and has played a leading role over the last 15 years in the explosion of our knowledge of genetic variants associated with human diseases and traits. He has been centrally involved in the major national and international genetics projects including the HapMap project (the successor to the human genome project) and the Wellcome Trust Case Control Consortium (a large international consortium studying the genetic basis of more than 20 common human diseases and conditions in over 60,000 people).
Genomics plc has developed an unrivalled data platform which links genetic variation at 14M positions in the human genome with over 10,000 traits, from disease outcomes and health measurements through to molecular phenotypes. The company has developed and applied breakthrough algorithms based on statistics and machine learning to reveal novel insights into human biology to transform drug discovery and the delivery of healthcare.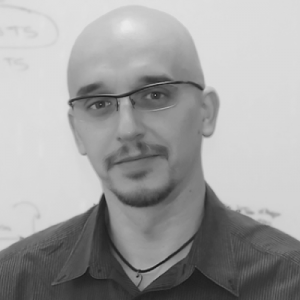 Tudor Fulga - Weatherall Institute of Molecular Medicine Executive
Tudor obtained his PhD from the European Molecular Biology Laboratory (EMBL) in Heidelberg, and subsequently received training at Harvard Medical School, first as a postdoctoral fellow and later as an Instructor in Cell Biology. As a graduate student, he initially studied the process of protein translocation across the ER with Irmgard Sinning, and later the cellular events controlling invasive cell migrationwith Pernille Rorth. He later joined the laboratory of Mel Feany at Harvard Medical School as a postdoctoral fellow, where he investigated the molecular mechanisms underlying neurodegeneration in Alzheimer's disease. Subsequently, he was appointed Instructor in Cell Biology at Harvard Medical School where he pioneered a highly versatile in vivo transgenic technology for conditional knockdown of miRNAs. In 2011/2012, Tudor joined the Weatherall Institute of Molecular Medicine (WIMM) in Oxford as a Group Leader and MRC senior research fellow. In 2014 he was appointed Associate Professor of Genome Biology at Radcliffe Department of Medicine, University of Oxford. A central theme of his research is establishing new experimental frameworks for programmed regulation and correction of gene expression, and using these systems to advance the scope of cell-based therapies for acquired and inherited human diseases. His expertise spans a broad spectrum of disciplines, including cell/genome engineering, synthetic biology and technology innovation.
Sponsors
GOLD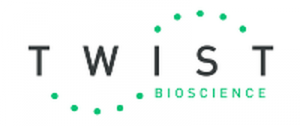 SILVER