Description
Synthetic Biology is the use of engineering to design and construct biological parts and systems in order to address current major challenges, including applications in the fields of environmental sciences, nutrition, cleantech and biotech.
In 2012, the UK Government identified Synthetic Biology as one of the seven emerging technologies of the future with strong growth potential. It is predicted that the global Synthetic Biology market will reach over $38 billion by 2020.
On 11th October,  the Innovation Forum is bringing together Synthetic Biology leading experts from academia and industry with entrepreneurs, investors and policymakers to discuss current findings and explore future trends in the field, followed by a networking session over drinks and nibbles. 
---
Tentative Agenda
Registration (17:00 - 17:30)
Opening Remarks (17:30 - 18:15)
Dr Adam Rutherford - Author, and broadcaster, 

hosts the BBC Radio 4 

programme 

Inside Science
Dr Chris Jones - Lead Technologist, InnovateUK
Dr Vitor Pinheiro - University College London
Future Applications in Synthetic Biology (18:15 - 19:10 with 15 min break)
Synthace
More industrial speakers to be confirmed soon
Startups Showcase (19:10 - 19:30)
Bento Lab
CustoMem
Desktop Genetics
LabGenius
Executive Panel (19:30 - 20:00) : As the field of synthetic biology becomes more and more attractive to entrepreneurs, innovators and technologists key questions emerge: What are the global trends and challenges when raising funding? How future innovations could mitigate risks and become more agile?
Dr Stephen Chambers - CEO SynbiCITE

Prof Richard Kitney OBE -  EPSRC National Centre for Synthetic Biology and Innovation
Oliver Sexton - Investment Director Rainbow Seed Fund
Networking session over drinks and nibbles (20:00 - 21:00)
---
Speakers Biographies:
Dr Adam Rutherford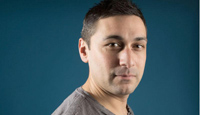 Dr. Adam Rutherford is a science writer and broadcaster. On radio, he is the presenter of BBC Radio 4's flagship science programme, Inside Science, as well as many documentaries, on the inheritance of intelligence, on MMR and autism, human evolution,astronomy and art, science and cinema, scientific fraud, and the evolution of sex. Adam presented the award-winning Horizon: Playing God (BBC2, Jan 2012) on the rise of synthetic biology, and wrote Creation (2013), on the origin of life, and synthetic biology. Adam is a movie geek, and has been scientific advisor to Björk's movie Biophilia Live, and worked on World War Z, The Secret Service (2014) and Ex Machina (2015). His latest book A Brief History of Eveyone Who Ever Lived is the story of how genomes have shaped our history. Adam has a PhD in Genetics, a degree in evolutionary biology, is an honorary Research Fellow at UCL.
Dr Vitor Pinheiro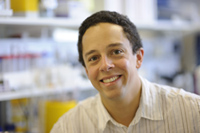 Vitor Pinheiro is Senior Lecturer in Synthetic Biology at UCL and Birkbeck, co-director of the UCL Center for Synthetic Biology and a Member of the Royal Society of Biology. After a PhD in bacterial pathogenesis at the University of Cambridge, Vitor developed the first synthetic genetic materials (XNA) at the MRC-LMB in Cambridge. He joined UCL and Birkbeck in late 2013 as a group leader and currently focuses on advancing directed evolution platforms for synthetic biology, with a view towards establishing novel strategies for genetic and semantic biological containment.
Dr Chris Jones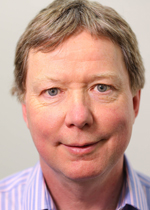 Chris Jones is Lead Technologist, Bioscience at Innovate UK in the Health and Life Sciences team. Chris received his PhD in molecular genetics from Leicester University and spent the bulk of his career in industry, managing global biotechnology projects for the MARS Corporation. In 1996 he moved back to Leicester University to manage the IP management and technology transfer team, with an emphasis on biomedical sciences translational research, as well as managing the University spin-out company portfolio. He joined Innovate UK in 2014 and is the technical lead for Synthetic Biology and a member of the Synthetic Biology Leadership Council.
Sean Ward CTO Synthace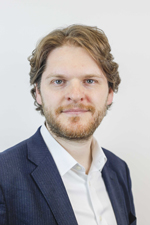 Sean is a serial entrepreneur, first in the music industry with Relatable, and currently in synthetic biology with Synthace, where he is the architect and driving force behind Antha, a high level language and operating system for working with biology. Before founding Synthace, Sean was a research associate in bioinformatics at University College London, where he conducted research into protein folding, protein structure prediction, and gene coding. At Relatable, Sean invented audio fingerprinting which was used by major peer-to-peer companies such as Napster. Sean is also an adviser on synthetic biology to the BBSRC, and a SynBioLEAP Fellow.
Philipp Boeing CEO Bento Lab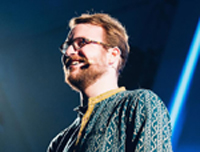 Philipp wants to do for biotechnology what Raspberry Pi and Arduino have done for electronics and computing, making it accessible and affordable to all. As co-founder of Bento Lab, he's helped create the world's first easy-to-use, laptop-sized DNA analysis laboratory, which has become one of the most successful biotechnology products on Kickstarter. He is a passionate explorer of biotechnological futures in citizen science, art and commerce. 
Henrik Hagemman CEO CustoMem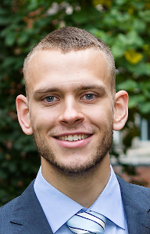 Henrik completed his First Class Bioengineering MEng degree at Imperial College London where his research included a genetic toolkit for a thermophile and the intersection of synthetic biology with biomaterials. He is an active member of the synthetic biology community, having co-founded the synbio society at Imperial (SynBIC) and participated in iGEM as an undergraduate (2014) winning First Runners Up. He was the first two-time winner of the Institution of Engineering & Technology (IET) award and given the only Imperial College Outstanding Student Achievement Medal upon graduation (2015) among 2200 graduates. He has participated in 4 entrepreneurial programmes, has been invited for the IET Early Career Awards where he won First Runners up for his poster and SynBioBeta London 2016 to speak about CustoMem. On the side, he is also co-founder of a Burmese Refugee Assistance Charity (2008).
Edward Pellero CBO & Founder Desktop Genetics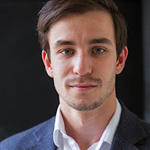 Edward Perello is co-founder of Desktop Genetics Ltd, a London-based software company creating next-generation tools and services for CRISPR genome editing in basic, applied and clinical research areas. He leads the growth team at Desktop Genetics and is always looking to connect with people with expertise in digital marketing, development, and biotechnology. Edward has long-been interested in the science and policy of synthetic biology, and enjoys exploring questions of utopia vs dystopia in an increasingly biotech-enabled world. He is interested in fostering connections between between the biological sciences and professionals that will need to engage with biologists in the coming years, namely politicians, security professionals, software developers, and designers, as well as the public.Edward is a SynBio LEAP fellow, co-chair of the iGEM software track, and was the UK Ambassador for Hello Tomorrow. Edward holds a BSc in Bioveterinary Science from London's Royal Veterinary College and an MPhil in Bioscience Enterprise from the University of Cambridge.
Dr. James Field CEO & Founder LabGenius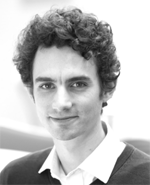 James completed his PhD studies at Imperial College London where his research was focused on re-engineering protein nanocages for biotechnological applications. Prior to his PhD, James completed a BSc in Biology with Microbiology (1st Class) and an MRes in Systems and Synthetic Biology (Distinction), at Imperial College London. James is an active member of the synthetic biology community having participated in the iGEM competition both as an undergraduate (2009) and an advisor (2011). In 2015, James was selected as a fellow in the prestigious Synthetic Biology Leaders Excellence Accelerator Program (LEAP).
EXEVUTIVE PANEL
Dr Stephen Chambers CEO SynbiCITE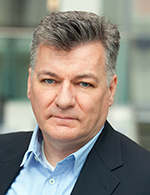 Dr. Stephen Chambers is CEO at SynbiCITE, the Innovation and Knowledge Centre for Synthetic Biology.  Dr. Chambers has extensive experience in the pharmaceutical and biotechnology industries. In 2007 he co-founded Abpro, serving as Vice President of Technology. Previously, he was a founding scientist and Director of Gene Expression at Vertex Pharmaceuticals working on a number of drug discovery and development programs, including the FDA approved drugs: Agenerase & Lexiva. Dr Chambers runs the entrepreneurial training programme: the Lean LaunchPad for Synthetic Biology at Imperial College London. He is also mentor and judge for the MassChallenge UK accelerator programme.
Professor Richard I Kitney OBE, DSc, FREng, FRSE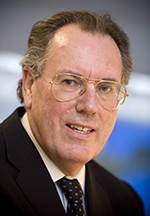 Richard Kitney is Professor of Biomedical Systems Engineering; Chairman of the Institute of Systems and Synthetic Biology; and Co-Director and Co-Founder of the Imperial College Centre for Synthetic Biology and Innovation. He was Founding Head of the Department of Bioengineering, Dean of the Faculty of Engineering. He Chaired The Royal Academy of Engineering Inquiry into Synthetic Biology and is a member of the Ministerial Leadership Council for Synthetic Biology. In March 2016 Prof Kitney was made a Fellow of The Royal Society of Edinburgh. In June 2001, Professor Kitney was awarded The Order of the British Empire (OBE) in the Queen's Birthday Honours List for services to Information Technology in Healthcare.
Oliver Sexton Investment Director Rainbow Seed Fund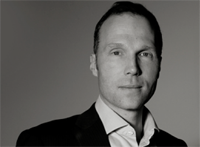 Oliver is the Investment Director at Rainbow Seed Fund where he manages investments in companies across all sectors that make use synthetic biology. Prior to joining Midven, Oliver managed commercialisation of bioengineering and medical technologies At Imperial Innovations and was on the board of oncology therapeutic Acublate Ltd. Earlier in his career he held commercial and partnering roles at Ark Therapeutics. Oliver also managed a team of biotech buy-side analysts and worked at a pharma strategy consultancy. Oliver has a BSc in Molecular Biology/Biotechnology and an MSc in Plant Science from Bristol University.
---
Sponsored by: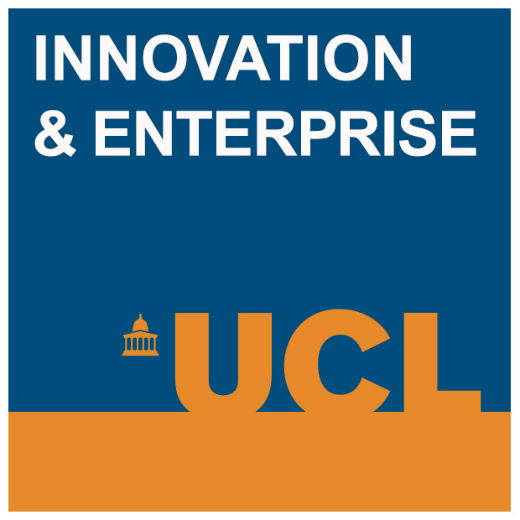 Disclaimer: When you participate an Innovation Forum event, you will be participating in an event where photography, video and audio recording may occur. By participating in the Innovation Forum event, you consent to interview(s), photography, audio recording, video recording and its/their release, publication, exhibition, or reproduction to be used for news, web casts, promotional purposes, telecasts, advertising, inclusion on web sites, or for any other purpose(s) that Innovation Forum, its vendors, partners, affiliates and/or representatives deems fit to use.