Description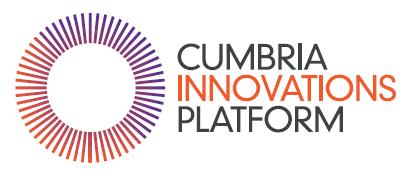 Is your business part of the booming food and drink sector in Cumbria? Are you a small business with innovative ideas but need support to realise them?
Start your innovation journey with Cumbria Innovations Platform. Learn about the vast support available to you through this European Regional Development Funded project and meet other ambitious businesses from your sector.
What's the event about?
Innovation is all around us and innovation within the food sector is particularly significant. With changes in the way we grow, transport, store, prepare and consume our food. The drive to ensure our food chains are more sustainable, fair and profitable has never been greater.
We will explore what innovation means to you in your world and what new perspective you could use to create innovation in your business to meet the ever-changing demands of your customers.
Agenda
9.00am Registration & Refreshment
9.30am Welcome and Introductions
9.45am Food Innovation & Future Thinking
David Jenkins – Sales Director Pioneer Food Services Ltd.
An insight into innovation within one of Cumbria's most established food producers.
10.30am Mapping the Challenge
Innovation in your business, what are the barriers and how can you overcome them?
11.15am Break
11.30am Story Boarding
Place yourself in your customers' shoes and identify their needs - innovation from a customer perspective.

12.45pm Lunch & Networking
1.15pm What will you do differently now?
2pm Close

Contributors
Jacqueline & Keith Jackson – Thomas Jardine & Co
Jacqueline Jackson is an expert in Leadership Learning and has a wealth of experience in SME growth, peer group facilitation, board facilitation, food entrepreneurs and family business. Jacqueline is the 4th generation partner of Thomas Jardine & Co; chair of the Food Standards Agency 'Regulating our Future' Industry Group; Entrepreneur in Residence, Leader in Residence and Honorary Teaching Fellow at Lancaster University.
Keith Jackson is a partner with Thomas Jardine & Co and an expert in retail supply chain relationships. He is a business mentor with a particular interest in food producers and retail. In his previous role with University Of Cumbria, he facilitated focus groups at the CBI and the Welsh Assembly, presented research findings to BIS and delivered lectures to MBA's and undergraduates on Retail, Partnership Leadership and Supply Chain.
Who is eligible to attend?
This workshop is open to Small Medium Enterprises in Cumbria that meet ERDF eligibility criteria. Under ERDF rules, certain sectors are excluded. For more guidance please contact Sarah Allison Senior Project Officer – 015394 30244 or 07969 768919
For further information, contact:
Sarah Allison - Senior Project Officer, Cumbria Innovations Platform
Email: sarah.allison@cumbria.ac.uk
Tel: 015394 30244 or 07969 768919