Description
From its use in fermentation to make beer and bread, to its role in infectious diseases and the creation of antibiotics, microbiology has captivated interest for millennia. But only in the last decade has genomics rapidly transformed our whole understanding of microbiology. Are microbes more important to our health and living ecosystems than we thought? What could be done to prevent the spread of infectious diseases and antibiotic resistance?
Join Innovation Forum for an engaging discussion about this exciting area of research from the brightest and best leaders and pioneers in start-ups, industry and academia. This event will also provide an opportunity to connect with multidisciplinary researchers, industry, start-ups, investors and policymakers.
REGISTRATION ENDS AT 11AM WEDNESDAY 21ST. NO GUARANTEE OF ENTRY WITHOUT REGISTERING
Agenda:
Registration - 6:00-6:30pm
Introduction from Innovation Forum - 6:30-6:35pm
Opening Keynote - 6:35-6:45pm
Dr Penny Wilson - Senior Specialist in AMR, Vaccines and Global Health at Innovate UK
Advances in the Microbiome - 6:45-7:45pm
Prof Tim Spector - Professor of Genetic Epidemiology, Director of TwinsUK at King's College London & Author
Dr Catherine O'Neill - CEO of SkinBioTherapeutics
Dr David Moyes - Lecturer in Host-Microbiome Interactions, King's College London
Dr Judith Fernandez-Piquer - Scientist at the Safety & Environmental Assurance Centre, Unilever
Start-up Showcase - 7:45-8:00pm
Panel Discussion & Audience Q&A - 8:00-8:30pm
Panellists from "Advances in the Microbiome"
Chaired by Lisa and Alana Macfarlane (The Mac Twins) - The Gut Stuff
Drinks Reception - 8:30-9:30pm
Kindly Sponsored by:
KCL Entrepreneurship Institute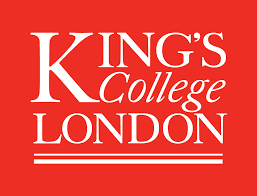 Digital Science

The Seerave Foundation