Innovation Network- The Industrial Strategy & what does it mean for Busines...
Description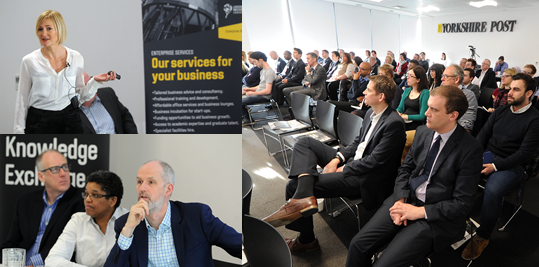 Events focus on innovation as a key driver for growth and sustainability In addition to hearing from expert speakers, the Innovation Network offers a great opportunity for knowledge exchange and to gain new business contacts.

Events are free to attend and are targeted at businesses, policy makers and anyone interested in innovation, technology and future trends.

Speakers at the event include:
Mark Casci, Business Editor

- Yorkshire Post
Andy Koss, Chief Executive -

Drax Power

Tina Conkar, Strategic Relationships Manager, Leeds Beckett University
- Innovation Network events are free to attend.

- Refreshments and pastries will be served.

- The nearest car parks are situated on Whitehall Road.

This event offers a chance to network as well as hear from our inspirational speakers. We hope that you will join us for this enjoyable event.

We are also launching the Innovation Network Series of Events in Halifax and Wakefield in 2018.

Delivered in partnership with:
The Yorkshire Post,

Kindly sponsored by: AdVenture, Lupton Fawcett, EXA Networks & WGN.