Description
Innovation Social, the community of innovation leaders and thinkers, is going global with its first ever event in New York. Aimed at start-ups, VCs, brands and agencies the event will be focussed on 24 hours of inspiring content, case studies and networking. The topic is how do you embed innovation into your organisaiton in a strategic and meaningful way. If you're passionate about Innovation - this Innovation Salon is for you.
"Innovation Social is for curious people who seek to accelerate innovative thinking. Expect to come away with a view into the future combined with a heavy dose of human insight and inspiration." Nadya Powell, Co-founder, Innovation Social.
Why attend?
Connections: Innovation Social will be attended by the world's most progressive and curious innovators. It is strictly invite only with 50 places max and connects you to a new set of potential partners.
Solutions: Innovation Social is designed for you to go back to the office with practical ideas to solve some of your biggest challenges.
Inspiration: Our experience in curating events allows us to create a programme unlike any other. Unexpected, fascinating and highly inspirational, our average feedback score on our global events is 8.6 / 10.
The programme
The programme tackles Innovation for the long-term: how to move from that first initial project to embedding innovation within your organisation in a strategic and meaningful manner. We're incredibly lucky to have serial innovators from every aspect of innovation (start-up, brand, agency, platform, VC) joining us to provide case studies, opinions and insight into how to achieve it.
Thursdays programme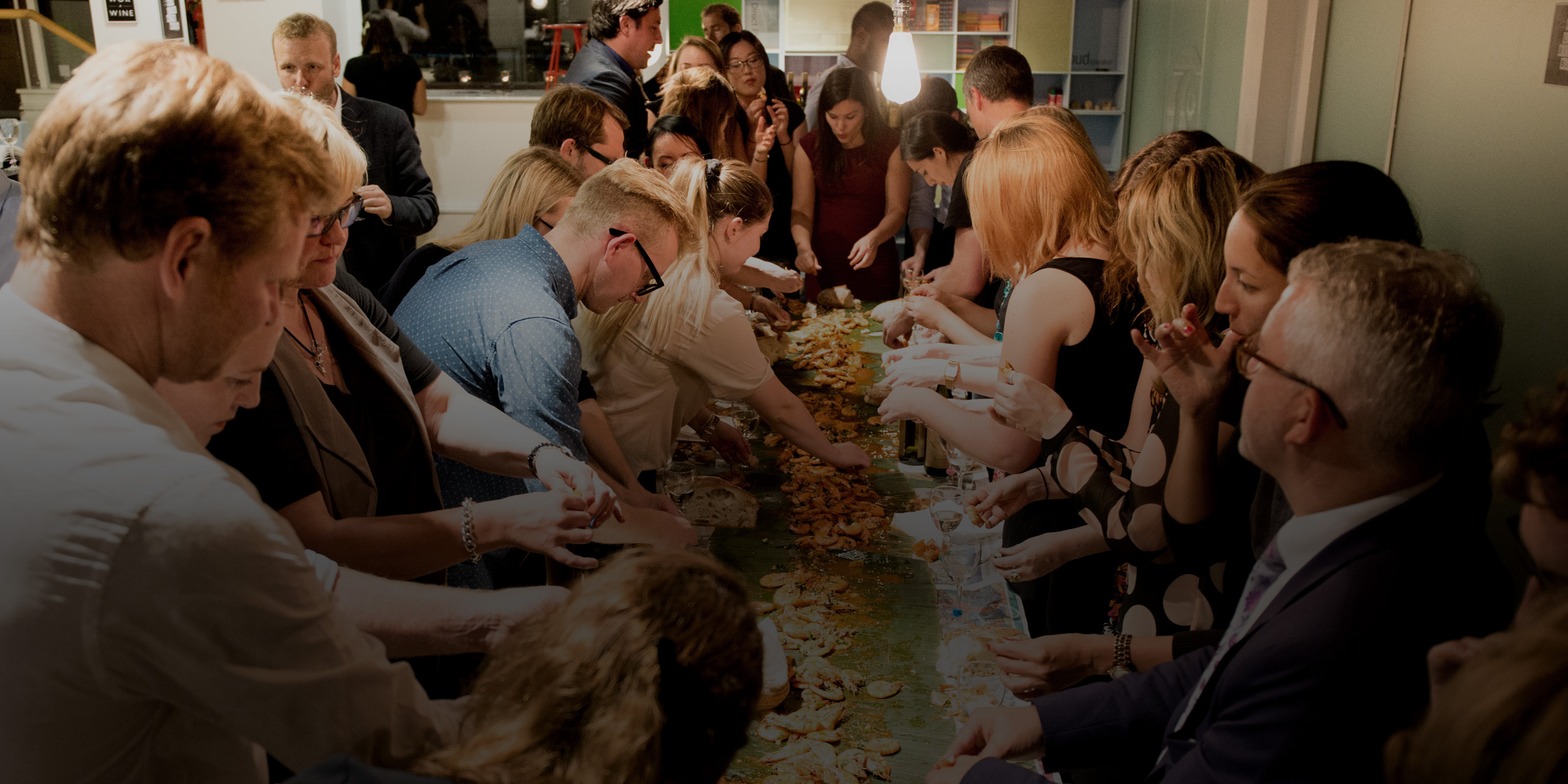 On the afternoon of Thursday 12th October all attendees, speakers and our advisary council will gather to introduce themselves and experience Wok+Wine. Wok+Wine use proven psychological methodologies to drive connections, change perceptions and learn how to think in new and unconventional ways. They've done exactly across this across 11 countries and for brands such as Accenture, ABN BMRO and Linklaters. A room full of 50 people all passionate about Innovation talking and learning from each other - this is what Wok+Wine does best.
Fridays programme
Meeting on the morning of the 13th October we will focus on lnnovation for the long-term and we have these fantastic speakers confirmed:

After lunch we will deep-dive into Artifical Intelligence. Artificial Intelligence will power innovation for many years to come yet it's meaning and impact is all too often reduced to bots. We will focus on the long-term future of AI and we're over the moon to have Sarah Fey of Glasswing Ventures join us to tell us her view. In addition we will feature AI early stage start-ups to share what's next.
We will end with a facilitated workshop where everyone will spend time together sharing experience and predictions. This workshop will build understanding on how to embed innovation within your organisation.
Hope you can join us. If you would prefer to be invoiced, please contact daniele[AT]weareutopia.co
Finally a Massive THANKS to our partners:

Also supported by: