Actions and Detail Panel
Innovation Stories 2017
Wed 29 March 2017, 12:15 – 19:00 BST
Description
Innovation Stories is the premium innovation event in the UK for marketing professionals and innovators from the creative industires. This year we will giving you access to the hottest start-ups, live demos of the newest tech, insight into the latest innovations from companies like Aardman, Google and Domino's, discussions on talent strategy and a download on the latest tech trends coming out of SXSW Interactive.

If you are a Marketing Director, Brand Director, Brand Manager, Innovation Director, Strategist, Creative or someone who has a passion to drive Innovation and change the industry for the better, make sure you book up quickly as it's a sell-out each year.
The session has been divided into 4 key strategic content areas along with start and ending Keynotes addressing the hottest innovation topics today:
Innovation Stories: A peek into the best innovation from leading brands
Startups: Get a feel for grassroots innovation from the most cutting edge startups around
Talent: A panel discussion from industry leaders on innovation & talent strategy
What's next: A roundup of key trends in tech innovation straight from SXSW
Opening Keynote
Speaker to be announced soon...
Innovation stories
Join Dan Efergen, Creative Director at Aardman, Sara Canavan, Product Owner at Domino's Pizza and Tom Roope, Creative Lead at Google ZOO as they share thier latest innovations leading the way across the UK with behind the scene insights into the 'how' and 'why'. Their stories will inspire creative thinking and enable you to drive innovation across your own business. More speakers to be announced...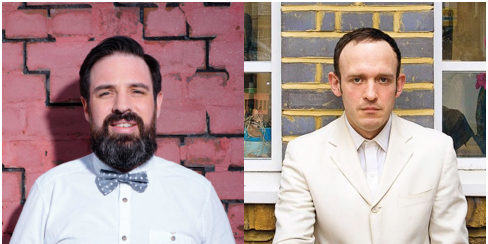 Startups brought to you by the Friday Club
Friday Club London, founded by Richard Fearn, is at the avant-garde end of the start-up scene curating the hottest start-ups from the world of AdTech and beyond. Hear from 4 start-ups Pecha Kucha style and then network with them to discuss new ways of doing business.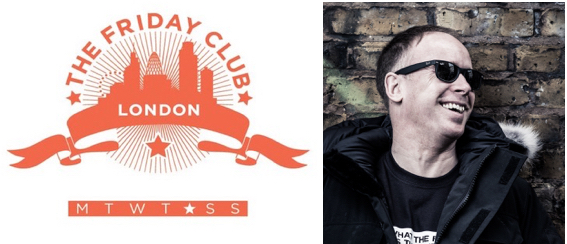 Talent
What have Jon Wilkins, Founder of Naked, Pip Jamieson, Founder of The Dots, Tolu Farinto, Founder of LFA, and Nicole Yershon, Founder of Ogilvy Labs all got in common? They are all on a panel discussing their belief that to drive business innovation you need to innovate every dimension of your talent strategy. Let's ditch talk of Gen Z and Millennials and instead focus on solving the new talent conundrum.



What's next...
The freshest round-up of the most exciting tech to come out of SXSW. Lorenzo Woods, Chief Innovation Officer, DigitasLBi gives the Technologists view, Laura Jordan-Bambach, Creative Partner, Mr President & Co-Founder, SheSays the Creatives view along with Lawrence Weber, Managing Partner Innovation at Karmarama and Will Harvey, Innovation Lead at VCCP the Innovation view. Don't worry if you didn't get a ticket to SXSW - these guys will bring the best of Austin to you right here in London.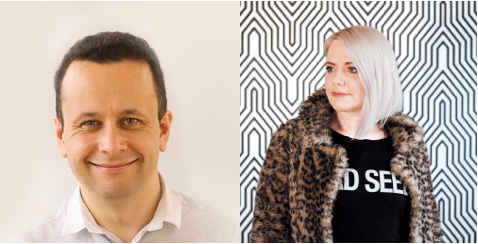 End note
Speaker to be announced soon...
Hosts...
Innovation Stories is curated and hosted by Will Harvey, Innovation Lead at VCCP, Nadya Powell, CEO of Innovation Disorder and Lawrence Weber, Managing Partner Innovation at Karmarama.

Why you should attend:
Agency Folk: Innovation Stories will give you real case studies of innovation. You'll leave with the evidence needed to persuade your clients that to survive they need to stop talking about innovation and actually start doing it. Get ready for change.
Brand Folk: Business models can succeed and fail in just three years as competitors and new entrants innovate and turn existing models upside down. To survive you need to be in a restless cycle of innovation. This session will give you the inspiration, information and live examples to give you the confidence to innovate. Time for change.
Doors open at 12.15 for a bite of pizza, talks start at 13.00 and to end grab a beer or a glass of wine for an hour of networking between 18.00 - 19.00.
Who are Innovation Social?
Innovation social is an affiliation of innovation leaders from the agency, brand and startup worlds. They have a common passion to drive innovative thinking and disrupt UK business for the better.


A MASSIVE Thank You to our partners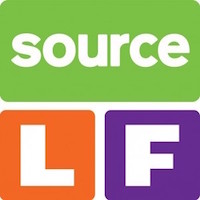 Because Source LF are all about Connected People, Connecting People, Creative Social is the perfect event to sponsor as people can network whilst benefiting from leading industry knowledge. We are sorry that other recruiters are not able to attend this session.

We would also like to say a special thanks to our venue partners, DigitasLBi - a top notch venue for creative thinking.
AN IMPORTANT NOTE FOR WHEELCHAIR USERS AND THOSE WITH REDUCED MOBILITY
We are a firm believer in inclusivity and diversity and would like to welcome everyone we can to our event. However, due to the age and design of the DigitasLBi building (a former brewery), there could be potential safety issues evacuating individuals with mobility issues from the basement space. So, if you (or someone you have booked a ticket for) has reduced mobility, please contact us at least a week in advance of this event. That way, we can make every effort to accommodate the individual needs, ensure suitable assistance is available, and ensure that everyone is satisfied with the proposed arrangements for evacuation in case of emergency. Also, we can provide a complimentary companion ticket to you (or someone you have booked a ticket for) at this event if needed, just let us know their name when you contact us.
We are sorry for the inconvenience but do hope you understand, so far we are delighted to say that with advance warning, we have been able to accommodate everyone.
Thank you.