Description
CES Round-Up + Future of Voice and Sound
#InnovationStories is the premium innovation event in the UK for innovation thinkers and leaders from brand, media, consultancy and agency worlds and sells out each year. Get tickets fast!
This year we bring you "CES Round-Up + The Future of Voice and Sound" as a half-day conference on February 13th.
CES Round-up
We've got 'the best man from inside of CES' Lorenzo Wood from Publicis, HIVE/British Gas and one other special guest to be announced. We will give you a whistle-stop tour of what happened and what didn't at the world's biggest tech show
Future of Voice and Sound
In partnership with the UK's first community of Voice Experts, the Voice2 community, we are bringing together leaders in the emerging world of Voice to talk about what 2019 will hold and share their stories of experimentation from 2018. We've got speakers and stories from Spotify, Google Assistant, Guardian Voice Labs. The Met Police and many more.
VRLO is BACK
We're delighted to be partnering with Immersive magicians REWIND and their VRLO community to bring you speakers and demos exploring the importance of sound in Immersive content and marketing in general. You loved this in 2018 and we have even more wonderment to bring you in 2019.
PLUS one surprise speaker to be announced
PLUS PLUS breaks for networking with your favourite Socials and new friends
PLUS PLUS PLUS beer, soft drinks and pizza
Don't miss this corker - it's the perfect way to bring you bang up to date on the world of tech AND make connections for life.
Our first set of confirmed speakers include:-
Opening Talks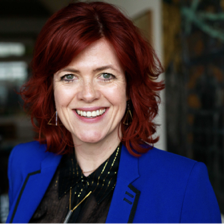 We're kicking off with a short opening talk from our very own Nadya Powell, who'll introduce us to our keynote speaker:
KEYNOTE: Pete Beeney- Global Holding Company Lead- Spotify
Pete will help us understand what the future will be for brands, when the world becomes less visual. Drawing on his years of experience at the heart of Spotify, Pete will give an insight into how one of the world's most powerful audio brands views the future opportunities and challenges of Voice.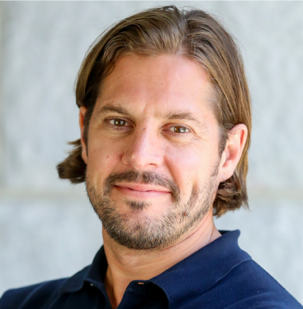 CES Wrap-Up
Will Harvey, Innovation Lead at VCCP, will introduce two CES veterans- including Innovation Social favourite Lorenzo Wood, Chief Innovation Officer at Publicis.Sapient, as they review the highlights of CES and what it means for consumers and brands in the coming year, with a particular foucs on Voice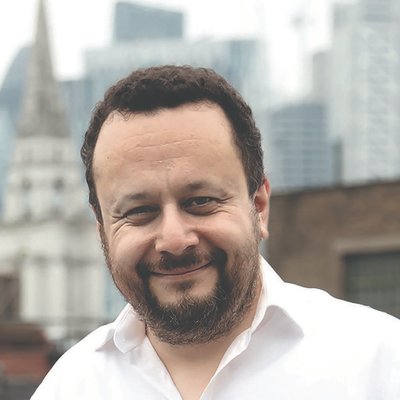 Delivering in Voice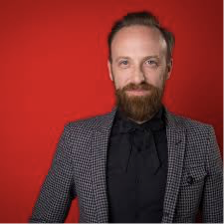 Lee McGuffie, Digital & Content Strategy Director - Virgin, will be introducing our stories of innovation and welcoming on stage:
D'Arcy Rossiter- Head of Insight- Hive (British Gas), will take us through what insights his team have gathered in adding add a Voice layer to the Hive User experience.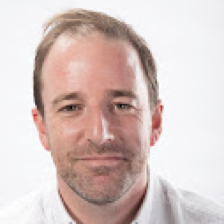 Aurelie Lionet - Aurelie is a Service Designer at Globant, one of the world's leading Digital Strategy agencies. Passionate about helping organisations evolve and implement digital products and services that improve people's lives, Aurelie has been closely involved in redefining the way the police interact with the public through digital channels. Globant has been exploring the promising role of voice in delivering policing services to the public, and Aurelie will share some of the learnings.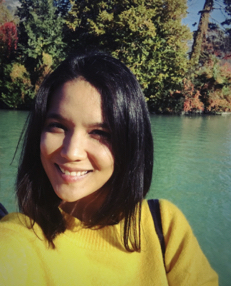 Steve Taylor - Steve works for PA Consulting and delivers projects for local authorities in Adult Social Care. Steve led on the first mainstream use of voice-controlled technology at scale in social care with Hampshire County Council.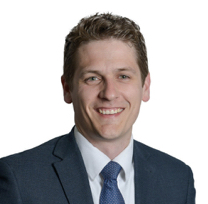 New Voices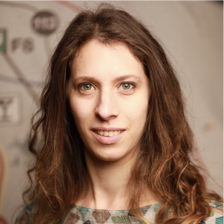 Lizzie Shupak, Co- Founder, Curve, will introduce a series of short talks that will explore specific points of view and experiments in the worlds of Voice and Sound, featuring:
Sina Kahen- Co-Founder- VAICE will give us an insight into how to approach the UX of Voice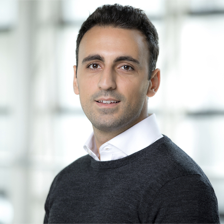 Tandeka Lauriciano - UX Writer- Ekino is passionate about how voice and language go hand in hand, she's worked on voice activations for Destiny the Game and Pernod Ricard, helping to design natural conversations and intuitive experiences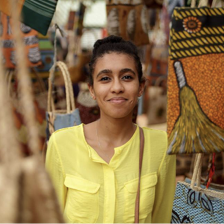 Daniel Jackson- CEO- CORD- author of the book Sonic Branding- will reflect on how brands can seize the power of sound in a non-visual world.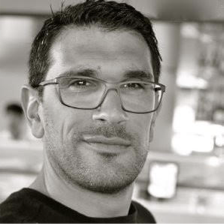 Lucia Scazzocchio- Producer- Social Broadcasts, will talk to us about her incredible audio exploration of mental health- Headtrip. Lucia will be taking a small group of atendees through a longer Headtrip experience in the break.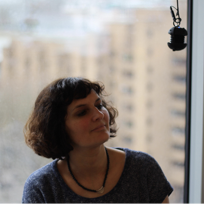 Lawrence Weber, Partner at Curve, will invite some of our speakers along with the following experts to debate the current and future impact of Voice and whether reality will catch up with the hype:
Jacob Dutton- Managing Director, Innovation- Mcann, having built and led his own innovation studio building new propositions, businesses and experiences for the likes of Hilton, Jaguar Land Rover and British Gas, he is now focused on building an experience, product and service design consultancy inside the UK's largest integrated agency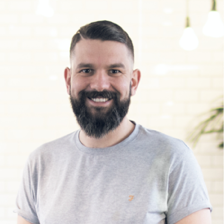 Daryl Atkins, Executive Creative Director, REWIND is a visual artist and creative director. His experience spans all areas of production as director, cinematographer, and colourist for many commercials, music videos, and digital content. Daryl holds a keen interest in electronic development, HCI/UI & cinematography. His passion for technology and design has naturally led him toward creating interactive and immersive experiences. REWIND is an immersive content studio that fuses bleeding-edge technology with award-winning creative storytelling. Being a musician himself and having worked with touring productions developing creative technology for lighting design and show control, Daryl also oversees sound design and composition at REWIND.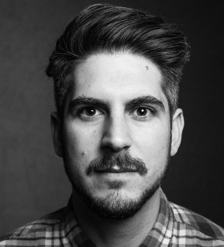 Stephane Massey - Freelance Voice Interaction Designer for the Guardian Voice Lab. Working with the multimedia team to produce high quality audio content that works with the Assistant platform. My area of focus is Voice Design & Digital Assistants with a keen interest in UX/UI for the Internet Of Things & Multi-modal Design.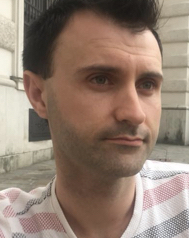 Jen Heape is the Co-Founder and CCO of Vixen Labs - a strategy, experience design and marketing consultancy for voice and conversational interfaces. Jen's expertise lies specifically in voice user experience (VUX), covering all areas of conversational experience design, from structure and interaction design to character development and scripting. She has a particular passion in the psychology of voice-based interactions and the opportunities for the technology in mental health, creativity and education.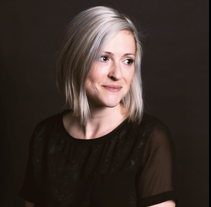 Endnote
Alice Zimmerman, Google Assistant UK Lead, Google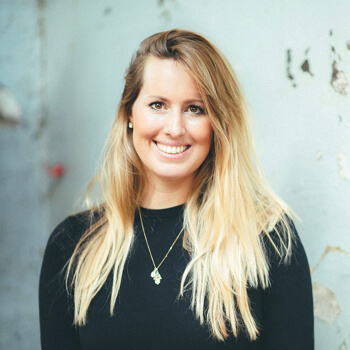 Many businesses are starting to innovate with voice and conversational UI as a way to engage users. But what do users really need and want? Join Alice Zimmermann from Google who discusses some top tips for prototyping with empathy-driven design for conversation.

Hosts

Innovation Stories is curated and hosted by Lee McGuffie, Digital & Content Strategy Director at Virgin, Will Harvey, Innovation Lead at VCCP, Nadya Powell, Co-Founder Utopia, Lizzie Shupak, Co- Founder, Curve and Lawrence Weber, Partner at Curve

Why you should attend:
Agency Folk: Innovation Stories will give you real case studies of innovation. You'll leave with the evidence needed to persuade your clients that to survive they need to stop talking about innovation and actually start doing it. Get ready for change.
Brand Folk: Business models can succeed and fail in just three years as competitors and new entrants innovate and turn existing models upside down. To survive you need to be in a restless cycle of innovation. This session will give you the inspiration, information and live examples to give you the confidence to innovate. Time for change.
Doors open at 12:30 and talks start at 13:00 sharp. We'll finish at 18:30 with drinks and networking to follow
Who are Innovation Social?
Innovation social is an affiliation of innovation leaders from the agency, brand and startup worlds. They have a common passion to drive innovative thinking and disrupt UK business for the better.
A MASSIVE Thank You to our partners: