Innovation Talks | The Start-Up Economy and What We Can Learn From It
Sales Have Ended
Ticket sales have ended
Ticket sales for this event have now closed. Please contact the Australia-United Kingdom Chamber of Commerce on 020 7099 8444 for more information.
Sales Have Ended
Ticket sales have ended
Ticket sales for this event have now closed. Please contact the Australia-United Kingdom Chamber of Commerce on 020 7099 8444 for more information.
Description
Innovation Talks: The Start-Up Economy and What We Can Learn From It
Every new business is a start-up but in recent years the term start-up has come to imply innovation, agility, high speed and big potential.
This idea of the start-up economy has become powerful in the UK and Australia, attracting innovators, money, and world-leading talent. Even more significantly, the start-up economy has had a profound impact on big business - influencing conventional models of how companies hire, build culture, work, collaborate, research, and invest in projects.
So what does it take to make it as, or within a start-up? What are the latest venture capital, working and hiring trends in start-up land? And how will they influence the broader economy in the years to come? Join us to hear from our industry insiders about their perspectives on:
- Start-Up Capital
- Start-Up Working Space
- Start-Up Culture and Talent
---
Frank Meehan, Global VC, Co-Founder & Partner at SparkLabs Global Ventures
Frank is the Co-Founder & Partner at SparkLabs Global Ventures and a Partner at SparkLabs, Asia's premier accelerator based in Seoul. Frank is also the Co-Founder and CEO at SmartUp.io, a fast-growing Micro-Learning platform used by startups, business schools and corporates. SmartUp has been featured in "Best New Apps" by Apple UK and US in July and October 2015. Frank was selected as part of the 2012 Wired UK Top 100 in tech, and Vanity Fair's The Next Establishment list 2010.
Frank started with Ericsson in 1994 as a coder and troubleshooter, lived in Singapore and HK, and then joined Hutchison Whampoa in 2001 and was responsible for the technical integration of the first 3G(WCDMA) networks around the world, launched under the Three(3) brand in multiple countries in 2003. He then ran the Three Groups' global handset business, and developed and launched a range of products (Skypephone and INQ1), which pioneered mobile and internet communications.
Hilary Deppeler, Global Partnership Director, WeWork
Hillary Deppeler is the Director of Brand Marketing and Partnerships for WeWork internationally, managing the events, partnerships and marketing for WeWork across Europe and Israel. Prior to joining WeWork, Hillary oversaw integrated partnerships and publishing for TED Global in Europe. Before moving to Europe, Hillary served in a variety of leadership roles in sales and development across both Hearst and Conde Nast US, including Esquire Magazine and the launch of the Esquire Network, Conde Nast Traveler/concierge.com, and WIRED/Wired.com.
Kim Stringer, Founder, Crimson HR


Kim Stringer, Founder of Crimson HR, Consulatnat and Executive Coach, has 20 years' experience in fast-growth entrepreneurial media tech business. Kim and Crimson HR help international businesses lead their people, grow and still engage, and work with challenges and changes in the start-up / scale up world. Their clients include: Fairsail, Sage People, Zopa, Signal media, Funding Circle, Cognifide, LOVEFiLM, Cineworld, Heinz.

---
With thanks to our sponsor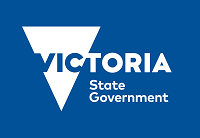 and our partner


---
Terms and conditions
By registering, guests agree to share their information with Australian Business, Australia-United Kingdom Chamber of Commerce and the event partners.
Cancellation and refund policy
Only guests registered will be admitted. Australian Business reserves the right to cancel or postpone an event to an alternative date. All registered participants affected by such a cancellation or postponement will be offered a full refund of the ticket price paid.