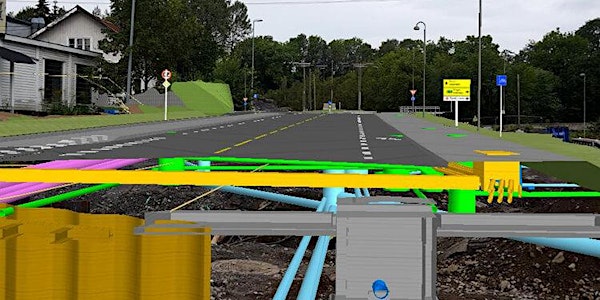 Innovation Theme Group - AR & Mixed Reality in Construction
Mixed Reality and Augmented Reality
About this event
In this light-hearted and engaging session, KOREC will be making the case for Augmented Reality (AR) and Mixed Reality (MR) solutions within Construction. For years people have feared and doubted the functionalities of MR & AR in the Construction Sphere, but we're here to explain where it fits. Join us on July 6th for an insight into SiteVision, ConnectAR as well as FieldLink Mixed Reality.
About our speaker Sam Hough, Senior Applications Engineer for KOREC
With a background in the geospatial and construction sectors my aim is to influence businesses and educate & train them in the successful implementation of Trimble survey equipment as well as software on their projects.
By leaning on my experience of the site work as well as the commercial aspect of projects my intentions are to complement work flows, and offer solutions and advise on getting the most out of Trimble, supported by KOREC.
My current focus is within the BCFS (Building Construction Field Systems)Trimble portfolio as well as assisting in technical demonstrations across the UK.
Get in touch to find out how KOREC could complement your businesses!
Get Kids into Survey (GKiS) Brand Ambassador