Description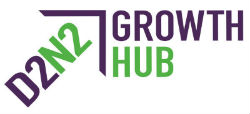 This workshop is funded by the European Regional Development Fund and is hosted by the D2N2 Growth Hub in partnership with Cue Business Solutions.

A FREE event for small medium sized, high growth businesses in Derbyshire and Nottinghamshire
WHO IS IT FOR
Aspirational B2B business leaders, Directors and senior managers of established small and medium sized companies (5-250 employees). Businesses who have already invested in their marketing and have all the basics in place but who wish to ensure they are keeping pace with change in this fast moving discipline. Companies who are keen to exploit the new business opportunities being created by this dynamic world of modern day marketing.
WHY ATTEND
This workshop is designed to bring business leaders and managers up to date with the very latest thinking in B2B Marketing. If you are serious about improving your business growth through more effective use of marketing in its wider context, this workshop is a must for you.
WHAT IS COVERED
It is NOT a 'how to' workshop for junior marketing people, but rather it's a 'Strategic' workshop for business leaders that looks at how they should be thinking strategically about their marketing, planning and resourcing it in order to gain maximum effect.
The workshop will consider marketing in its wider context and not just marketing communications to ensure attendees get a true feel for how they can best use this most powerful of all business disciplines to drive business growth.
AGENDA
09:00: Arrival and Registration
09:30: Welcome and Introduction by D2N2
9:45: Marketing – The Ever Changing Face

The Market - What's Really Driving Change
10:20: Developing Disruptive Marketing Strategies
10:50: Getting Fit for Marketing Innovation
11:10: Coffee Break and Networking
11:30: Innovations in Marketing – What's Hot and What's Not
Branding

Content Marketing

Data & Analytics,

Digital Marketing; Websites, Social Media, Email, Apps, Video
12:40: Open Forum Q&A
12.50: Introduction to Innovate 2 Succeed Programme
13:00: Close & Networking
ERDF
This workshop is funded via the European Regional Development Fund, therefore we are required to evidence that you are a small to medium enterprise.
There will be a couple of forms that will need to be completed prior to the event and these will be sent to you once you have registered. One form is to ensure you are a small to medium enterprise, the second is to capture any business support you have received over the last 3 years to ensure you haven't exceeded €200,000. If you have previously completed these forms at a Growth Hub event you will not have to complete another set.