Innovative Research Call 2016 for Explosives and Weapons Detection
Event Information
Location
Central London
United Kingdom
Description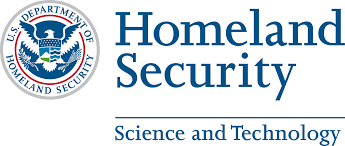 CLICK HERE FOR COMPETITION PAGE.
The fourth iteration of this successful cross-Government research call is seeking innovation in all aspects of explosives and weapons detection.
This research call is seeking proposals in the following challenge areas:
Buildings and Areas
Goods
People and / or their Possessions
Vehicles
Original ideas and adaptations of successful technologies, techniques or processes from other fields are equally welcome.
Key stakeholders for this research call are the Home Office, Department for Transport, Centre for the Protection of National Infrastructure, Defence Science and Technology Laboratory, the Metropolitan Police Service and the U.S. Department of Homeland Security, Science and Technology Directorate.
Total funding of up to £3 million is available over 3 years, as part of a 2 phase funding call. This is a Small Business Research Initiative (SBRI) competition run in partnership with Innovate UK and will open for Expressions of Interest on Monday 12th September 2016.
A Bidders' Conference will be held in Central London on Tuesday 27th September 2016 - applications for tickets will be accepted until Tuesday 20th September 2016.
The Bidders' Conference will provide:-
Briefings on Government requirements
Engagement with Government representatives and operational users
Information on the application process (through SBRI)
Indications of what a good bid looks like
Networking opportunities with industry and academic colleagues
Please note registering your interest in this event does not guarantee you a place. As part of the registration process, your details will be shared with the Home Office's Centre for Applied Science and Technology and key stakeholders, who will notify you as soon as possible whether a ticket will be made available to you. If we receive high numbers of registrations, we reserve the right to limit attendance to 2 people per organisation.
Details of the Central London venue will be released as part of the joining instructions which will be issued by Wednesday 21st September 2016.
If you require any further information prior to registering for the Bidders' Conference, please email IRC2016Enquiries@homeoffice.gsi.gov.uk.
Dates to Note:
Monday 12 September 2016 - the call will open for Expressions of Interest
Tuesday 20 September 2016 - applications for tickets for Bidders' Conference close
Tuesday 27 September 2016 – Bidders' Conference
Wednesday 12 October 2016 (noon) – registration closes for Expressions of Interest
Wednesday 19 October 2016 (noon) – applications close for Expressions of Interest


Date and time
Location
Central London
United Kingdom