Innowacyjny model sprzedaży bezpośredniej

Wednesday, 25 April 2018 from 09:30 to 14:30 (BST)
Event Details
Zapraszamy na szkolenie prowadzone przez Łukasza Bielińskiego, które da Ci wiedzę i narzędzia aby budować z klientami relacje oparte na zaufaniu. Wydarzenie to pomoże Ci radzić sobie z tzw. trudnymi klientami, pracować z nimi, efektywnie się z nimi komunikować oraz kontrolować proces sprzedaży.
Szkolenie ma charakter oferty wprowadzającej (introductory offer) i wyjątkowo jest dostępne na specjalnych, preferencyjnych warunkach.
Dla kogo?
Szkolenie jest przeznaczone dla wszystkich tych, którzy pracują na codzień z klientami, ze szczególnym uwzględnieniem szeroko rozumianych pracowników sprzedaży (doradców, handlowców, sprzedawców, business developerów).
Korzyści z uczestnictwa w szkoleniu
Zdobycie wiedzy na temat jak prowadzić rozmowy o zaufania i kontraktować zasad współpracy między sprzedawcą a klientem co pozwoliłoby sprzedawcy doprowadzić do tego, że klient będzie czuł się z nim bezpiecznie. Dzięki temu bardziej zaangażuje się w proces sprzedaży i będzie chętniej współpracował oraz dzielił się ważnymi dla sprzedawcy informacjami;

Zdobycie wiedzy o tym jak radzić sobie z gniewem klienta pozwoli sprzedawcy szybko rozładować napięcie klienta i otworzyć go na współpracę;

Zdobycie wiedzy dotyczących psychologii komunikacji oraz psychologii relacji pozwoli Ci uświadomić sobie jakie gry psychologiczne i manipulacje stosują klienci i jak konstruktywnie na nie reagować.

Zdobycie wiedzy na temat asertywności pomoże zdiagnozować obszary do pracy by nauczyć się w przyszłości bycia zdominowanym przez klienta i kontrolować proces sprzedaży.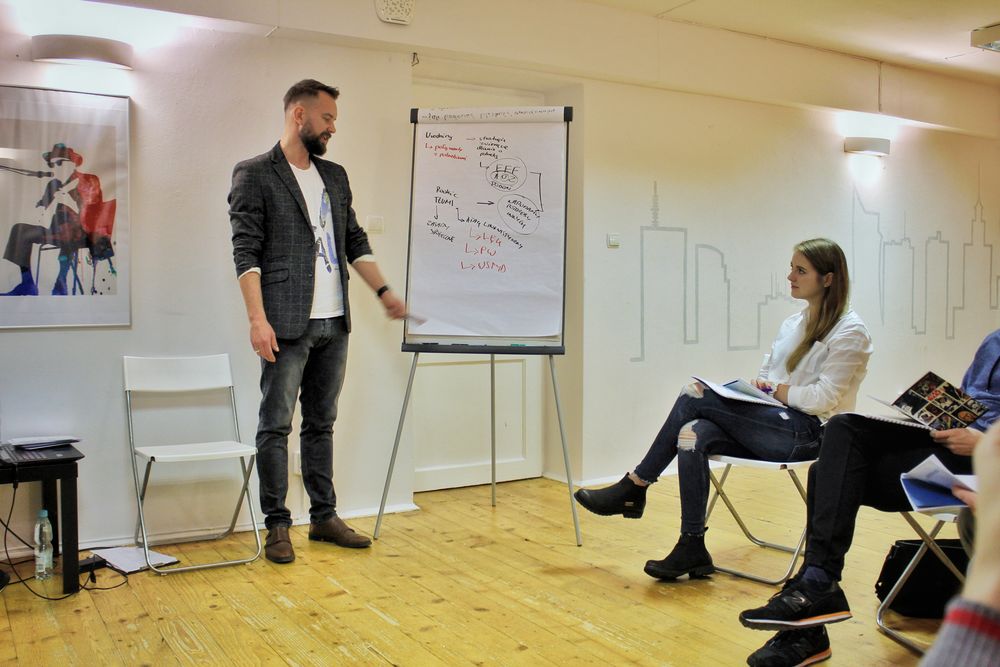 Dodatkowe korzyści
Dla pierwszych pięciu zainteresowanych osób możliwość skorzystania z nieodpłatnych konsultacji księgowych prowadzonych przez specjalistów z Capital Business Links – firmy księgowej w Londynie (rynkowa wartość konsultacji wynosi £50), www.cblfinance.co.uk (zainteresowanych prosimy o potwierdzenie dostępności usługi kontaktując się mailowo z organizatorem).

Nieformalna sesja networkingowa dla uczestników szkolenia przy kawie i niewielkim poczęstunku.

Certyfikat szkolenia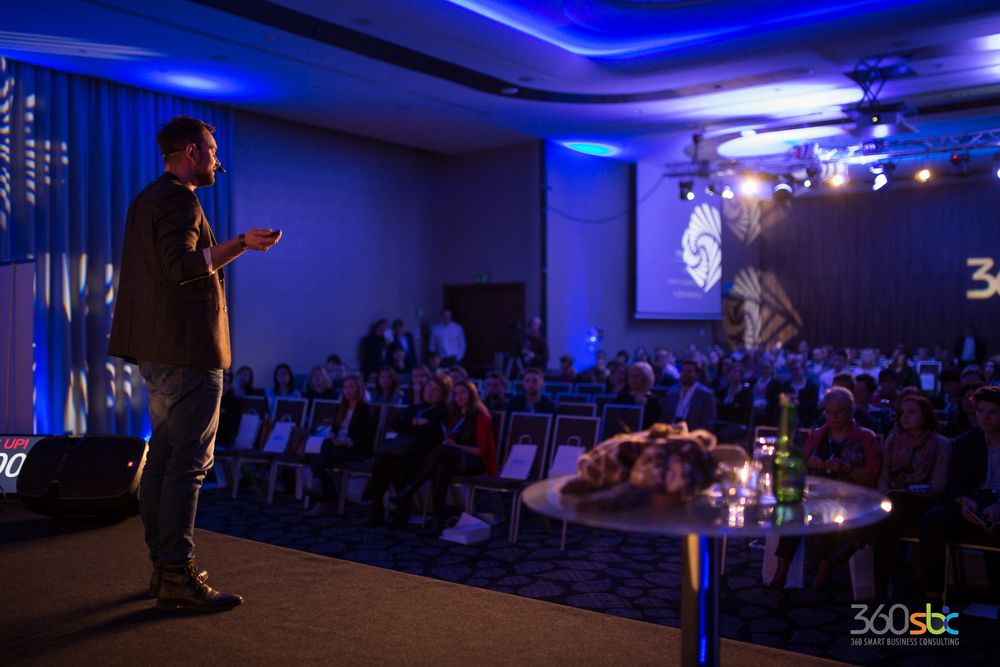 Program szkolenia
Psychologia relacji w procesie sprzedaży:

Dynamika potrzeb w procesie sprzedaży na poziomie relacji i sytuacji;

Czym jest Efekt Pigmaliona w relacji sprzedażowej i w jaki sposób obniża sprzedaż;

Psychologia konfliktu – poziomy świadome i nieświadome konfliktu;

Sabotujące przekonania sprzedawców w procesie sprzedaży – czyli jak zmienić myślenie, by wspierać budowanie relacji z klientem wspierającej sprzedaż;

Gry psychologiczne stosowane przez klientów i jak z nimi sobie radzić;

Rodzaje gier i manipulacji stosowanych przez klientów – jak je rozpoznać i jak nie brać ich do siebie;

Jak konstruktywnie wychodzić z gier i powracać do procesu sprzedaży za pomocą metody klaryfikacji;

Psychologia emocji:

Jak radzić sobie z gniewem u drugiej strony i dlaczego uspokajanie to zły wybór;

Jak radzić sobie z własnymi emocjami, by odzyskać spokój oraz jasność umysłu i nie dać się sprowokować zachowując pełen profesjonalizm;

Czym jest asertywność i jak ją wzmocnić, by nie dać się zdominować;

Zaawansowane techniki komunikacji w procesie budowania relacji sprzedażowej i pracy z emocjami;

4 poziomy komunikatu w oparciu o model kwadratu komunikacyjnego Friedmanna Sch. von Thun'a;

Jak słowa działają na emocje – język dominacji vs język empatii w oparciu o model Nonviolent Communication;

Jak mówić, by budować relacje oparte na zaufaniu, współpracy i szacunku;

Kontraktowanie procesu spotkania wspierającego proces sprzedaży;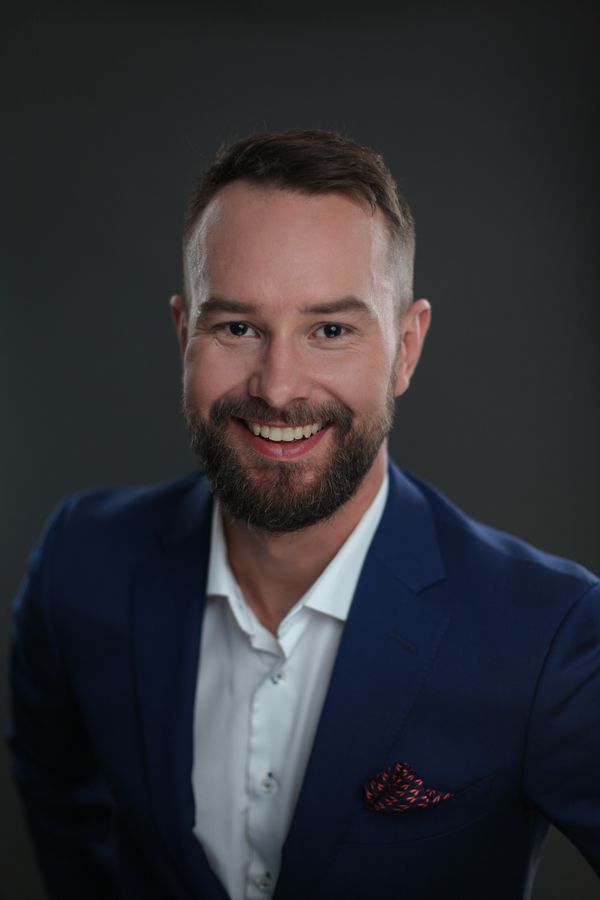 O prowadzącym
Łukasz Bieliński jest trenerem biznesu i sprzedaży, coachem i praktyk Nonviolent Communiation. Jest praktykiem sprzedaży – zdobył bogate doświadczenie w pracując 5 lat w branży finansowo-ubezpieczeniowej jako doradca finansowy w takich firmach jak PZU Życie oraz ING.
Ukończył ponad 1500 godzin szkoleniowych zdobywając różnorodną wiedzę i umiejętności z zakresu sprzedaży, Nonviolent Communication, NLP, wystąpień publicznych, głębokiej zmiany osobistej, pracy ze stresem, motywacją, coachingiem i wielu innych.
Posiada m.in. certyfikaty : Praktyka, Mastera i Zaawansowanego Mastera NLP największego na świecie instytutu Society of NLP Richarda Bandlera. Prowadził wiele szkoleń z technik sprzedaży i rozwoju osobistego w różnych instytucjach finansowych oraz firmach (PZU Życie, PTE PZU, ING, Efect, Black Red White, Philip Morris, Profital, Royal Dystrybucja, Team Connect, NIKON, PWN, Scotts).
Uczestniczy jako trener w projekcie - Futuro – fundacji, która propaguje rozwój osobisty wśród młodych ludzi. Obecnie w roli trenera spełnia się służąc innym - wiedzą, doświadczeniem oraz inspiracją.
Więcej o Łukaszu na jego stronie lukaszbielinski.pl i kanale YouTube.

Organizatorem szkolenia jest Witold Wiśniewski przy współpracy z Polish Business Link.
When & Where

London
Craven House
40-44 Uxbridge Road
W5 2BS London
United Kingdom


Wednesday, 25 April 2018 from 09:30 to 14:30 (BST)
Add to my calendar