Description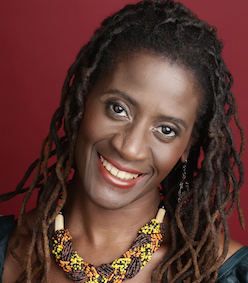 An exciting oppportunity to craft your poetry with KADIJA (GEORGE) SESAY, the award-winning co-editor of Filigree, a new anthology of contemporary Black British poetry. Under her sure hand you will create potential submissions for this new anthology, which will be published by Peepal Tree Press in Spring 2017.
You will be encouraged explore the idea, and respond in compelling ways to the idea of filigree - the barely present, that which suggests itself while lounging in the shadows; the idea of the fine, the unspoken essential, the intangible tangible. Through discussion and exercises, participants will be encouraged to see writing as a process, which requires the constant feeding of the creative imagination, as well as the acquisition of tools and techniques.
Kadija (George) Sesay is the founder/publisher of SABLE LitMag and SABLE LitFest. She is series editor for the Inscribe imprint. Her poetry collection, Irki [Peepal Tree Press, 2013] shortlisted for the Glenna Luschei Prize for African Poetry (2014). She is currently working on several other book projects including, her poetry collection, The Modern PanAfricanist's Journey for which she was awarded a research and development Grants from Arts Council England and an anthology of essays, 21 Februrary : Progress and Possibilities for a Pan Africanist Future.
'Filigree' will be published by under the Inscribe imprint, which focuses on anthologies of excting new work from Black writers nationally, and chapbooks by individual writers supported by our Inscribe writer development programme. Check out our previous ground-breaking poetry anthology, Red, (pictured below) edited by the premier poet Kwame Dawes, and our recent short story anthology, Closure (one of the Guardian's 'Books of 2015).
PLACES ARE LIMITED.