Description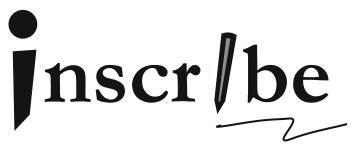 Metic = a foreigner or a resident alien whose allegiances are split between their homeland and the new country.
An engaging and provoking poetry workshop with NICK MAKOHA, winner of the Brunel University African Poetry Prize 2015. We will explore the Black Metic Experience of poets. We will investigate how writers in exile are differentiated from natives – as a writer in exile himself, he uses Metic to explain the phenomena experienced by black writers in the UK and the US. The process will include a talk, Q&A, workshop and interviews. The aim is to discover your unique Metic experience. Join us for a stimulating day to stretch and flex your poetry writing muscles. Watch Metic Promo
His debut collection is named for his Brunel prize-winning poem "Kingdom of Gravity", and is published by Peepal Tree Press.
"...the poems are framed between the contrary pulls of attachment and flight, exile and longing. At their heart is an unwavering curiosity about how people behave in extreme situations, and what this reveals about our common human capacities..."
http://www.peepaltreepress.com/books/kingdom-gravity
http://www.peepaltreepress.com/authors/nick-makoha
NICK MAKOHA is a Cave Canem Graduate Fellow who represented Uganda at Poetry Parnassus, part of the Cultural Olympiad held in London. A former Writer in Residence for Newham Libraries, his 1-man-Show My Father & Other Superheroes debuted to sold-out performances at 2013 London Literature Festival and is currently on tour. He has been a panelist at both the inaugural Being a Man Festival (Fatherhood: Past, Present & Future) and Women of the World Festival,(Bringing Up Boys). In 2005 award-winning publisher Flippedeye launched its pamphlet series with his debut The Lost Collection of an Invisible Man. He is featured in the anthology, Seven New Generation African Poets (Slapering Hol Press). He is the 2016 winner of the Toi Derricotte & Cornelius Eady Chapbook Prize for his manuscript Resurrection Man, to be published by Jai-Alai Books in spring 2017. He has poems that appear in the The Poetry Review, Rialto, The Triquarterly Review, Boston Review, Callaloo, and Wasafiri. Find him at www.nickmakoha.com
Questions? Email dorothea.inscribe@peepaltreepress.com