INSEAD Africa Business Conference: Harnessing the African Potential; From I...
Description
WHY ATTEND THE CONFERENCE

Visit www.inseadabc2018.com for more conference details, including panelists and the agenda.
LEARN
Africa offers a challenging but exciting opportunity for business today. Its 1.2 billion people hold plenty of promise and potential. During the conference, CEOs and senior executives with experience doing business in Africa at companies like Goldman Sachs, Helios Investment Partners, Danone, P&G, Societe Generale and award-winning start-ups will share their perspectives on Finance, Entrepreneurship, and Consumer Goods. Please visit www.inseadabc2018.com for further details about the event, including the schedule and speakers.
NETWORKING
The conference will offer you an opportunity to broaden your personal and professional network. Over 300 young and ambitious professionals with a passion for Africa will attend the conference alongside present-day industry leaders drawn from organizations with significant footprint on the continent.
RECRUITMENT
A curated list of sponsors, including some of the world-leading consulting companies and recruiters, have requested access to a CV book containing resumes of participants at the conference. This will provide an avenue to connect with the most exciting opportunities for career advancement.
The resumes will be collected via a separate process, and all attendees at the conference can have their resumes included in the CV book.
TICKETS
Book your spot at the conference up until October 9.
CORPORATE BOOKINGS AND BUNDLES
Please contact the INSEAD Africa Club (africa.club@insead.edu) for Corporate Bookings or Bundles.
Please note that refunds and ticket transfers are not offered. We are very sorry about that, but due to technical constraints as well as fairness concerns, we cannot make exceptions.
The INSEAD Africa Conference is organized in partnership with MEDEF International.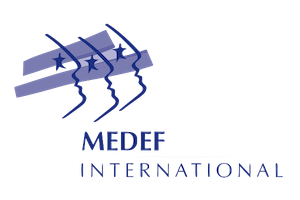 The INSEAD Africa Conference conference is sponsored by: