Description
This one-day stakeholder workshop will bring together key organisations from across the would-be insect supply chain to share information and network.
In 2016, the EU Commission released a white paper which found insect farming could provide a sustainable alternative source of protein for animal feed, while helping reduce the EU's reliance on protein imports. In 2017, the EU passed legislation allowing use of select insect meal in aquaculture feed. An extension of this allowance to poultry is expected in the next 12-18 months.
Insect farming, particularly of Black Soldier Fly (BSF), offers an intriguing and elegant circular economy opportunity to turn organic residues, including pre-consumer food waste, into feedstock for food systems. Around the world, companies are constructing and operating commercial-scale insect farming plants.
Scotland is well-placed to become a global leader in this emerging industry owing to the Scottish Government's circular economy objectives and food waste reduction target, and large aquaculture, agriculture and food and drink sectors.
This one-day stakeholder workshop will bring together key stakeholders from across the would-be supply chain to discuss information presented by Scottish and international experts and provide a preliminary networking opportunity.
Programme
Coffee and Registration, 08:30
Welcome, 09:00 – 09:10
Michael Lenaghan, Environmental Policy Advisor, Zero Waste Scotland
Part 1 - The Need for Alternative, Sustainable Protein
The Global Driver: the 'Protein Gap', 09:10 – 09:30
Dr Richard Newton, University of Stirling – Institute of Aquaculture
Dr William Clark, Zero Waste Scotland
Find out how growing global protein demands for both human and animal consumption is creating environmental pressures on land, habitat and climate, and raising serious concerns about the sustainability of future protein supply. Learn also what governments around the world are doing to address the so called 'Protein Gap'
Insect Farming – A Circular Economy Solution, 09:45 – 10:30
Dr. Elaine Fitches, Durham University/FERA
Learn how insect farming fits within a more circular economy and closes the loop on organic supply chains, and why governments and businesses around the world see it as a potential source of sustainable protein as well as other valuable by-products.
Q and A
Coffee, 10:30 – 10:50
Part 2 – Introduction to Insect Farming
Legislation and Regulation, 10:50 – 12:00
Christophe Derrien, Secretary General, IPIFF (International Platform of Insects for Food and Feed)
Ian Murdoch, Scottish Government Animal Health
Fiona Donaldson, Senior Policy Officer, Scottish Environmental Protection Agency
Jennifer Howie, Regulatory Policy Branch, Food Standards Scotland
Discover how legislation to enable and support insect farming has developed around the globe, and particularly within the EU, and where it is headed. We'll also learn about the legal and regulatory situation in the UK and Scotland.
Q and A
Lunch and Networking, 12:00 – 13:00
Part 3 - The Scottish Opportunity
Significant Protein Demand - Scottish Fish Farming Sector, 13:00 – 13:40
Dr Sam Houston, Knowledge Exchange Officer, Scottish Aquaculture Innovation Centre
Scotland's formidable fish farming sector, which includes the third largest salmon farming industry in the world, is a major protein importer. Find out more about the sector and where it is headed.
Meet the Ento-preneurs, 13:40 – 14:20
Betabugs, Entocycle, Entogreen, and Multibox
Short presentations from a diverse selection of small and medium sized businesses working and innovating in the insect farming sector.
Coffee and Networking, 14:20 – 14:40
Consistent Feedstock Supply – Scotland's Agriculture and Food and Drink Sectors, 14:40 – 16:00
Iain Clunie, Programme Manager - Food and Drink, Zero Waste Scotland (Scotland's food and drink sector opportunities)
Julian Bell, Senior Consultant and Team Leader, SRUC (conveying a sense of scale of Scottish agricultural opportunities)
Dr Steven Asiala, Senior Business Development Coordinator, The Industrial Biotechnology Innovation Centre (IBioIC) (bioresource mapping)
Allan Crooks, Programme Manager – Energy & Low Carbon Heat at Zero Waste Scotland
Scotland's large agricultural and food and drink sectors generate a significant and steady supply of organic feedstock. Meanwhile, existing industry generates abundant waste heat which may be utilised through co-location of new facilities
Q and A
Business Support and Finance, 16:00 – 16.20
Amanda Ingram, Bioeconomy Project Manager at Zero Waste Scotland
Allison MacPherson, Sustainability Specialist at Scottish Enterprise
Caroline MacLellan, Senior Innovation Manager at Highlands and Islands Enterprise
Find out about the wide range of business and environmental funding and support available in Scotland.
Practitioner Presentation 16:20 – 16:50
Bon Tjeenk Willink, Protix
Hear from an insect farming company about their journey and business, and the future they see for the sector.
Closing Remarks, 16:50 – 17:00
Michael Lenaghan, Zero Waste Scotland
Delivered in partnership with: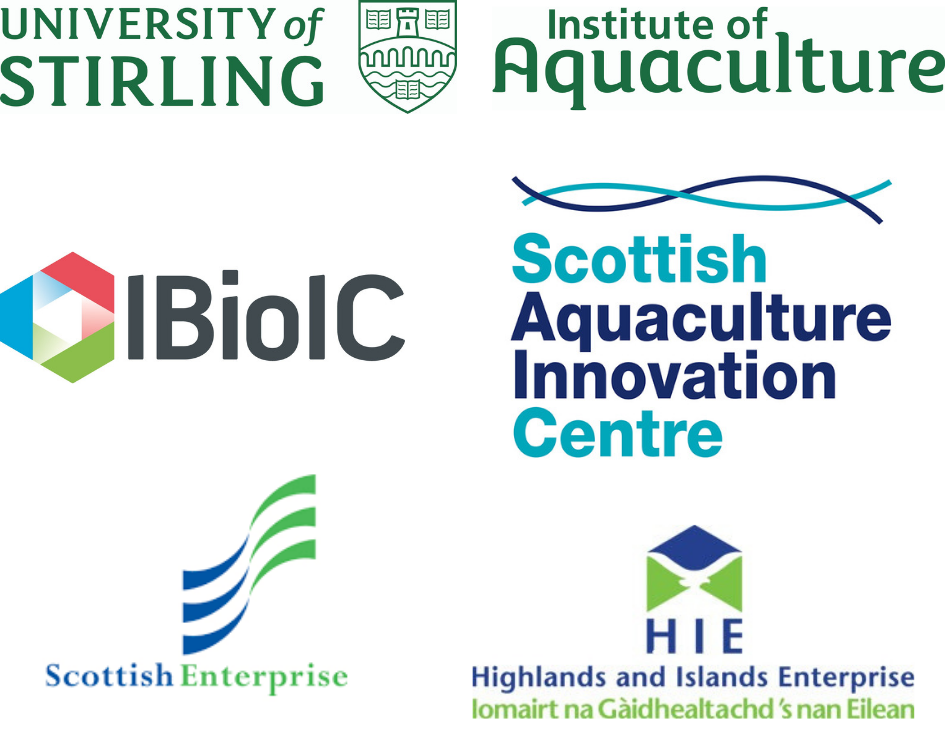 Attendees confirmed include: