Inside the greatest intelligence operation of WWII
About this event
A Virtual Talk by Dr. Helen Fry
During WW2, British intelligence engaged in a remarkable exercise in espionage: bugging the conversations of high-value German prisoners-of-war at stately houses in the UK.
Prisoners were housed in luxurious conditions at Trent Park in north London - that would hold Hitler's captured generals - at Latimer House and Wilton Park in Buckinghamshire. Lulled into a false sense of security - and becoming unguarded in their conversations - they gave away Hitler's most closely guarded secrets, including the V1 ('doodlebug'), V2 and atomic bomb programme as these houses were bugged.
For more than 60 years the "secret listeners" - German-Jewish émigrés who had fled Hitler - never spoke about their work, not even to their families. They died, little knowing that they, working in cooperation with the codebreakers of Bletchley Park, had shortened the war. Having worked through the declassified files, historian Dr. Helen Fry sheds light on one of the greatest deceptions of WWII.
Join Helen online on May 25 for a journey inside this riveting story, the subject of her best-selling book The Walls Have Ears: The Greatest Intelligence Operation of WWII. Helen has written and edited more than 25 books, primarily on the Second World War with particular reference to the 10,000 Germans who fought for Britain, British intelligence and espionage and WWII. Helen has appeared in numerous TV documentaries, and is ambassador for the Museum of Military Intelligence and president of the Friends of the National Archives.
Image of Helen Fry: photographer: Greg Morrison.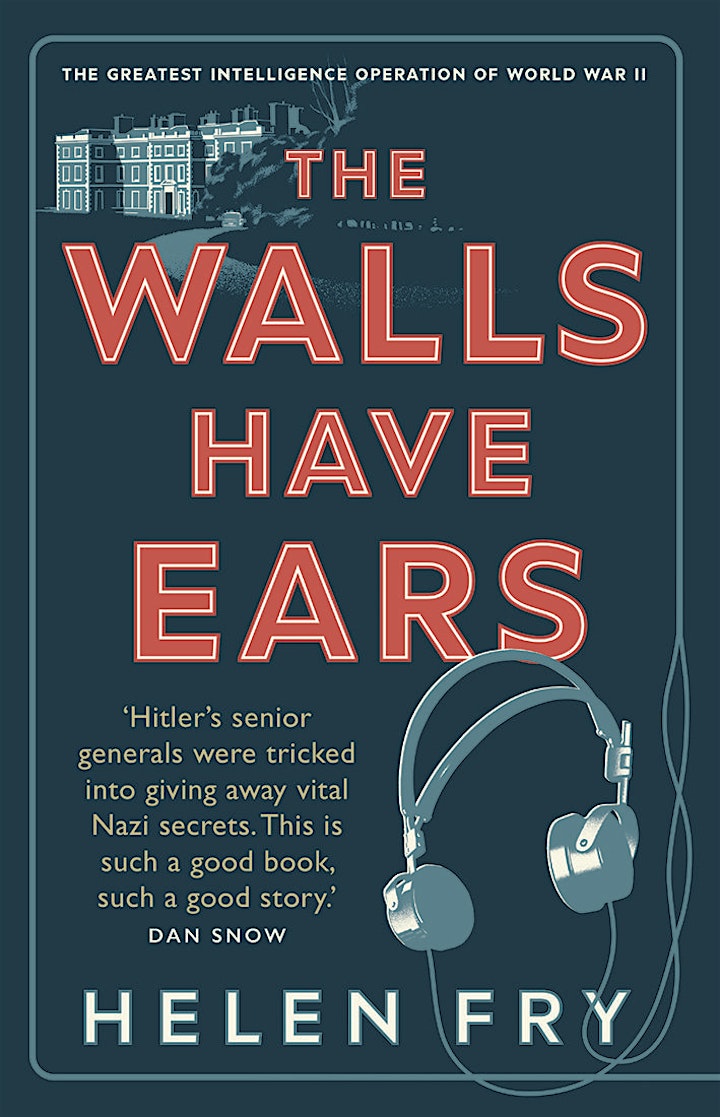 Organiser of Inside the greatest intelligence operation of WWII
The National Museum of Computing (TNMOC) is home to the world's largest collection of working historic computers.
Follow the development of computing: from the Turing-Welchman Bombe and Colossus of the 1940s through the large systems and mainframes of the 1950s, 60s and 70s, to the rise of personal computing and the rise of mobile computing and the internet.
Recognised as one of England's top 100 'irreplaceable places', we welcome corporate and group visits, schools and individuals from all over the world.
We are normally open Tuesday to Friday 12:00 -17:00, Saturday & Sunday 10:30 – 17:00. Please check tickets for actual opening days and times.
TNMOC operates independently of Bletchley Park Trust, although we are located on the Bletchley Park Estate.
To visit us, go through the main Bletchley Park entrance, through the barrier, walk or drive bearing left beyond the main car parks, to our separate entrance located at the top of the Park.
Visit their website here for more information.https://www.tnmoc.org/