Description
The demand for ethical and sustainable fashion is growing in Britain. However, long standing ethical fashion labels remain invisible to the growing consumer demand, whilst enthusiastic newcomers disappear as soon as they arrive on the market.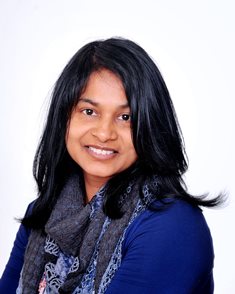 Disni Jayasuriya is a fashion lover with a concern for people and the planet. Having worked in market research for the last 15 years for firms including NOP, Research International, TNS and Ipsos MORI, Disni decided to set up a market research agency specifically for the ethical fashion industry. Her mission is to provide data that will enable ethical suppliers to find and keep customers looking for fashion that is produced in a sustainable manner. Disni's research shows that consumers want more clarity around the issue of ethics in the fashion industry, what qualifies a supplier as 'ethical' and how suppliers are measuring up to their commitments.
Understanding the current demand is the KEY to reaching new customers and developing customer loyalty. The ethical fashion consumer monitor interviews 2000 consumers in GB and reports on the dos and don'ts to the ethical supplier wanting to grow in this market. Whether you are a fashion designer, buyer or supplier, you will find useable insights to produce results from this seminar.
"Excellent - Disni is very informative and friendly."
"Broad information and research findings."
---
Please note: Cancellations via Eventbrite may be made up to 9am on the day of the seminar.
As we do not admit latecomers, or allow refunds to those who are late, please allow extra time to locate the City Business Library, if this is your first visit.