Insights from the Culture Box Study, Covid-19 Rapid Response Dementia Study
A School of Media & Communications 'Dialogues' & Wellbeing Research Hub Event
About this event
The arts, care homes and remote interactions during the Covid-19 pandemic: Insights from the Culture Box study
What is this event?
This event will be a brief (15 minute) presentation about the Culture Box study – a UK Research Innovation (UKRI) Covid-19 rapid response funded project, given by Hannah Zeilig, Senior Research Fellow at LCF and Co-investigator on the project, and her research partners, followed by Q&A session with the audience. The event will be chaired by Dr Michèle Danjoux, Research Lead for the School of Media and Communications at London College of Fashion, UAL.
What will be discussed?
We will discuss the background to the Culture Box study, the reasons that we are focusing on people from BAME backgrounds with dementia, the methodology underpinning the research and some of our insights about working remotely with care home staff and residents and with each other. Please see below for the abstract.
ABSTRACT
The Culture Box project focuses on engaging with older people with dementia, particularly those from Black and Asian communities who are living in care homes during the current pandemic and afterwards. This engagement is vitally important in the current context of long-term COVID-19 (CV-19) lockdown and restrictions and the disproportionately negative impact on those from Black and Asian communities. This study therefore addresses two urgent challenges. Firstly, providing CV-19 information for those with cognitive impairment, specifically people with dementia in care homes. Secondly, alleviating social isolation and loneliness in care homes by providing creative activities that support wellbeing for people with dementia from diverse communities, especially, in the context of long-term pandemic lockdown and restrictions. In this research, the views and experiences of care home residents with dementia is central. In addition, we will focus on the views and experiences of care home staff, a group who are also often overlooked in research. We are collaborating with 40 care homes in England.
Participatory Action Research (PAR) is being used to assess the process and impact of the project. PAR uses a cyclical model that includes 4 phases: Planning, Action, Evaluation and Reflection. The methods are primarily qualitative however some quantitative data will also be collected and analysed. Central to the methodology and ethos of Culture Box has been co-design processes. Due to the ongoing pandemic and restrictions, co-design has been defined by the need to use remote methods. We will discuss how the Culture Box team have come to understand and operationalise co-design in care homes as a remote phenomenon, in the context of constantly evolving guidance regarding the pandemic.
In this presentation, we will outline the possibilities, contradictions and compromises involved with co-design when this is a remotely negotiated process. Indeed, the challenges of doing research without face to face meetings, interviews or consent processes have determined the structure, form and content of this project and have led to novel ways of working.
For further information visit: www.cultureboxstudy.org
Speakers
Julian West (Royal Academy of Music, Head of Open Academy)
Professor Victoria Tischler (University of Exeter)
Dr Mary O'Malley (University of West London)
Dr Hannah Zeilig (London College of Fashion, Senior Research Fellow)
Chaired by Dr Michèle Danjoux (London College of Fashion)
About the organiser, Dr Hannah Zeilig
Dr Hannah Zeilig (pictured below) is a Senior Research Fellow at the London College of Fashion (University of the Arts London) and an Associate Fellow at University of East Anglia.
Hannah is a social gerontologist with a background in literature and theatre. Hannah has written about the role and value of the arts for people with dementia and the complicated ways in which our culture represents 'dementia'. She collaborates with a range of colleagues from clinicians to scientists and artists and has investigated the possibilities of artistic co-creativity with people with dementia.
Hannah is co-investigator on the UKRI funded Culture Box project (2020 – 2021).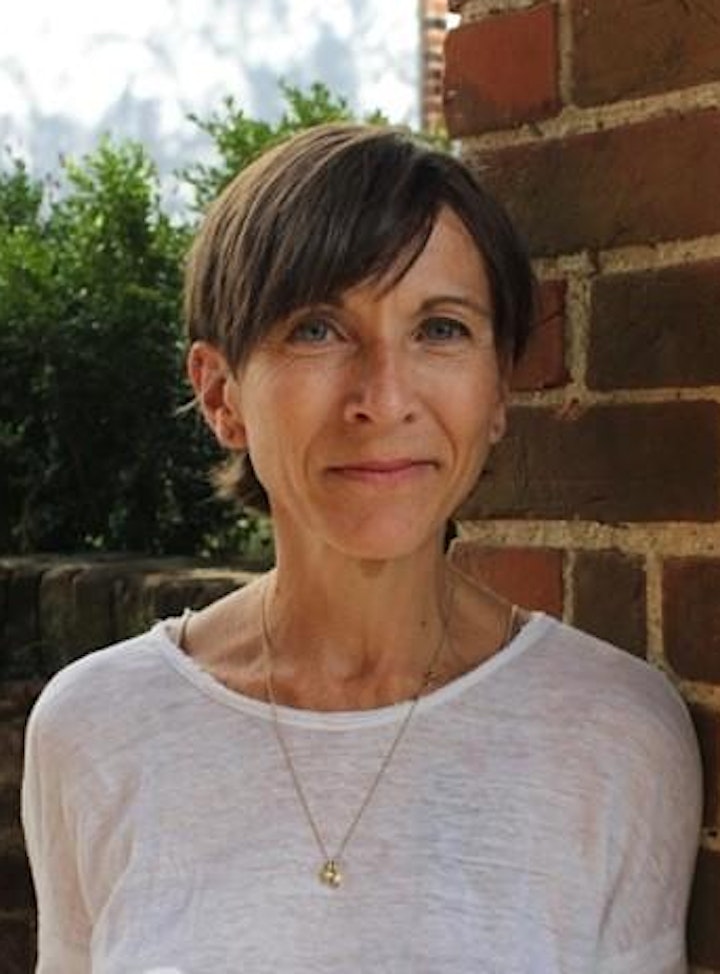 Further Information
https://www.arts.ac.uk/research/ual-staff-researchers/hannah-zeilig
http://markmaking.arts.ac.uk/aims-objectives/
https://www.cultureboxstudy.org/
Organiser of Insights from the Culture Box Study, Covid-19 Rapid Response Dementia Study