Part Beach of Dreams and T100 (Thurrock), Inspiral joins Kinetika Director Ali Pretty on the fifteen mile walk from Benfleet to Mucking.
About this event
Collective Mucking Walk
A Mucking Walk on 26 July - Meeting at Benfleet Station
As part of Beach of Dreams and T100 (Thurrock), InspiralLondon collective leads a day of the epic 500 mile walk. We will be joining Kinetika's Director Ali Pretty on the fifteen mile walk from Benfleet Station to Mucking Flats arriving at Thameside Discovery Centre Nature Reserve. Inspiral Artists and locals will carry the 15 handmade pennants made by Kinetika - representing the 15 miles of this watery trail. The walk will include short interventions and talks from invited associate artists, and other guests including: Jane Trowell (Platform); artist Ben Coode-Adams - creator of the Fobbing Arch; JD Swann Inspiral's resident orniphilosopher; John Churchill (Walking, Artist, Research); and other local experts tbc.
Beach of Dreams 500 miles, 500 people, 500 Dreams, 500 Silks, InspiralLondon Collective Walking on Day 29 (Mile 420-435). Starting from Benfleet Station and running out, up the tidal Creek north of Canvey Island, we pass across marsh, landfill and railway - a low-lying landscape created and shaped by water - now undergoing seemingly irreversible change with the building of London Gateway Port.
Day 29 of the epic journey is led by walk guide Keith Turpin and Ali Pretty. Stopping at locations along the way, to discuss aspects of this manmade environment overlaying the marshy Thames Delta. From the rise at Pitsea and on the crest of the village of Fobbing, revisit the land of the Peasant's Revolt, slow resistence, and an Estuary land, teeming with the bio-diversity of a watery commons. Something is oozing up from beneath our feet... and among the land fill.
Duration approx: 6.5 hours + picnic 1 hour
Start: 9 am sharp from the Main Exit of Benfleet Train Station and Finish at 4pm (relay transport or taxi to trains from Stanford-le-Hope c.5pm)
15 miles across some uneven territory, with a half way stop at Pitsea for those joining for afternoon or those whow only walk the morning stretch.
Dress accordingly and bring a packed lunch with plenty of water (at least 2 litres).
This walk is a collaborative walking art project as part of Hydracity 2021. This project brings artists and the public together to investigate London's watery network, the interlocking ideas & currents that flow in/out the Thames. We focus on collective co-creation through on the ground mapping, ecology, the environment and placemaking; creating a network of alternative histories for our watery commons that invite audiences to collaborate in re-imagining the city as a fluid ecosystem, by exploring: other narratives for places, people, landscape within Thames Valley; novel ways to experience together and understand the city's waterways; complex ecosystems of cohabiting; our own body as watery ecosystem within wider watery commons – in the merging of solidity and fluidity; water as a regenerative resource for shifting times.
Join the adventure.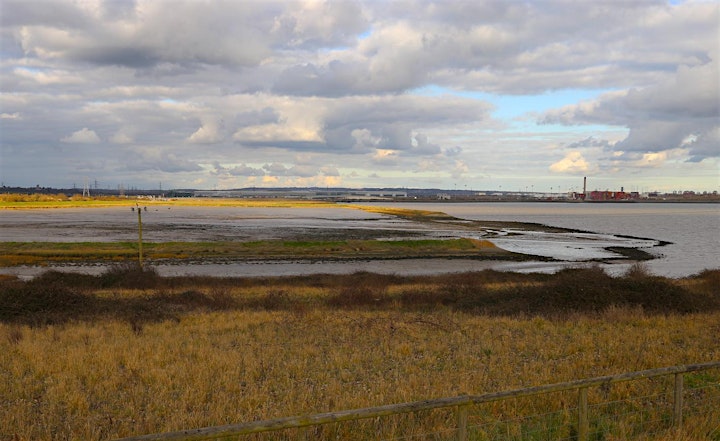 Organizer of Inspiral Collective Mucking Walk
InspiralLondon is an ambitious artist-led project, working collectively,  creating a new walk trail spiraling out through London, from Kings Cross to Gravesend. The 300-mile pathway is divided into 36 easily accessible walk segments, allowing the public to experience the city as one vast art space in which to re-imagine the built and natural environment.

Expanding on the potential of walking as art, we use a variety of artistic practices and artistic interventions to offer an alternative platform that provides accessible and pleasurable ways to delve into under-explored and forgotten parts of the metropole. 
You can view the trail on our website and use the online maps to walk the trail.https://inspirallondon.com/
We have been generously supported by Arts Council England Grants for the Arts and the Kent Arts Investment Fund (KCC). Other partners include Metropolitan Trails, Gravesham Arts, LV21, Gravesend Libraries, BAG, soundcamp, counterproductions, and CGP London.