Inspirational Leadership, Impact & Resilience
About this Event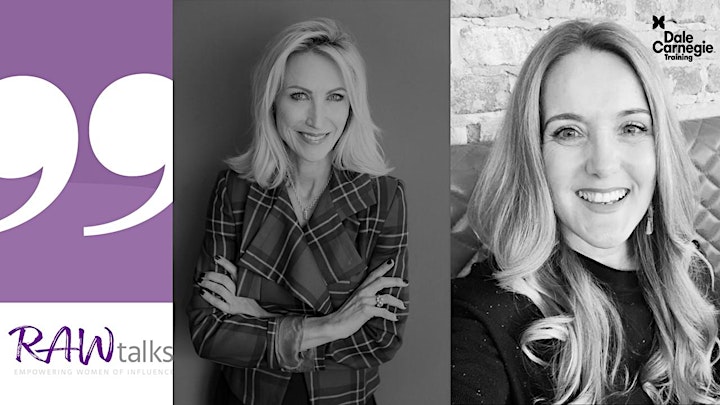 Is your female talent smashing their potential?
Perhaps you are a woman in business yourself looking to unlock your own potential and become more influential.
As women, we are less likely to take risks with our career. As a result, over time, we end up missing out on major opportunities that are deserving of our capabilities and experience. The question is, how do you raise your profile to become more visible, to be heard and to have greater impact?
Join us for this powerful and inspirational 120-minutes preview, when you and leading experts in this field will explore how, if we are going to solve the gender pay gap, we can first solve the gender confidence gap…and solve the gender 'say' gap.
As women, we need to speak up and communicate with greater impact if we are going to get ahead in our careers and in our business.
Women make great leaders and the world needs more of what women have to bring because, as research tells us, when more women come and sit at the table, better decisions are made. This is good for business, good for society, and after all…
'A rising tide raises all ships'
We will discuss how you, as a woman in business, can have a more visible impact in the work environment, demonstrating what can be done to make significant progress in your career or business.
Designed also as a necessary conversation starting point for leaders of organisations who are determined to retain their top female talent, we will look at the many obstacle's women face in the workplace and how to overcome them. Key takeaways from this session include:
Gaining valuable insights, tips and techniques to kick-start your next steps.
Tapping into your personal power and the inspirational leader in you.
Understanding how to enhance your ability to influence and 'make what you say matter because what you say matters'.
Enlightened solutions for those leaders committed to a progressive gender diversity agenda and to addressing the war on talent.
This is also an opportunity for guests to experience Dale Carnegie's approach to training, learn more about the Women in Business programme, and identify how this solution can be of personal and professional benefit to both individuals and the organisation at large.
What our clients have said about the Women in Business Programme
"I look much more natural and you can see the change in confidence, I am more authoritative and I can take these skills to become a more effective leader to manage my team."
Maya Bhatiani | Senior Associate, Laurus Law
"I wanted to raise my game, take it to the next level and increase my confidence in front of a male dominated environment. The programme helped me becomes a more powerful communicator"
Suzanne Harvey | Head of Counterparty Oversight, Schroders
If you would like further information about or would like to book the Women in Business Programme in the Thames Valley, contact: tamsin@raw-talks.com
tel: +44(0)7810202491