Description
Come and join us for a fun and informative day, starting with a fascinating tour around the linseed farm. From growing to the final product, Durwin will demonstrate the whole process and then talk about the benefits of Linseed oil.
You will also hear from two inspirational people, Pete Cohen and Suzann Clements - see below.
Pete Cohen
'The magnificent journey to health, happiness and wellbeing'. Pete is an inspiring life coach and an expert at supporting people through challenging times.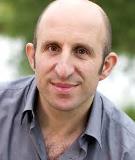 Suzan Clements - Author of Magical Healing Beliefs and breast cancer survivor
Following her diagnosis, Suzan followed the Budwig nutritional programme but soon discovered that healing from cancer involved much more than nutrition. Almost 6 years on she is healthier than she has ever been and possibly a lot wiser. She has gently nurtured her body, mind and spirit back to health. Suzan will share her personal story.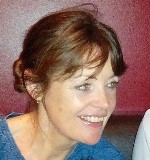 Durwin Banks 'From Seed to Oil'
Join Durwin on a trip around the farm followed by a demonstration of turning seed to oil. Durwin grows linseed/flax in all its forms and supplies direct to individuals across the country. It's hard to imagine a more fundamental building block for life.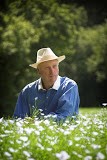 We would love to welcome you and why not ask your friends, carers and family to join you. There is an option to buy a group ticket.
Cancer is a very serious and individual disease. Users must consult with experts in their appropriate medical field before taking up any form of treatment. The information above is not intended or implied to be a substitute for professional medical advice nor is it intended to be for medical diagnosis or treatment