Description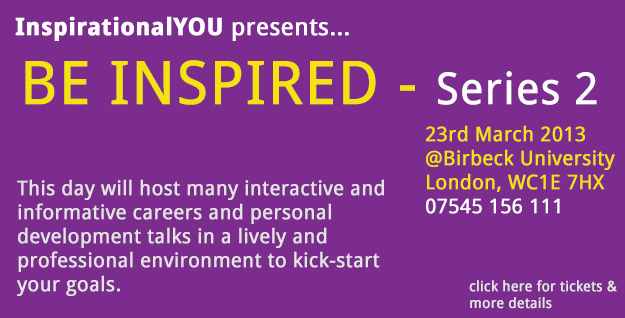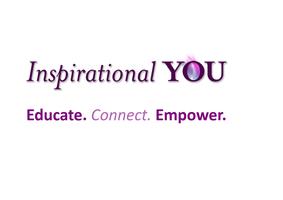 Birkbeck, University of London (Torrington House)
12pm – 7pm
Inspirational YOU returns to the prestigious Birkbeck, University London as part of their Be Inspired series of talks and workshops.

This day will host interactive and informative careers and personal development talks in a lively and professional environment to inspire and empower you.
This is an exciting opportunity to meet some of Britain's most influential leaders and entrepreneurs.
Speakers include
Courtenay Griffiths QC - 25 Bedford Row Chambers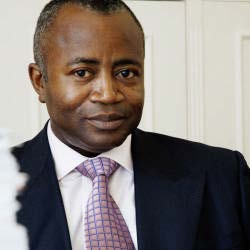 Courtenay Griffiths QC has been involved in some of the most high-profile and notable cases of the past two decades. He has a wide-ranging practice in domestic and International Criminal Law and is widely regarded as one of the most outstanding jury advocates of his generation.
Amardeep Sohal - Member at Advisory Council I-Pro-Bono / IPCC Commissioner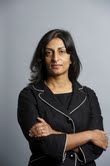 Amerdeep is a Commissioner of the Independent Police Complaints Commission and a Judge of the First Tier Tribunal (Immigration and Asylum Chamber) Tribunal.
Andy Woodfield Partner at PwC and Head of GLee Network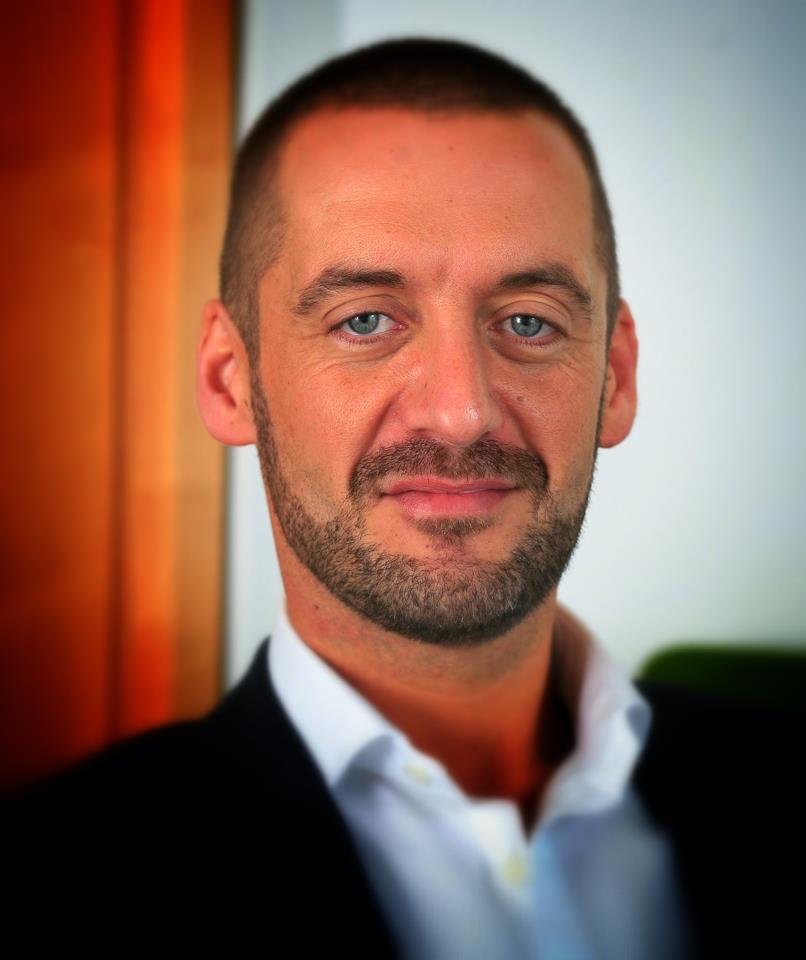 Andy is a PwC Partner and sponsor for GLEE@PwC - an inclusive business network for Gays, Lesbians and Everyone Else.
Joseph Harker Asst Editor at The Guardian, Comment Editor
Joseph Harker is an editor and columnist on the Guardian's comment section.
 He also coordinates the diversity and inclusion strategy for the paper's editorial department. 

He is a former managing editor of the Guardian's features department.
Jonathan Deverill Partner at DMH Stallard Law firm

Jonathan Deverill joined DMH Stallard in 2011 as a partner in the London Corporate Group and has more than 15 years experience in corporate law.
He spent the first nine years of his career at Slaughter and May and was made a partner by Barlow Lyde & Gilbert in 2004, before moving to the London office of Stikeman Elliott as a principal in 2007.
Jonathan read Law at Downing College, Cambridge.
Miranda Brawn Legal Counsel at Citi Bank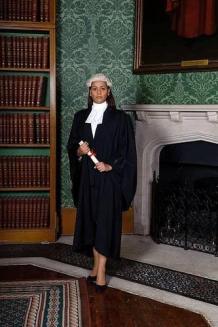 Miranda has been an investment banker and stockbroker since 1998, working for the top tier investment banks such as Goldman Sachs, JPMorgan Chase, UBS, HSBC and Deutsche Bank.
She has degrees in Law and Business where she holds a MBA degree. She is a qualified Barrister and was Called to the Bar at the Honourable Society of Lincoln's Inn.
Anne Alexander Political Producer at ITV Daybreak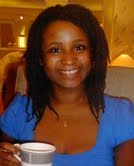 Dale Simon CBE Director of Equality & Diversity at the Crown Prosecution Service

Abigail Blackburn Journalist at Hearst Magazine and former Editor of Now Magazine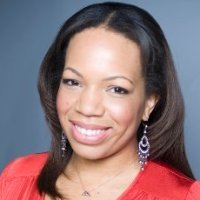 Abigail Blackburn is currently a senior contributing editor for Hearst Magazines, working across print and digital development projects. She has worked in mainstream women's publishing for more than 16 years, in roles including Editor of Now magazine, Deputy Editor of Cosmopolitan (Aust) and Deputy Editor of Woman. She has also held editorial positions on The Daily Mail's Femail, New Woman, TV Week and Cosmopolitan UK.

Garry Green Barrister from Tooks Chambers
Hannah Foxley


Women's financial expert. Divorce finance specialist. Guiding women step by step with coaching & financial planning. Making finance simple. Speaker. Author.
Workshops and talks include:
Social media for business and personal branding

Leading women - Never give up

Leading men - A winning mindset

Get YOU ahead in Law

The business of fashion

Fashion show

Young and winning

The power of meditation
Inspirational YOU is a London based social enterprise, which organises empowering events to help you get ahead. Each event is designed for those who want to acquire new skills, network and progress.

Birkbeck is noted as a vibrant centre of academic excellence and is London's only specialist provider of evening and weekend higher education.
Book to attend up to 3 talks / workshops.
Please check the times that they take place.
Schools, colleges and youth clubs can book group tickets.
Info: bookings@inspirationalyou.co.uk
07545 156 111 | Twitter.com/inspirational_u
FREE tickets for Birkbeck students (Please email to secure your ticket).
Tickets: http://iybeinspired2.eventbrite.com
Organizer of Inspirational YOU - Be Inspired - Series II
Aims of Inspirational YOU
Educate - Educating starts ups and those in career transition to reach their potential

Connect - Connecting and learning from senior leaders

Empower - Empowering you to achieve your goals
We do this via enterprise and professional development talks, masterclasses and coaching.
Info@inspirationalyou.co.uk
Twitter @inspirational_u @iy_youth
Instagram @inspirational_u