Description
Inspirational YOU, Hexagon Housing Association, ABCLife, Impact 10, TNG and Lewisham Homes presents
An evening to empower and inspire Students, Graduates and entrepreneurs.

Tuesday 9th June 2015

Doors: 6.00pm
6.30pm – 8.30pm
Host
Ashley Chin - Actor, Screenwriter, Artist and Designer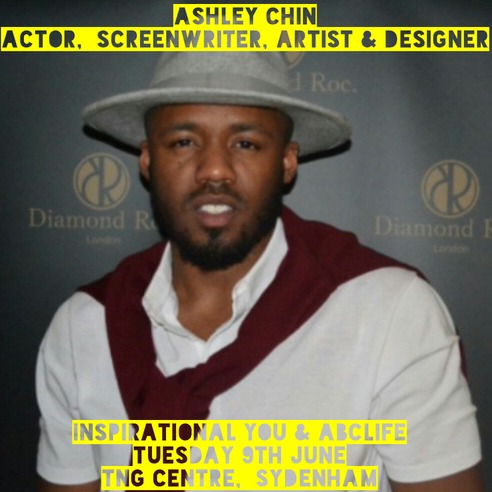 In 1999, Chin began his acting career in the BBC film Storm Damage directed by Lennie James. He then made his theatre debut as the role of Young Mal in Roy Williams' Lift Off at the Royal Court Theatre. In 2007, he played Razer in Bola Agbaje's Laurence Olivier award-winning play Gone Too Far!– a role which he subsequently reprised in 2008. He also played the role of Carl Wilkins in Roy Williams' There's Only One Wayne Matthews at the Polka Theatre. In August 2007, he played the role of Seales in BBC Radio 4's radio adaptation of E. R. Braithwaite's novel To Sir, With Love.
Chin's television credits include The Bill, HolbyBlue, The Fixer, Law & Order: UK and Waking the Dead, Silent Witness and Casualty. On film he has played supporting roles in Cherry Tree Lane and Anuvahood, and also a cameo in Sket. He was also selected as the 2010 Trailblazer at the Edinburgh International Film Festival for the role of Asad in Cherry Tree Lane. In 2011, Chin co-wroteand starred in Victim with Michael Maris.
On 22 June 2012, the film was released in UK cinemas. In April 2012, Chin co-starred in The Boxer, a seven minute short film, alongside Paul Barber. From October to December 2012, he played the role of Escalante in Frank McGuinness's Damned By Despair (English translated version of Tirso de Molina's 1625 play El Condenado por Desconfiado) at the Royal National Theatre.
In October and November 2012, he was involved in filming of Destiny Ekaragha's adaptation of Bola Agbaje's play Gone Too Far. In 2013, Chin he played a supporting roles in Fedz and Starred Up. From May to August 2013, he played the role of Mercutio in a National Theatre production of William Shakespeare's Romeo and Juliet in Ben Power's version for young audiences.
Garry Green - South London Barrister and youth mentor
Garry's strong sense of social justice and ties to local marginalised communities remain a constant despite his busy practice. Amongst some local groups he is known as the community lawyer". He works voluntarily for an array of grass root organisations and is particularly passionate about the welfare of young people.
Garry specialises in criminal defence and has a reputation both for being a committed and brilliant advocate who is robust in the defence of his clients and fearless in ensuring they receive a fair trial.

He is routinely instructed in heavy-weight crime often involving multiple defendants. He enjoys the rigours of extended legal arguments and is genuinely considered to be an "all rounder". He has excellent judgement and develops his clients' cases with tactical precision and insightful understanding of juries. His closing speeches are a work of art, thoughtful, sensitively themed and measured in their delivery. His abilities have also resulted in him routinely being instructed as junior in a number of high profile homicide cases at the Central Criminal Court.

Garry is a very personable barrister who has a very relaxed and non-judgemental style. His approachable manner puts clients of all backgrounds, whether publicly funded or private, at ease this develops excellent rapport which wins the trust and confidence of his lay and professional clients.
Speakers (Click on names to see bio's)
Gemma Miller - Owner of Girl Like Me London boutique (recently featured on Channel 4's Mary Portas: Secret Shopper)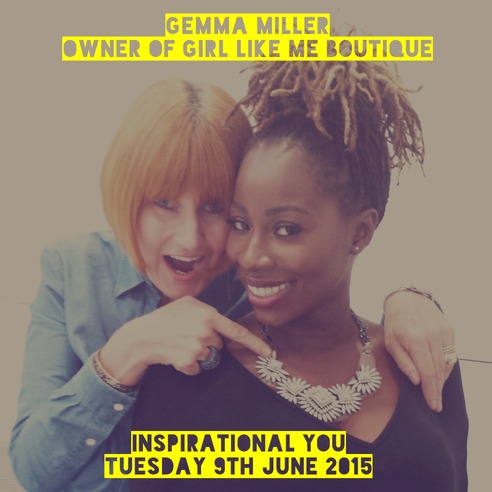 Genelle Aldred - Journalist, TV presenter, Author, Public speaker, Host and Business woman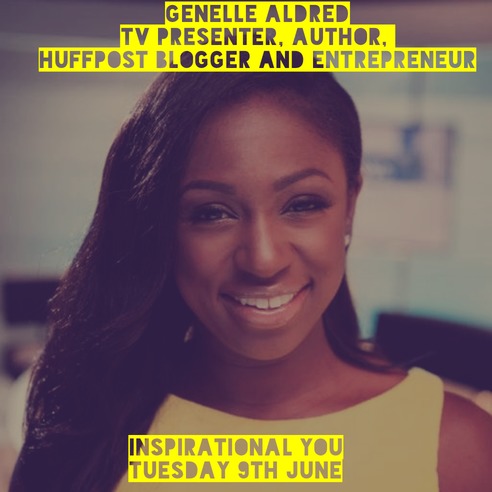 Myx Quest - Record Producer, Owner / Founder of Qirv Ventures & Property Developer (London / Ghana)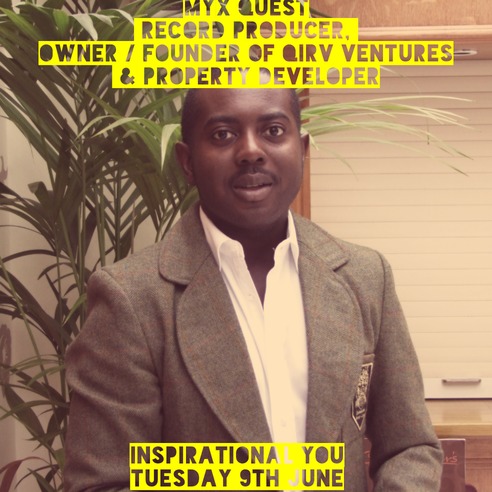 Karen Tippett-Lehane - Travel, Beauty, Luxury and lifestyle PR Consultant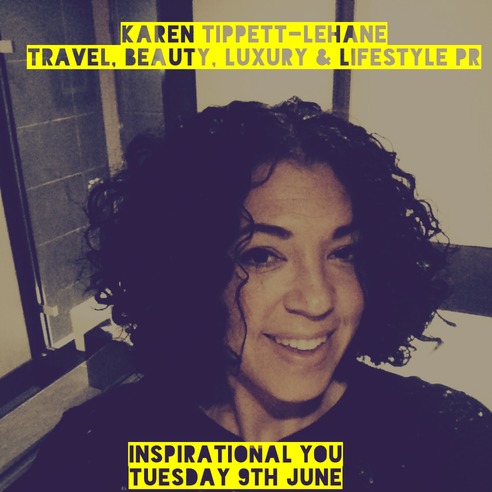 Mercedes F. Benson - Blogger, Presenter and Entertainment and Influencer Marketing at a multinational sports corporation (over 10k followers on Instagram)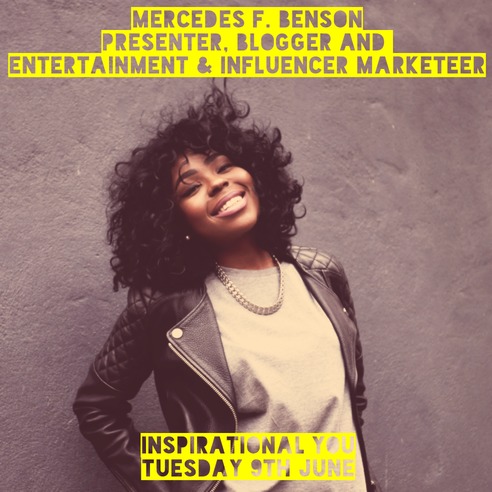 Nikita Okyere - Celebrity Barber / Stylist (Over 11k followers on Instagram)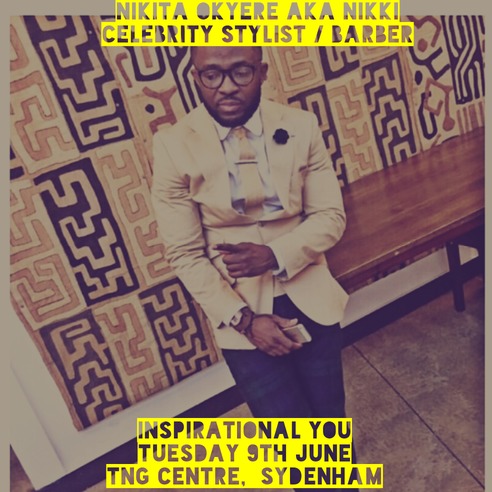 This evening will include a panel discussion on:
Start and grow your business

Changing your career

How to pitch or impress a potential employer

Self belief

The art of networking

Goal setting

Making industry contacts

The importance of balance
Book your ticket today – Entry includes:
Refreshments

1 day pass to use the Impact Hub (Co-Working space) in Brixton

Automatic membership to the Inspirational YOU Network (IYN)
6.00 – 6.30 Guests seated for discussion
6.30 - 8.00 Welcome, intro and panel discussion
8.00 – 8.30 Q & A
8.30 – 8.45 Close and depart

TNG, 111 Wells Park Road, Sydenham, SE26
Nearest mainline station: Sydenham
Supported by Lewisham Homes and Hexagon Housing Association
http://www.inspirationalyou.co.uk
07545 156 111 | info@inspirationalyou.co.uk
@inspirational_u
Book today – Limited Spaces
http://inspiringlewisham.eventbrite.co.uk
Everyone welcome
Organiser of Inspirational YOU - Careers, Enterprise and networking evening
Aims of Inspirational YOU
Educate - Educating starts ups and those in career transition to reach their potential

Connect - Connecting and learning from senior leaders

Empower - Empowering you to achieve your goals
We do this via enterprise and professional development talks, masterclasses and coaching.
Info@inspirationalyou.co.uk
Twitter @inspirational_u @iy_youth
Instagram @inspirational_u