Inspire Breakfast - Managing Client/Agency Relationships Effectively
Description
How to manage client and agency relationships effectively
with Alexandra Lichtenfeld, founder of Client Matters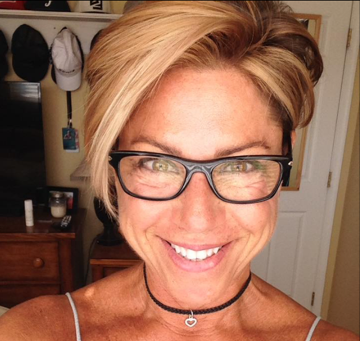 How well do you know your client or agency contact? Are you prepared to ask difficult questions to find out? In this Inspire coaching breakfast you'll learn how to tackle difficult conversations through client/agency audits, business mentoring, and have a chance to discuss any relationship issues you might be facing.
How would you rate the quality of the relationship between your business and your clients or agencies? Do you really know, or are you assuming that with no negative feedback landing in your mail box or on your desk, everything is just fine – the clients/agencies are happy, your employees are happy, the relationship is strong and they will be signing on the dotted line again next year, hopefully with more business?
The relationship between any business and its clients/agencies is based on a hard-headed, carefully constructed commercial arrangement to achieve agreed specific and measurable results. But the fact is that day to day, week to week, it comes right down to the working relationship between two or more key players from each side – human relationships that can become fragile and difficult for lots of reasons, from a genuine misunderstanding or a missed email to a 'bad day at the office'. And the chances are that you will be the last to know when things are going wrong.
Alexandra Lichtenfeld has spent 30 years in sponsorship, marketing, business development and client services, with 15 years working for Cellnet/BTCellnet and O2. Her role as director of a leading new business development agency and then as managing director at Teeming has given her a unique insight into how and why client relationships can decline because of a breakdown in essential day to day communications. She firmly believes that client relationship building is at the heart of business development and planning – not just around organic growth but also through valuable referrals. She is also a strong advocate for internal relationship building and believes in a very direct approach to this via mentoring senior executives to help them achieve their goals. In doing so, senior executives will gain the language necessary to enhance internal relationships within their specific teams which will ultimately help the business to grow.

What can you expect to take away?

No nonsense, direct advice on developing and building client / agency relationships

How to gain insight into areas where you are performing well and areas that need greater attention

How to deal with awkward and difficult conversations or delicate matters both internally and externally
---
Please note: We are now charging 20% VAT on every order, included in the ticket price. 100% of ticket sales go towards the Marketing Academy Foundation.
We have a maximum of 5 tickets per company policy. The Inspire Breakfast Series is proudly sponsored by Mr President