Description
Inspire Business Breakfast
Cumberwell Golf Park, Bradford on Avon
Networking over a delicious breakfast at the lovely Cumberwell Park, plus a brilliant speaker discussing interesting and relevant topics. What more could you ask for?!
Speaker: Michelle Donelan -
MP for Chippenham
Michelle Donelan, MP for Chippenham, will be joining us to talk about her plans for the area and also to answer questions on the national political picture. Take this opportunity to hear what Michelle has to say and come with your questions too.
"I have served as your Member of Parliament for the Chippenham constituency which covers Chippenham, Corsham, Bradford on Avon, Melksham and the surrounding villages since May 2015.
I have lived in Chippenham for a number of years, after previously working overseas and in London laterally as an International Marketing Manager. We have too many career politicians and too many political families stuck in the Westminster bubble. I want to challenge that, shake up the system and get stuck in to get things done - instead of just talking about them.
I come from a small-business background and have campaigned in Parliament to stress the voice of business owners and their vital role in our local economies. They are our job creators and I will always stand up for them."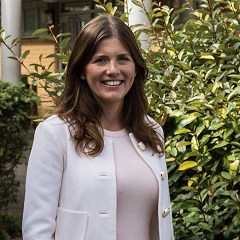 Members, do you have what it takes to speak at one of our events? Get in contact with us at team@inspirebiz.co.uk