Description
Inspire Business Breakfast
Cumberwell Golf Park, Bradford on Avon
Network over a delicious breakfast at the lovely Cumberwell Park with an inspiring speaker talking about her company's growth journey.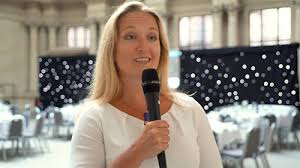 Speaker - Charlotte Marshall-Reynolds, TravelBee
TravelBee is one of Wiltshire's great success stories and one of our Elite Clients. Charlotte will be telling us about the thrills and spills of her impressive growth journey, from her original vision through to what Travelbee has become today as the UK's most comprehensive Arctic Travel specialists helping thousands of people find their perfect Arctic holiday. Inspire has been proud to support Charlotte and her partner, Adele, helping with funding and access to the transformational Goldman Sachs 10,000 small businesses programme. Travelbee continues to go from strength to strength and this inspirational story is not to be missed.