Sales Have Ended
Ticket sales have ended
We are now fully booked, but if you'd like to be added to the waiting list or be invited to any future events please email your full name to inspireherprogramme@gmail.com
Sales Have Ended
Ticket sales have ended
We are now fully booked, but if you'd like to be added to the waiting list or be invited to any future events please email your full name to inspireherprogramme@gmail.com
Description
WOMEN WHO WIN! is NOT for perfect people, but for women who have had obstacles they've had to overcome, boundaries they've had to push through and glass ceilings they've had to shatter and they are now ready to turn their pain into purpose and their purpose into profit!
There are limited FREE tickets for the event. Ticket holders will be emailed the Zoom ID a day before the event. The event starts promtply at 11.30am PST / 2.30pm EST / 7.30pm BST
By the end of this ONLINE WOMEN WHO WIN event you will have:
Understood the importance of knowing your purpose

Learned how to discover your purpose

Understood how to use the experiences that you have been through to impact others

Learned about the power of your personal story

Learned how to develop a sustainable business

Grasped being seen as the go-to-expert and authority in your chosen industry

Understood who your ideal client is and how to reach them

Have the confidence to begin your journey to fulfilling purpose and being financially free
This ONLINE programme will be hosted by Success Coach and Motivational Speaker Simone Bell, and Executive Coach and Inspirational Speaker Francesca McDowall:
Simone is an Award Winning Master of Personal Development and has made it her life's mission to help women break through their mental barriers and live the life they truly desire. In order to coach, Simone uses not only her professional experience but also her personal experience – during her teens she experienced an emotional trauma which set her on a road of pain, distrust and living a life not conducive to who she really was. Thus, Simone knows what it's like not to have any clear path and not to see the light at the end of the tunnel. However she also knows how to get past the darkness and has committed to helping others overcome their obstacles and be successful in EVERY area of their lives.
Francesca holds a MA in Coaching and Mentoring and a BSc in Psychology. An experienced Managing Director, Inspirational Speaker, Executive Coach and Mentor, Francesca works with individuals to facilitate growth and progress through coaching, mentoring and training. Francesca has been mentoring for over 15 years and has recently received multiple awards for the work that she does. Francesca is very passionate about helping women to overcome challenges and fulfil their purpose, through greater focus and progression.
Here is a snippet of what happened at the last event https://www.youtube.com/watch?v=-1yFrHcmKc4
Secure your ticket today, and invite your mum, friends, sisters and daughters; there is something very powerful that happens when women gather, and we know that you will be shifted to your next level.
Simone and Fran
Check out the feedback from some of the women who have previously worked with us:
" …I've just completed an Inspire Her workshop which has just enlightened me to look forward to my purpose and where I want to go with my life and I'd recommend anyone to take this opportunity …" Miss R
"… I've truly been inspired by the presentatio and its definitely been thought provoking about what I need to do next in terms of taking my purpose that significant step forward…" Miss W
Women Who Win " ... really opened my eyes about story telling, so that i will be refining my story and ensuring that it fits my ourpose and relevant for the audience .." Ms JJ
"...thank you for your wonderful and inspirational talk that you gave... you've inspired me to want to become a motivational speaker to empower other people even as you have empowered me" Miss J
We know you will your own testimonial and will have learned HOW TO TURN YOUR PAIN INTO PURPOSE AND YOUR PURPOSE INTO PROFIT!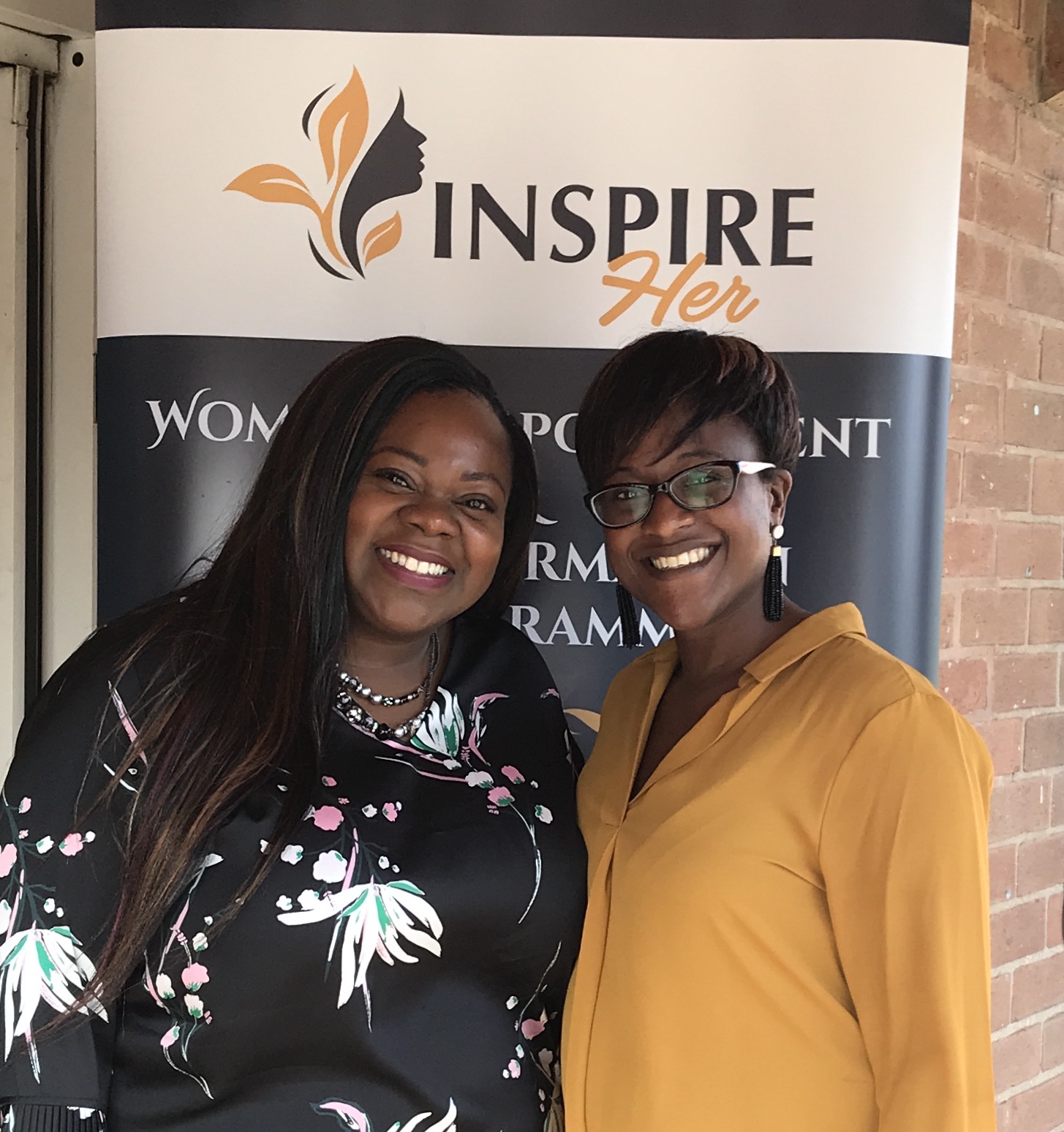 Francesca McDowall (on the left) is the Director of Elevate Coaching & Consultancy Ltd Bell (on the right) is the Director of Success Coaching Ltd
Q&A
Where online is the event?
It will be a Zoom event, and those who have obtained a ticket will be sent the zoom event ID the day before the event. You can either the visit www.zoom.us to access the meeting or download the zoom app.
Date and Time
Location
Refund Policy