Description
How to Build a Profitable Business That Transforms Lives
50% of all London startups fail within 3 years.
80% of businesses die within 5 years. The figures are marginally different in other parts of the UK.
It doesn't matter what kind of business you have. Don't be fooled into thinking you're profits are safe because you were able to get into business easily.
Your competitors have also got into business easily. And they're want to build their profits from the same people as you are.
However, those who do succeed achieve success end up owning high-growth companies. There are numerous reasons why failure is assured for most businesses.
They boil down to two main issues:
-
Poor cash-flow
-
An ineffective team or no team at all.
If you're business has survived beyond three years, congratulations! You've done well. However, if you're still exchanging money for time, then you're not a business-owner.
You're still an employee…with an over-lenient boss!
If you're feeling exhausted from struggling whilst juggling family chores, life and your business, then you're not alone.
50% of small business owners are on that same downward spiral, but don't realise it until it's too late.
You don't have to sit on that side of the business success equation.
The two vital issues for you to address are – you guessed it – improve your cash flow AND, build your team.
"How will this help become a real business owner?"
You may be asking.
As the key decision-maker in your organisation, you're likely to be feeling alone, isolated and probably afraid of failure in some shape or form.
That's normal.
So doesn't it make sense to focus on doing what you're really good at instead of all the bits you hate doing?
Wouldn't it be an enormous relief to have predictable, manageable, guaranteed cash flow from month to month?
If you'd prefer freedom to slaving away, it's vital to get your cash flow in order.
There are 3 ways to get more cash into your business – borrow money get investors or raise it through sales.
Soloentrepreneurs or microbusiness owners don't have the luxury of attracting investors. Borrowing money against your personal assets is madness.
Hiring staff – virtual, subcontracted or permanent – will be the biggest cost of running your business.
Given that most business owners hate selling, how the heck will you increase your cash flow so your business can grow?
It's a lot simpler than you think.
All successful entrepreneurs take those they serve through 3 stages of their client journey:
Inspiration

Influence

Impact
When you inspire prospective clients about the relevance of your offering to their problems, they will get to know you and like you.
When you influence them, they will trust you and then engage with your business.
When you impact on their lives, they will stay loyal to and recommend others to you.
It takes 10,000 hours of continuous studying, correct practising and tweaking to master a skill. The student now becomes the teacher.
That's exactly what's happened for me. Since 1982, I have been fully immersed in learning how to inspire, influence and impact people's lives.
Would You Like to Learn How to Inspire, Influence and Impact Your Clients?
You are invited to join the 4-part video training series that will help you rapidly transform your business.
In Video 1 on 'Client Inspiration', you'll discover:
- How to create deep connection through your inspiration story
- How to nurture a trusting relationship with your client
- How to gain the confidence to share your story
- How to make yourself highly valuable to your client
- How to be the number one go-to-person for your clients' biggest problems
- How to get more time freedom by getting your message to the right people
- How to find the right people to inspire
In Video 2 on 'Client Influence', you'll learn:
- How to influence your clients ethically, effectively and profitably
- How to build your tribe
- How to package your services such that they'll be eager to buy from you
- How to take your clients smoothly, comfortably through their transformation
- How to get them to commit to working with you
- How to get them to pay with joy
In Video 3 'Client Impact' video (3), you'll discover:
- How to ensure your clients are being positively affected by your good work
- How to radically improve the impact on their lives
- How to inspire your clients to become your unpaid salesforce
- How to use client journeys to reinforce your inspirational stories
In Video 4 'The Client Journey', you'll learn how to integrate inspiration, influence and impact seamlessly into your clients' experience. This is the icing on the cake that will ensure you gain far more clients than you can envisage.
What Do You Really Want?
Imagine New Year's Eve 2018.
You've had the most successful year in business.
You've successfully won the hearts and minds of so many clients, that you're oozing with confidence.
It's time to celebrate an amazing year. What elements of your entrepreneurial journey will you be rejoicing most of all?
Much more quality time with your loved ones?
A renewed faith in your own ability to make a real difference to people's lives?
Having more choice to do the things you've wanted to do and have?
Being the very best version of you?
Whatever your dream is, it is not a piped dream. You were meant to achieve it.
Let me help you get there.
Given how much you will gain from this training programme, this video training programme is easily valued at £497 (£125 per video).
Of course, you'll get a highly discounted price of just £97.
Don't worry. It's an online programme. So as you can get access right now.
However, bookings are only available until Friday 26th. This is due to restricted bandwidth available to us for uploading videos on our channel.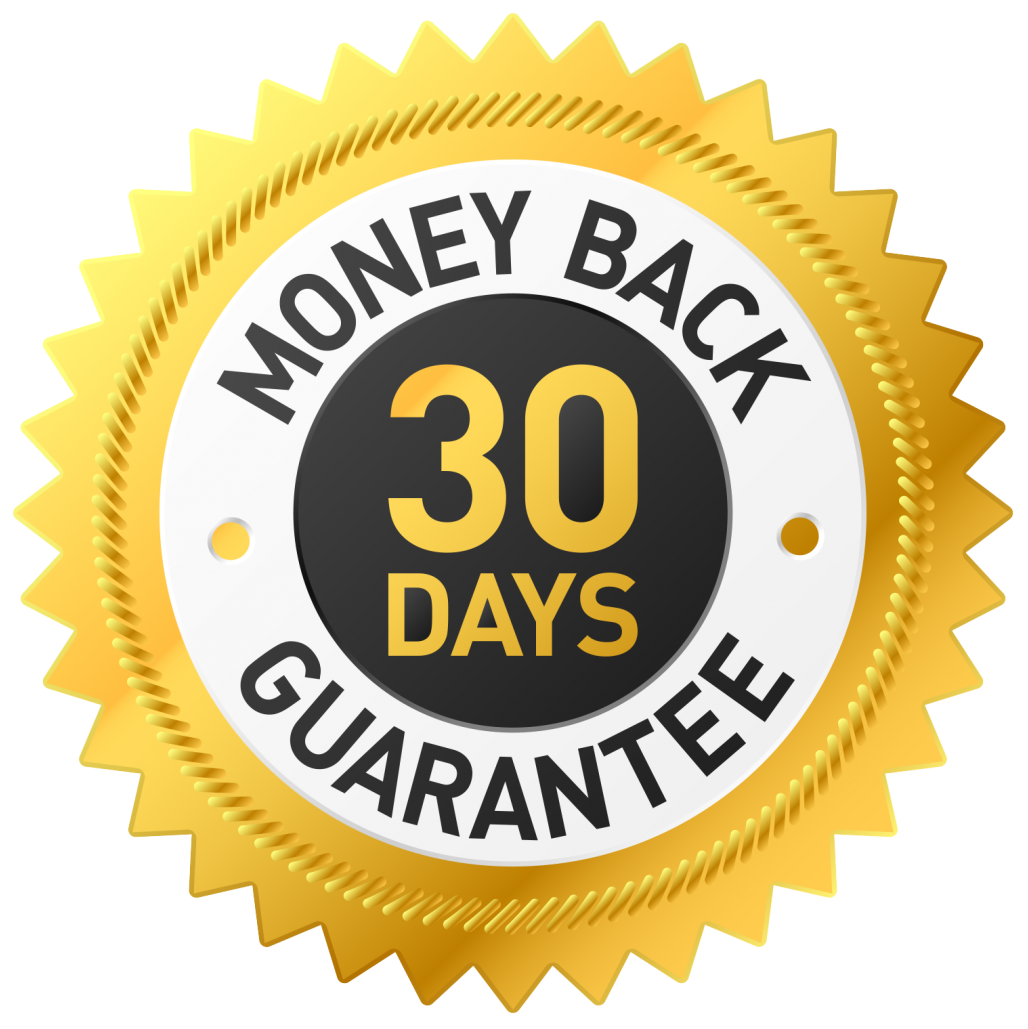 If, for some reason or other, you do not find the video training of value to you, let us know via email within 30 days of ordering. You will get all your money back unconditionally. No questions asked. (Just make sure you include your electronic receipt of purchase.)
About Me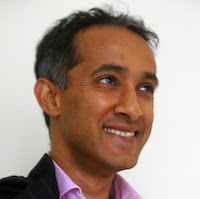 My name is Harun Rabbani. At the age of 12, my father's financial meltdown forced him to get his youn family to join his business in Sunderland. Whilst my parents focused on food preparation in our take-away, my role was to take customer orders and get them to buy more.
It was out of the need to survive that I learnt how to place newspaper ads, communicate with customers and get them to buy more than they were used to. I hated my job. But it became the foundation of my future success.
After leaving university, I was recruited by a global blue chip company, Olympus KeyMed, to market and sell medical devices. I ended up in their least lucrative and most competitive division. They trained us in professional selling techniques.
I used very little of the training material.
My manager's attitude was
"Throw enough mud and some of it will stick."

That meant visit as many customers as possible and tell them about as many of the 800 products as possible.
I didn't want to get my hands dirty.
So I tapped into my past experience - Build relationships. Get my customers to trust me so much they wouldn't consider anybody else but my company.
It took a few hairy months before I saw results. And lots of warning memos to increase my activities. I was already doing 60-hours a week.
Then...result!
I got the company's biggest single order at £10,000 from a single hospital. The best result from any of my colleagues were about £800 to £2,000.
Then I got an order for £15k. Then £25k. Then £48k. Then £148k.
These were individual customers. I had learnt the art and science of inspiring, influencing and impacting my customers lives.
By the time I left Olympus KeyMed, despite not finding a replacement for me, my territory in the north of England was still keeping the competition out of business.
At no point did I need to be salesy or extroverted or had the gift-of-the-gab. That stuff is pure myth.
I preceded to work in 5 more industries with a variety of levels of success. All that time, I have been harnessing and mastering my craft.
Since embarking in the world of personal development, numerous awards were presented to me for my training and coaching including The Most Outstanding Trainer in British Junior Chamber. This was in recognition for the leadership and entrepreneurial training in UK, Europe and the Middle East.
Today, I work with senior decision-makers and highly ambitious leaders from both the entrepreneurial world and larger corporations. I work selectively with a handful of high value coaching clients at any one time. You can also also purchase my online training and development programmes.

If you'd like to receive guidance and interactive training that, should you implement, will bring you incredible results, then make sure you enrol onto this high value training programme now.