About this Event
The luxury industries in the UK are evolving at a record rate, and will be worth almost £60 billion to the UK economy by 2020.
At this event we celebrate the entrepreneurs and innovators who are redefining the meaning of 'luxury' in the 21st century as well as asking the question of 'what is luxury now?' and exploring the craftsmanship, provenance, beauty, emotion, form and ethics that define the concept of 'British luxury'.
Some of the UK's biggest luxury sector success stories will share their insight and expertise and give you the inside track on how your business can take advantage of the burgeoning market for luxury and its enduring customer appeal. The London panel event will be moderated by Helen Brocklebank, CEO of Walpole, the official sector body for the UK luxury market.
London Panel (via webcast) includes:
Jennifer Chamandi Boghossian, founder of Jennifer Chamandi. Jennifer is a British shoe designer of Lebanese origin with a mind for numbers and a flair for elegance. Jennifer had an accomplished career as a senior banker, but her childhood dream to create shoes never left her even on the trading floor, where a penchant for towering stilettos become her signature. Following courses in footwear at London's Cordwainers College and Central Saint Martins, she finally decided to follow her heart and launch her own brand.
Freida Gormley, co-founder of House of Hackney. Frieda grew up in Dublin, Ireland. A fascination with interiors was there from the very beginning, with Frieda presenting ideas she had dreamt up for her room to her parents – and even rearranging friends' bedrooms on play dates. In 2011, Frieda and her husband Javvy M Royle founded award-winning British luxury interiors brand, House of Hackney. Today, House of Hackney is renowned for dreaming up iconic prints inspired by nature, while championing traditional craftsmanship and eco-friendly production. Frieda continues to navigate House of Hackney at every turn, relentlessly driving innovation and growing the brand in sustainable ways.
Rupert Holloway, founder of Conker Gin. Conker Spirit is the poster-boy for the 'ditch the day job' start-up story – with founder Rupert Holloway at 29 leaping from a career in construction to launch Dorset's first gin distillery. Conker's signature Dorset Dry gin has quickly donned back-bars and supermarkets across the country, establishing itself as a mainstay of the craft gin renaissance. Committed to exciting, innovative spirits, Conker are not ones to follow the crowd; creating the UK's first Cold Brew Coffee liqueur that is free from the usual flavourings and additives, relying solely on some of the world's finest forest-grown Grade 1 Speciality coffees. That's the Spirit.
Before the screening you will hear from local entrepreneurs from the luxury sector.
JL3D is a unique women's footwear brand that brings the fusion of the finest traditional craftsmanship methods in shoe-making and the fine art of designing such intricate and ornate heels and wedges using 3D Printing technology.
JJL3D founder Jairaj Lall has recently been interviewed by the BBC World News, Look North and ITV Yorkshire about his story and the launch of his brand.
His debut collection was inspired by his interests in art and fashion and are aesthetically sculptural objects that can be worn as shoes at the same time.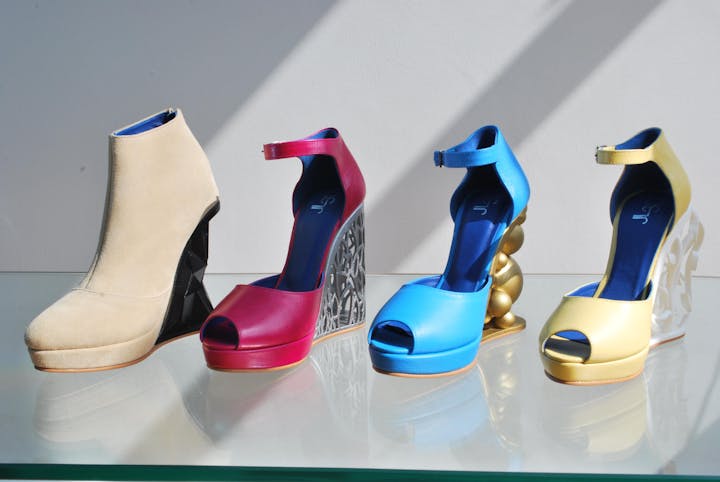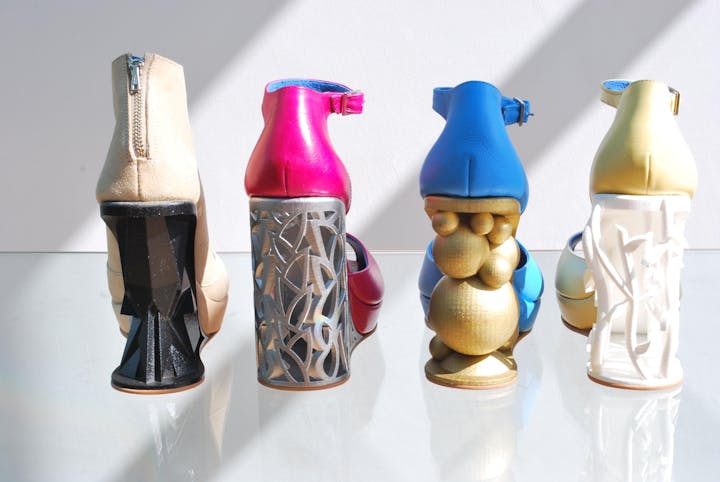 Jairaj was born with a condition called Moebius Syndrome. This affected his facial muscles, legs and feet amongst other things. Doctors told his family that his chances of walking and talking were very slim. But Jairaj proved them wrong time and time again going from strength to strength in every aspect of life. It's been a long and tough journey to get to this point but it just shows Jairaj's sheer determination and passion for what he does.