Inspiring Learning International Event (Food & Textiles) Dubai

Monday, 9 January 2017 from 08:30 to 15:15 (Gulf Standard Time United Arab Emirates Time)
Event Details
'Inspiring Learning'
Food & Textiles International Event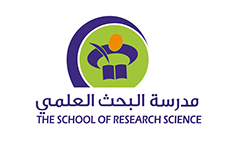 A training day bringing together Food & Textiles teachers in secondary schools to update and inspire with new teaching ideas.
---
The day will features presentations, discussion & practical
workshops which will:
Bring the latest news on Qualifications

GCSE (Food Preparation and Nutrition/ D&T) and other 

Level 2 and Level 3 examinations and curriculum development in food and textiles.

Highlight content and skills required in the new exams, with tips on improving performance in all exams and re-structuring schemes of work.

Explore example projects and exemplar activities that motivate and engage students ensuring relevant, vibrant and effective lessons.

Revise or improve teaching skills for design, food science investigations, creativity and CAD, higher level practical food skills.

Put teaching in the context of wider skills that industry and community needs for our current school populations.

Provide stimulating and thought provoking discussion about the direction of the subjects.

Encourage a solid regional network of colleagues, so that food and textiles teachers can work together to share good practice, save time in the future and support each other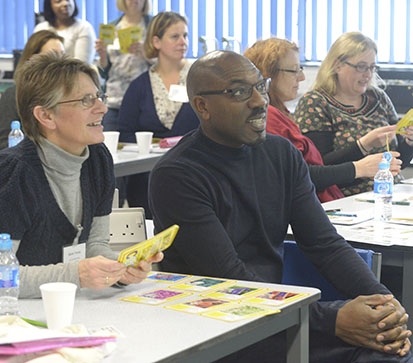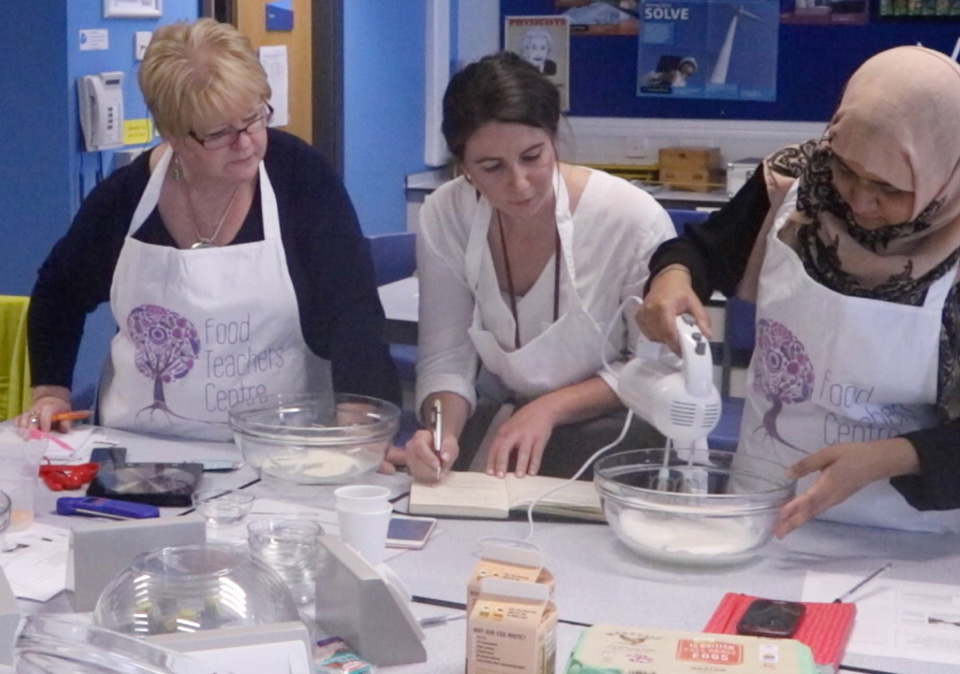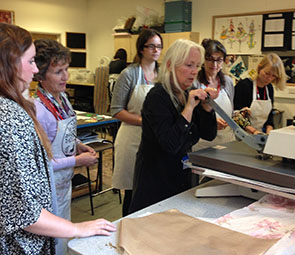 ---
 Draft Programme (details to follow): 
8am             Breakfast
8.30-10.00    Welcome and Keynote presentation:  Guest presenters: Louise Davies & Dawn Foxall
10.00-11.00  Group discussion: What works well, and what do we need help with?         
                   Addressing the issues and challenges with Dawn Foxall and Louise Davies
11.00-11.20  Morning break
11.30-12.30  Food & Textiles Workshops: Example lessons that work well.  
                   Led by Hayley Marsden & Kimberley Law, with Dawn Foxall & Louise Davies
12.30-13.15  Lunch 
13.15-14.00  Inspiring Practitioner Talk:   Sally Denton from The Trend Boutique
14.00-15.00  Workshops in Food and Textiles: Update your skills 
                   Led by Louise Davies & Dawn Foxall
15.00-15.15  Next steps for the network
---
 What we provide for all attending delegates:
All resources developed for the event (presentations, handouts, certificate, video, photos, etc) will be shared in a digital delegate folder.
This training day contributes to the framework of standards for accomplished food teachers (www.foodteacher.org.uk), and the course certificate can be added to your portfolio for professional development.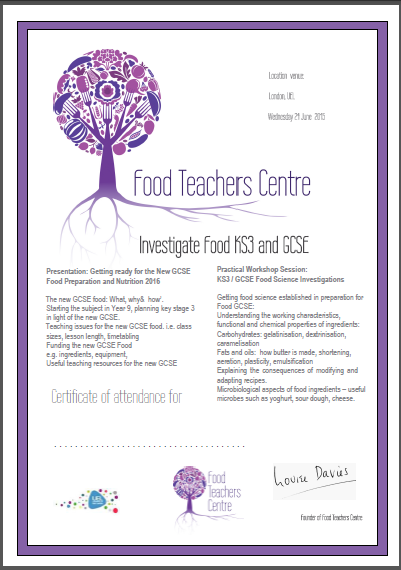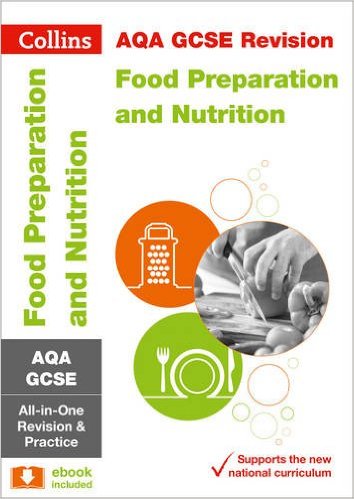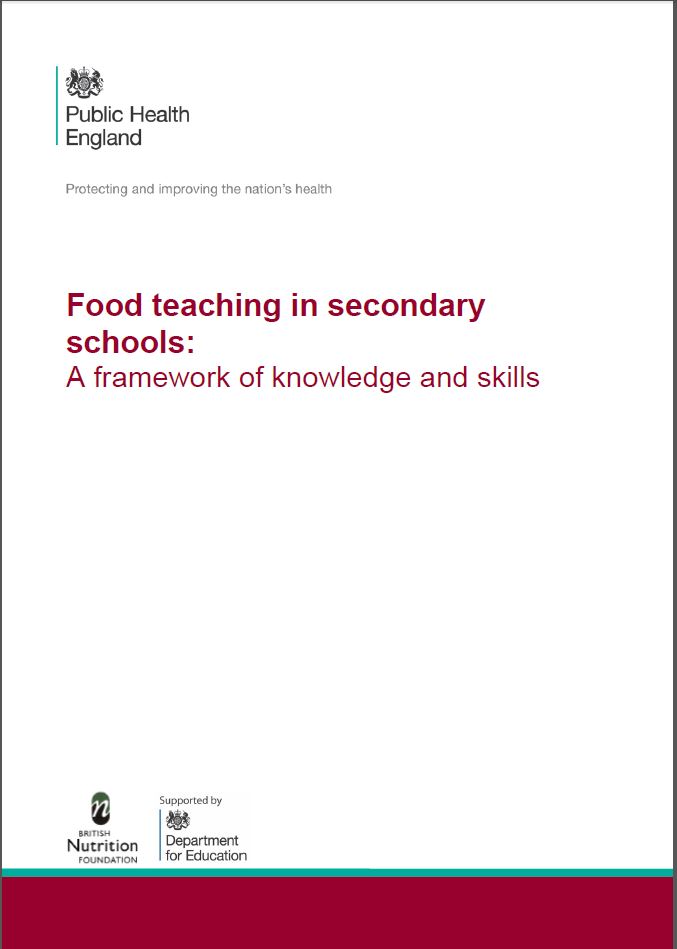 ---
CANNOT ATTEND?   HOW ABOUT OUR  DIGITAL TICKET?
Sometimes you simply cannot be there in person - the school cannot release you, you have something else on that day.  So we are offering the opportunity to access our DIGITAL TICKET!  This costs £50.
This digital ticket provides you with a DROPBOX digital delegate folder,which contains the handouts, presentations and video recordings.  This enables you to access the information from the day.  Some of the content will be uploaded before the event and the remainder will be in place shortly afterwards once it has been edited and finalised.
This access is only for the purchaser's personal use, the documents can be saved to your school or home computer.  They are not for publication or use elsewhere.
A few school systems block the use of DROPBOX, so you may need to ask your IT technician to help you.
Hope you can join us as a virtual delegate.

---
What people say about our events:
"New information, insight into new curriculum, new experiences and stimulus from experts who you would never see in your normal teaching conferences or experiences within schools!" 
"Meeting fellow food teachers, learning more about the new GCSE…..OFSTED. To be honest I loved it and thought it was the best course I have been on. " 
"Excellent speaker and information was so vital to everyday teaching.....thank you!"
 "Gave me a chance to clarify so many issues (time to think with lots of practical advice from subject specialist      experts)."
"Really well presented / very informative / fantastic resources / should really help with planning."
---

Benefits of the programme:
1.    Up to date with the latest curriculum and OFSTED requirements.
2.    Improve exam grades; increase your higher grades and minimise border line achievement.
3.    Make secure decisions and save time by knowing what is ahead  and plan the future for the subject.
4.    Establish a vital position in the school for the subject contributing to wellbeing measures as well as
       academic ones.
5.    Explore practical ways to engage and motivate students actively in classroom learning.
6.    Techniques and student activities for all abilities to participate and collaborate.
7.    Raise student's interest, re-engage disaffected or disenfranchised students.
8.    Resource ideas, projects and experiments that demonstrate progress in learning.
9.    Bring all the learning back to school and share through a digital delegate pack.


---
Your guest presenters:
Louise T Davies (Founder Food Teachers Centre)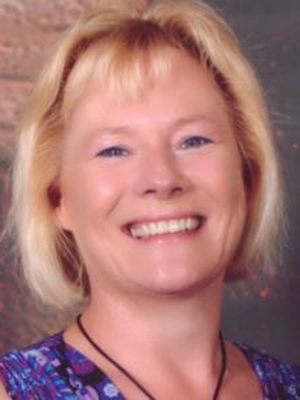 Louise has been in food education for over 30 years teaching food and D&T in London and Surrey as well as senior leadership in schools, but also in curriculum development and teacher training: as Deputy Project Director, Royal College of Art Schools Technology Project; D&T PGCE course leader at Brunel, Bath, South Bank Universities and the Open University; and Ofsted ITE Additional Inspector.
With six years at Qualifications & Curriculum Authority (QCA) advising government on D&T national curriculum and examinations and eight years as Deputy Chief Executive at the D&T Association, Louise led innovation across a diverse range of high profile curriculum and professional development programmes. She is nationally recognised for ground breaking work in food and textiles education (Food in Schools programmes, Licence to Cook, Active Kids Get Cooking), and across D&T. From 2014-16 headed up the School Food Champions programme, part of the School Food Plan.
 She's a prolific author with over 50 D&T textbooks, including GCSE Revision and Practice Food Preparation and Nutrition (Collins), Challenging your most able pupils in D&T, Meeting SEN in D&T and 101 Red Hot Starters. She offers advice to Department for Education and key food education organisations, working most recently as Adviser to the Department for Education on the new GCSE Food Preparation and Nutrition. 
Dawn Foxall (Textiles Skills Academy)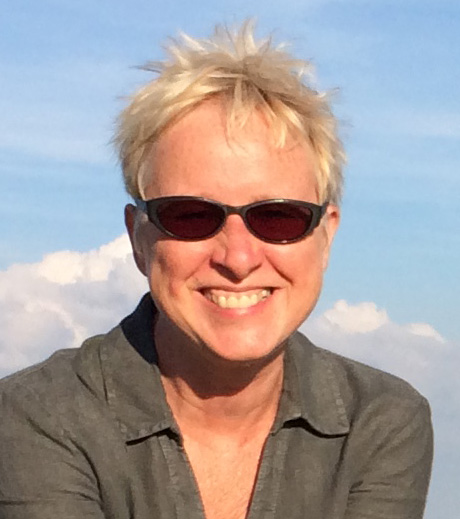 Dawn has 30 years' experience in the textiles and garment industry including running her own label for 11 years after graduating from Nottingham Trent in Knitwear Design. She has since worked as a design consultant; schools presenter and resources developer for EMTEX; As Fashion lecturer and programme developer at various UK universities and FE colleges; Resources developer and course presenter for Design & Technology Association, Key Stage Developments (KSD), SFE and other course providers.
 Dawn is a co-founder of Liv.co.uk where she managed design, buying and sourcing for the Liv brand for 10 years until June 2016. In 2010 she designed and developed the first fully Fairtrade and organic cotton clothing range which was used in the Fairtrade Foundation Association's celebration campaign photoshoot and exhibition. She continues to work with Fairtrade and organic factories in India designing and sourcing ethical, sustainable and British made products for brands such as Lush Soaps and Weleda Skincare.

Recently she worked with Dubai Designer Rabia Z on the relaunch of Rabia's brand Dubai. In January 2015 Dawn launched the Textiles Skills Academy which she now leads, along with managing Textile Teachers Centre closed Facebook group of over 2000 teachers, providing support for D&T and Textiles teachers through CPD courses and online communities.

Sally Denton (The Trend Boutique)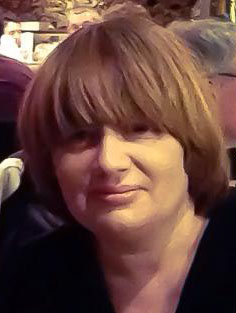 Sally has 15+ years UK & International experience in industry across trends, business support & consultancy, academia. She has always worked on building networks & connections between those working in the creative industries, particularly within fashion & textiles. 
Now the Managing Director of The Trend Boutique, she balances her time between overseeing all trend directions & editorial content on www.thetrendboutique.co.uk; International consultancy & project management and providing specialist lectures & module development at various universities. She is currently in Dubai working on projects with Sharjah Women's Business Council. At this event Sally will give a presentation on her work with artisans practicing traditional crafts and teaching young people these skills.
Kimberley Law (School of Research Science - KS2-5 curriculum development for Food Technology)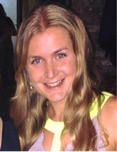 Kimberley has been teaching for 8 years having graduated with a degree in Graphic Design. She considers herself to be a 'Hybrid D&T Teacher' qualified and experienced in teaching across all of DT (GCSE product design, graphic products, textiles & food).
Before starting her current job in Dubai 18 months ago she was Head of Food Department in UK for 5 years and was an Exam/Controlled Assessment Moderator for Food Technology for AQA.
She also created a networking group in the UK for local D&T teachers to share good practice and is really keen to do the same here in Dubai/UAE to enable hosting local Masterchef competitions etc.
Hayley Marsden (School of Research Science - Textiles Teacher)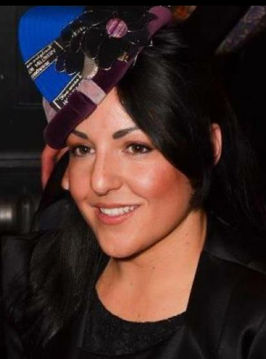 Hayley has been teaching for 12 years and recently joined the School of Research Science as Head of Art & Textiles. She strongly believes that design education should provide opportunities for for students to become 'real life' artists and designers. Collaborating with the KHDA, The Jam Jar Art Gallery, Toyota and Dubai Design Days has ensured that her students experience industry practice whilst still engaging within the school curriculum. Hayley has submerged herself into the education sector and recently worked with the Dubai Institute for Design and Innovation in preparing for their launch in 2019.
An award winning Hat Designer, Hayley thrives from exploring unusual materials. She has worked for Kylie Minogue on costume; hats photographed in Vogue magazine and won 'Most Creative Hat' at Dubai World Cup. Hayley was recognized by Management Today for 'Outstanding Performance' within the industry and included in the list of top 35 women under 35 high flyers in the UK. Her core aim is to inspire and support the young designers of the future by teaching them innovative techniques to create their art work with.
---
COSTS & BOOKINGS (Via Eventbrite):  
£220 GBP Delegate rate
or £50 GBP Virtual Delegate rate
All of these events are ticket only and payable IN ADVANCE.
We use Eventbrite (as many organisations do) to automate the bookings via credit card only.   When you book you will receive by email a full VAT invoice/receipt immediately for your school accounts.
PLEASE NOTE your booking confirmation and ticket will be emailed to both the delegate and person purchasing. If you do not receive your ticket it is most commonly caused by typing your email address incorrectly, or it is in your SPAM folder. Please check your booking carefully.
It is VERY important that your school finance manager supplies your full name and TEACHER'S DIRECT SCHOOL email so that we are able to send you joining instructions and further details. If we only receive the @office or @finance or @admin email address, we have found in the past that this delays information getting to you or information is not passed on.
If you have any queries, please ask via the Eventbrite site messaging, and leave your phone number or email so that we can contact you easily.
---
TERMS AND CONDITIONS 
1.     Tickets for our courses are payable in advance (by credit card in £GBP and non-refundable).
2.     Once booked, if you cannot come you can send someone else, but you may not get a refund unless we can  resell your ticket. We will be happy to transfer you to another course at no charge if space is available.
3.     The draft programme might be subject to change. We would always endeavor to run the day as advertised. 
---
PLEASE NOTE: Joining Instructions will be sent out prior to the event with important details regarding coming to the school, acceptable dress and parking – so ensure you read this carefully
---
ABOUT THE TEXTILES SKILLS ACADEMY:

The Textiles Skills Academy was founded in 2015 to support the delivery of textiles across education. Led by Dawn Foxall, the Textiles Skills Academy aims to bring together experienced education presenters and industry experts to deliver relevant and inspiring events and workshops.  
Textiles Skills Academy also manages the Textile Teachers Centre closed Facebook Group.
To join the closed group go to: https://www.facebook.com/groups/textileteacherscentre/
Find out about our exciting event programme here: http://www.textilesskillsacademy.co.uk/events/
---
 ABOUT THE FOOD TEACHERS CENTRE: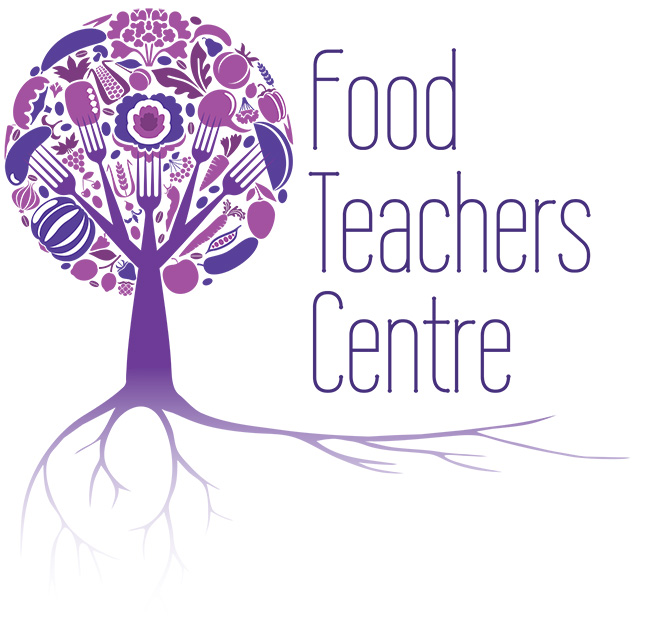 FOOD TEACHER CENTRE is a UK based self-help group founded by Louise T Davies in 2013 and supported by experienced associates. It provides a platform to exchange best practice, give advice and support to less experienced teachers, answering practical concerns and keeping them abreast of the latest curriculum changes. A one-stop shop for like-minded professionals who seek help and information. It is free to take part and is facilitated through a closed on-line group, safeguarding the conversations of the teaching staff.
The idea of a 'Teacher's Centre' is a response to the lack of local and national specialist support and diminishing Continuing Professional Development with the demise of local authority advisers ASTs, lead practitioners and supporting organisations.
Find out more about Food Teachers Centre: http://foodteacherscentre.co.uk
To join the closed group visit:   www.facebook.com/groups/foodteachers
---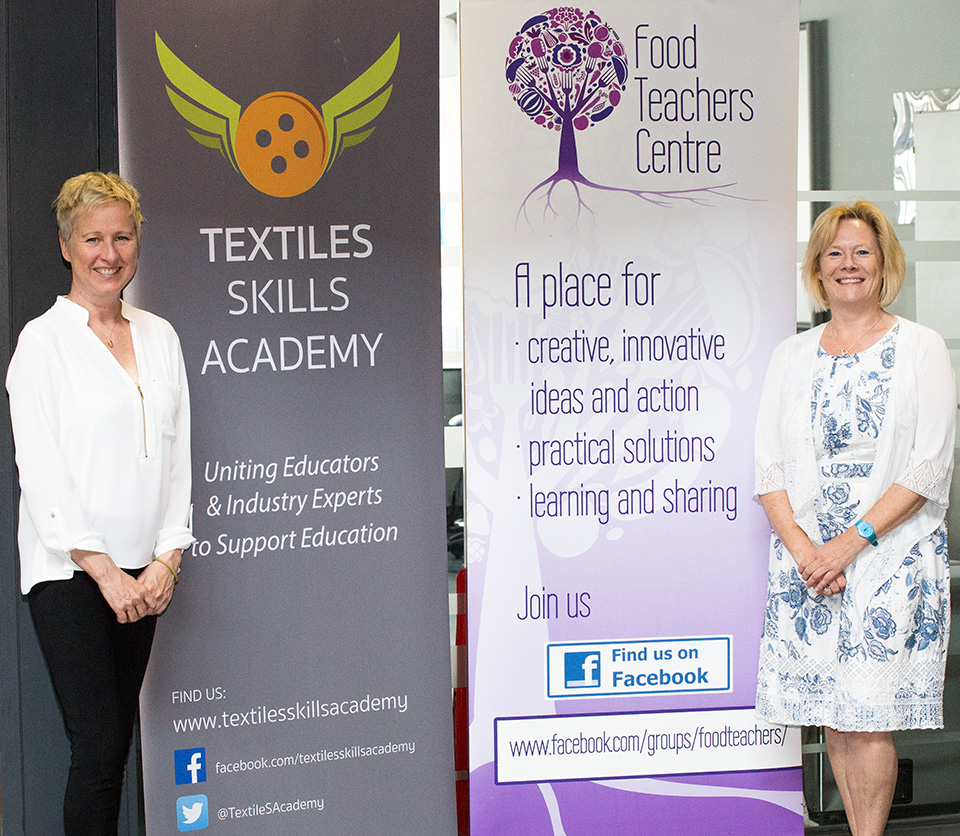 Bright Ideas Food and Health Consulting Ltd  Registered Office 69-71 East Street Epsom Surrey KT17 1BP   
Registered No 9096275    VAT No 189 4024 84
When & Where

The School of Research Science
Nouakchott Street
Al Warqa 4
Dubai
United Arab Emirates

Monday, 9 January 2017 from 08:30 to 15:15 (Gulf Standard Time United Arab Emirates Time)
Add to my calendar
Organiser
Food Teachers Centre (Founder Louise Davies)
FOOD TEACHERS CENTRE is a uk based self-help group founded by Louise T Davies in 2013 and supported by experienced associates. It provides a platform to exchange best practice, give advice and support to less experienced teachers, answering practical concerns and keeping them abreast of the latest curriculum changes. A one-stop shop for like-minded professionals who seek help and information. It is free to take part and is facilitated through a closed on-line group, safeguarding the conversations of the teaching staff.
The idea of a 'Teacher's Centre' is a response to the lack of local and national specialist support and diminishing Continuing Professional Development with the demise of local authority advisers ASTs, lead practitioners and supporting organisations.
The Centre utilises new technologies, not requiring a physical space in new times, but providing the same high quality service that our traditional teachers centres were recognised for.
 The Food Teachers Centre is a place of
creative, innovative ideas and action

practical solutions

learning and sharing
If you would like to join the closed facebook group (you have to be a secondary food teacher and reply to a message sent to you to prove who you are)
But you can also visit our website   and public facebook page
FOOD TEACHER'S CENTRE ASSOCIATES
The centre is supported by a group of very experienced and high quality national and regional consultants/advisers, who offer training, advice and resource writing for food education in primary and secondary schools. Find out more about how Associates can help you.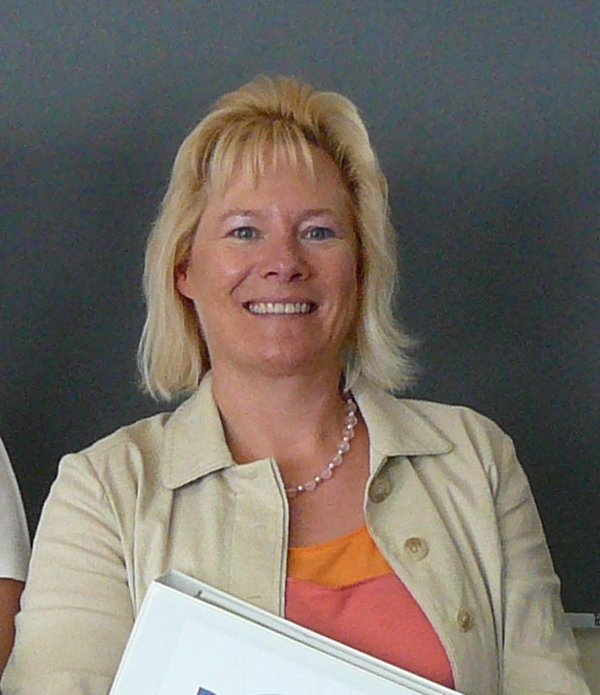 Food Teacher's Centre Community is a community group set up to:
provide and promote unbiased and accurate information to support curriculum development and innovation.
support food teachers (including student teachers) to exchange best practice nationally and internationally.
support teachers and schools to develop and/or enhance a healthy living whole school community.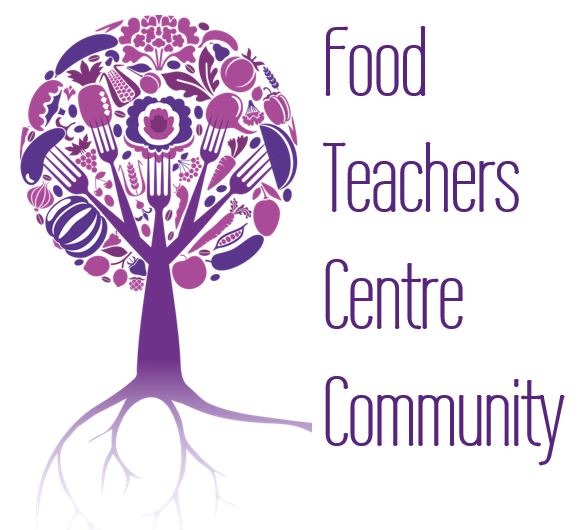 'The Food Teacher's Centre' is the trading name for Bright Ideas Food and Health Consulting Ltd
Registered Office 69-71 East Street Epsom Surrey KT17 1BP  
Registered No 9096275    VAT No 189 4024 84
Inspiring Learning International Event (Food & Textiles) Dubai