Description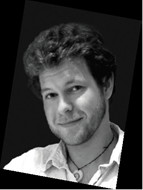 Ben Sparks – Speaker, tutor and co-ordinator at Bath University.
The Creation of Number
We welcome Ben Sparks back to King's to enthrall and excite students with his lecture: The Creation of Number.
A whistle-stop tour of some of the exciting bits in the development of number, from integers, rationals, irrationals, all the way to complex numbers – with proofs and fractals thrown in. Along the way: Who killed Hippasus? Just why is A4 paper 297mm long? How do you know when there are -1 sheep in a field?
What is the square root of -1? Why does it matter? Is maths created by us, or are we discovering eternal truth?
Tuesday 18th October, 16:45- 18.00, followed by refreshments – Vanbrugh Theatre