Description
A MAJOR EVENT FOR YOUR DIARY
Inspiring Talent, Securing Futures – Expert Seminar
---
I am delighted to extend a warm invitation to you to participate in this event bringing key employer and education representatives together – an opportunity for senior leaders to shape the way we prepare our young people for successful futures.
NYBEP has been involved in partnership work between employers and education for over 20 years and we believe there has never been a more important time to support current developments and seek new ways to deliver such engagement. The landscape of careers, employability and the development of our young people into the workforce of the future has been subject to significant change and debate. Many local employers tell us that they are concerned about the recruitment of young people and want to make a positive contribution by engaging with them but are unclear about the most effective approach.
By bringing experts, like you, together with others, our event aims to:
Consider and influence these issues in the context of current local and national approaches

Showcase some great examples of the effectiveness of local activity

Inform future proposals by NYBEP, with its partners, for funding to support this work across our region
 Keynote speakers:
---
Nik Miller - Director of the Bridge Group
The Bridge Group is an independent policy association that researches and promotes access to education, and employment. Nik and colleagues advise The Cabinet Office on policy in this field; work with a wide range of universities across Europe; and have commissions from organisations including KPMG, The Wellcome Trust, and the BBC. 
Barry Dodd, CBE, LL - Chair of the York, North Yorkshire and East Riding Local Enterprise Partnership
Barry also Chairs GSM Group, the company that he founded as well as being Chair of the University of Hull and Lord Lieutenant of North Yorkshire.
Natalie Cramp - Chief Operating Officer for the Careers and Enterprise Company
Natalie has worked for global accountancy firm Deloitte, the London 2012 Games and at the Mayor of London's office where she built a volunteering programme to amongst other things, help the next generation connect to the world of work.
The event will also host the launch of an important schools challenge by Drax Power.
We are very hopeful that the Right Hon Robert Halfon MP, Minister of State in DfE responsible for Apprenticeships and Skills which includes Careers Education and Guidance, will also be attending. (Should he do so the programme could be subject to change.)
I look forward to seeing you on 4 October.
Yours sincerely,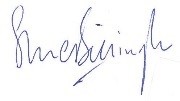 Stuart Billingham
Professor Emeritus of Lifelong Learning and Chair of NYBEP
Inspiring Talent, Securing Futures – A forum for school and business leaders to influence change
Programme
---
2.45 - 3.15 - Arrival and networking - refreshments provided 
There will also be an opportunity to talk to local students and employers about their experiences – preparing the workforce of tomorrow and try some 'fun', hands-on activities!
3.15 – 3.20 Welcome and introductions
Professor Stuart Billingham – NYBEP Chair
3.20 – 3.40 Nik Miller - Director of the Bridge Group
National policy priorities and political puzzels: headlines for the skills agenda and implications for the region. 
3.40 - 4.00 Barry Dodd CBE, LL
Chair of the York, North Yorkshire & East Riding Local Enterprise Partnership
The importance of employer engagement with schools, and other educational providers, to the local economy.
4.00 – 4.20 Natalie Cramp
Chief Operating Officer – Careers and Enterprise Company
A national perspective on how the CEC are supporting employer engagement with schools to meet local need.
4.20 – 4.40 Representative from Drax 
Launch of the Drax Challenge – showcasing how a major local employer is working with schools
4.40 – 5.00 Question-time and closing remarks
Professor Stuart Billingham – NYBEP Chair
---
If you are personally unable to attend, please pass this invitation to an appropriate colleague in your organisation.