Description
Join NatWest Business Growth Enablers for another installment of


Inspiring Women in Business
As fantastic awe inspiring Women in Business yourselves you'll know that the course to business success never did run smooth (or something like that anyway).
We'll be getting 4 exceptional female founders in our interview chair to discuss all things business, including the highs, the lows and how they made it in business!
In the hot seat:
Caroline Brealey and Charly Lester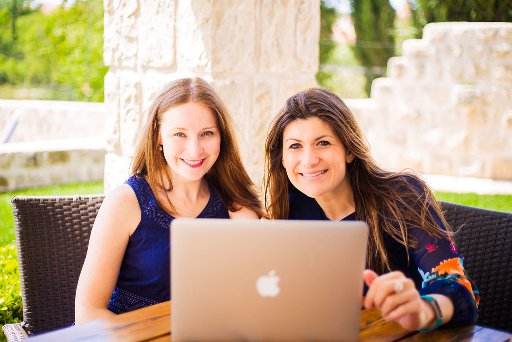 Founders of A League of Her Own
Caroline never set out to be an 'entrepreneur'.
Working in the voluntary sector with children with complex needs and their families, Caroline craved change and decided to turn an idea she'd had for a business into a reality.
Mutual Attraction, a now double-award winning matchmaking service launched in 2011. She has since gone on to launch the Matchmaker Academy, a training school for matchmakers which stemmed from her book 'How to Become a Matchmaker'. Through the Academy, Caroline hosts training weekends, delivers 1:1 coaching and in 2016 launched their first online course. Together with Charly she launched the Dating Expert Academy.
Caroline has many business achievements she's proud of but the biggest has to be not fainting with nerves before doing live TV! A finalist in the Great British Entrepreneur awards, an author and a regular commentator for female entrepreneurship in the press, Caroline is excited to be connecting and working with female founders around the world. In her spare time she enjoys walks in the countryside with her husband and sausage dog 'Lady'.
Charly is the Founder and CEO of The Dating Awards, an international set of industry awards for online and offline dating companies. Over the past four years she has established the UK Dating Awards, European Dating Awards and US Dating Awards. She also runs annual industry conferences in the US and on the European mainland.
Charly is the former Global Head of Dating for Time Out, and was once the Dating Editor at the Guardian. She teaches regular classes in Blogging, Marketing and Entrepreneurship at the Guardian, and is on the Board of Advisors for the Media Department at Regent's University. Charly is an award-winning blogger, and Head Judge at the UK Blog Awards. She was an expert advisor to Lord Sugar on The Apprentice Final 2015.
Together with Caroline, Charly is the co-founder of the Dating Expert Academy. They have co-authored a book called 'How to Become a Dating Expert'. In her spare time, Charly plays Roller Derby (she's on Team Romania for the upcoming World Cup!) and does triathlons (she's done two Half Ironman distance ones this year, and is training for a Full Ironman).
Shavata Singh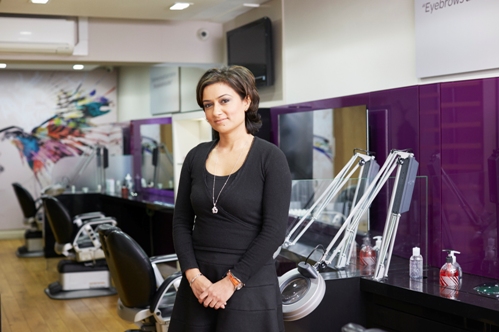 Founder and CEO of Shavata Brow Studio
Shavata is a Brow Expert with over 30 years' experience in taming unruly brows and a recognized leader in the beauty industry. She is the Founder of the Brow Studio which is currently available in 24 concessions in the UK and Ireland. Her goal has always been to provide professional, expert, luxury beauty treatments and products. She heads all departments from Sales & Education, Stock & Operations, Marketing, New Product Development, to Finance and HR. Alongside this she is a Therapist twice a week in her flagship studios in Knightsbridge and Chiswick. Shavata continues to expand her company, with hope to open Brow Studios Internationally and launch new innovated brow products. She also hopes later this year to launch her own "Brow Threading Academy" and to teach those that are passionate about Threading, - after all she is the "Brow Guru".
Antonia Burrell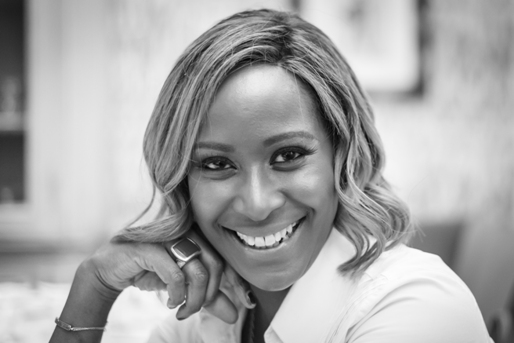 Founder and CEO of Antonia Burrell Holistic Skin Care
Antonia Burrell is one of the UK's best-loved skincare experts. A favourite with beauty editors who rely upon her Natural Face Lift Facial, she is a BABTAC-accredited practitioner, and an Associate Lecturer in the Chemistry of Aromatherapy at the London College of Fashion. With two decades in the beauty industry, Antonia Burrell is also a revered natural beauty pioneer – and her 100% natural, ethical and sustainable product line is uniquely results-driven. Anti-ageing, anti-blemish and supremely perfecting, every product is a labour of love – brimming with advanced proprietary blends of the world's most potent natural actives.
Her unique approach is uniquely effective for many skin types. From severe problem skins to devitalised, stressed-out city complexions, her nutrient-packed Skin Perfecting Plant Therapy range targets myriad modern skin concerns, and Antonia prides herself on instilling confidence in those who've too long tried to cover up, or conceal, their skin issues.
Her wealth of natural plant and aromatherapy knowledge, coupled with her extensive experience as a therapist, has made her one of the most sought after and renowned skincare experts in the UK today; her "Natural Face Lift Facial" is so advanced that it has been formally accredited by one of the industry's top awarding bodies, BABTAC, and is now taught as part of the London College of Fashion post-graduate curriculum.
Passionate about living a holistic lifestyle, Antonia leads a busy life that she always balances with restorative time away from the hustle and bustle of her packed city schedule. Work/Life Balance is crucial to Antonia, who despite possessing one of the busiest diaries in the beauty business, is always mindful to surround herself with simple, joyful things. Partial to flower markets at dawn, seaside escapes for the weekend, a long baths with beautiful candles burning, and the simple joy of cooking great organic food for her family, her lifestyle choice is simple: when you feel good inside, it can only reflect outward. And as with all things that Antonia does, beauty is never simply about the surface.
You will also hear from special guest:
Bryony Farmer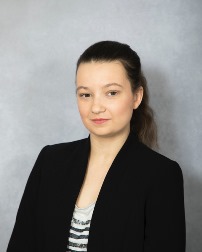 Founder of Precious Stars
Bryony Farmer is a young entrepreneur who started her business 5 years ago at the age of 15. She suffers from Lyme disease, a chronic illness, and has built her successful business around her health.
She now sells reusable menstrual products online via her website, Precious Stars, and exports all over the world.
www.preciousstars.co.uk
She also runs the number one YouTube channel for menstrual health and alternative menstrual product tips. Despite her age, she is considered an expert in her field and had helped many companies develop and improve their products.
https://www.youtube.com/user/preciousstarspads
---
You will also get the chance to meet and connect with other like minded female entrepreneurs and professionals so bring plenty of business cards and we look forward to seeing you there!!

All information used in this presentation you are registering for is produced by the speaker(s) for information purposes only and is for the sole use of the attendees at the presentation.
Whilst we feel this topic is beneficial to business owners, the views and information have not been issued by NatWest. Any views expressed in the presentation are not necessarily those of NatWest and should not be viewed as individual advice or as a recommendation. You should seek independent advice in respect of issues that are of concern to you.
To the maximum extent permitted by law we expressly disclaim all representations, warranties, or assurance of any kind, expressed or implied, that are made to the accuracy or completeness of the information contained in this presentation and no member of NatWest accepts any obligation to update or correct any information contained herein.