Description
"Finding Your Voice, Confidence & True Passion in Business"
Join us for an evening of inspiration and networking to celebrate International Women's day with like-minded, positive and inspiring women. This collaborative event will empower you to connect with women from all walks of life and engage with an inspirational panel of speakers from different backgrounds.

Whether you're already running a successful business, or considering starting one in 2019, join us at beautiful Fora venue for the opportunity to learn new insights from women who have followed their passion and reached the heights of success in business and their careers.

This International Woman's Day, we have curated a diverse panel of speakers, all with a different approach to business and success. Each panelist has chosen a distinctly different path to success in their life and career - from facing adversity or near failure, to become a recognized business success.

What do all these women have in common? Passion, drive and inspiration. A desire to be better than they were yesterday, to take inspired action and pursue their passion even when the going got tough.

You will have the unique opportunity to hear the real "behind the scenes" story of what it takes to succeed in business and life. Join us to ask questions and engage in the discussion, followed by drinks and networking to end the evening.
This is a special event from event series of #FORAHER & #BalanceForBetter movement in collaboration with @WomeninBusinessClub to empower and support women from all walks of life. Because every woman has a story and has a voice that needs to be heard.
The subject of the panel discussion will be: "Finding Your Voice, Confidence & True Passion in Business"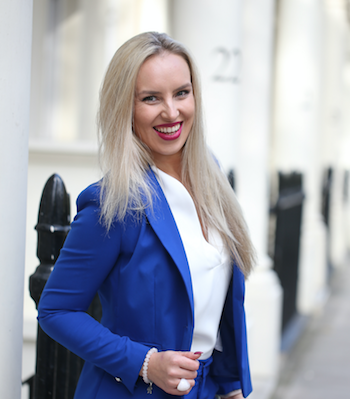 Your panel & Event host Raimonda Jankunaite - Entrepreneur, Mentor and founder of Women in Business club.
Raimonda began hosting events for women in May 2017 as a passion project that has quickly turned into a thriving international community of women. Attracting female entrepreneurs, business leaders, coaches and speakers from all over the world.
The Women in Business Member's Club has become the go-to platform for resources, knowledge, expertise, and inspiration for female entrepreneurs. The community has grown from a few hundred women to over 80k strong community and an online following.
Raimonda is most passionate about supporting other female entrepreneurs, mentoring and helping other women build sustainable, consistent income. Help them turn their ideas and passions into a business.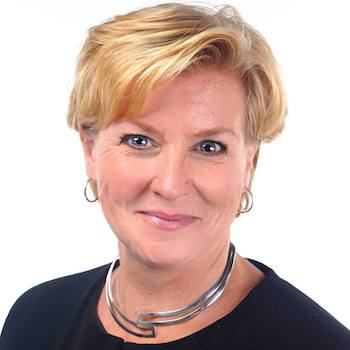 Nicoline Huizinga is a certified, self-employed confidence and visibility expert, coach, speaker and author of the book 'Flick the F*ck It Switch' due to be published in the Spring of 2019.
After working for international corporates for 25 years and learning the tricks of the trade from world-class trainers and coaches, she now helps female solopreneurs to be visible on relevant platforms for them to land great client contracts.
She strongly believes female solopreneurs should earn more money by using their unique talents and gifts. It's her opinion that once women will have more money, they will use it to invest it in themselves, their families and their businesses, and empower other business owners (including their employees) and the less fortunate in this world along that journey.
Nicoline's services include coaching and training for groups and in 1:1 programme for female service providers to increase their authority, to sell to ideal clients with ease and to increase turnover as a result.
Nicoline's born and raised in the Netherlands, but her clients are located all over the world, as she is fluent in 4 languages.
She is married, a humorous mom to a 14-year old son, a food & wine lover and a human behavior connoisseur. Nicoline is visiting us from The Netherlands exclusively for Women in Business event.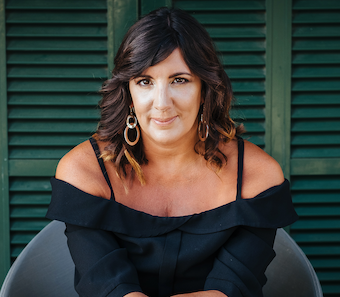 Lisa Johnson is a business and success coach and founder of Just Own This. She also owns a successful urban wedding planning company Carmela Weddings.
With previous careers in law, banking and the entertainment industry, Lisa set up Just Own This and her popular membership group GSD Society to help women start making profits from their passions using strategy and mindset. Lisa has spoken on the BBC's Women's Hour and is a Huffington Post Contributor. She has presented at Planners Extraordinaire in Dubai and been featured in national newspapers and magazines including Psychologies and Red.
Lisa lives in Hertfordshire with her Husband and 6-year-old twin sons but plans weddings and coaches women around the globe.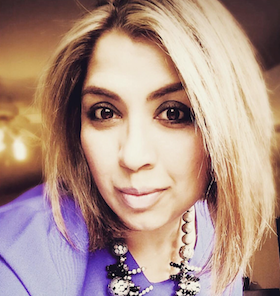 Dr. San Ludhra - Award-winning High Impact Business Mentor, Global Leadership Consultant, Investor and Keynote Speaker. She is the CEO & founder of
The Global Business Clinic. Dr San's mission is to create an impact by helping entrepreneurs learning the right skills to grow and scale their business and make a profit. (UK)

With her extensive experience in the medical field, San decided to start her own luxury, a high-end medical clinic in central London. In less than 2 years, she opened a second clinic and after 4 years she scaled her business internationally, opening clinics in different locations worldwide, including Dubai, Kuala Lumpur and Switzerland.

She believes in growth and has a passion for seeing others succeeding – this encouraged her to become a Mentor and bring her business to a new level. Her current services include mentoring 6-figure business owners who want to scale further and corporate women who want to start their own profitable business.

San, born and raised in The UK, lives in London. She runs her business while being a full-time mom to her two children.

Dr. San has been featured in Forbes, Huffington Post, The Telegraph and Inc business publications.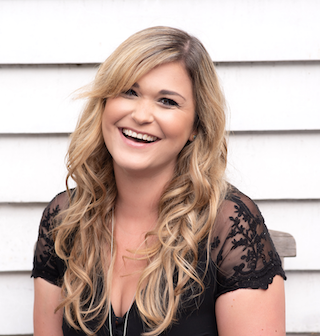 Fran Excell is a certified Mindset Coach (and host of The Positive Pants Podcast) who helps female entrepreneurs who struggle with self-sabotage tame their mindset gremlins and get out of their own way so they can become an unstoppable action taking success.
Fran will get you from feeling stuck, frustrated, not moving forward and sick of your own excuses to feeling full of self-belief, confidence and feeling like nothing can hold you back. KNOWING you're able to overcome any hurdle, obstacle or fork in the road and navigate it with ease and your positive pants firmly in place.
With a background of 15 years in advertising sales and marketing for major UK brands, combined with ICF accredited qualifications in transformational coaching, positive psychology, neuro coaching and NLP Fran knows exactly what it takes to navigate the mindset of starting and running your own business, putting yourself out there and the inevitable gremlins and self-talk that try to get in your way and stop you moving forward.
Fran is based in London and is currently raising her new gorgeous puppy called Milo.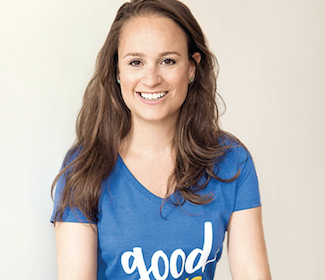 Serena Oppenheim is the Founder and CEO of Good Zing, the award-winning platform democratising access to health information to improve self-care and health literacy.
Like many founders in this space, Serena has been on a health journey which has included, amongst other things, 9 operations, Chronic Fatigue Syndrome and Fibromyalgia. With expertise in growth strategy, partnerships and SEO, Serena act as an advisor to a variety of consumer startups in both the US and UK. In addition, she is a columnist for Forbes writing about health, wellbeing, and innovations in the space. Serena received her MBA from Columbia Business School. She has a Masters in International Affairs and Diplomacy from SOAS and earned her BA from Brown University.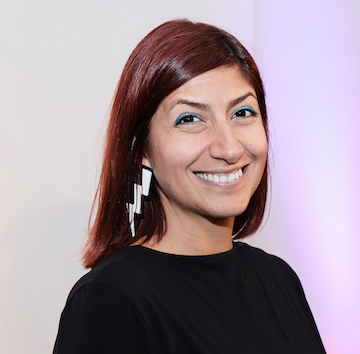 Roberta (aka Beta) Lucca is a Serial Entrepreneur, Forbes Top 50 Women in Tech, YouTuber, Angel investor and Co-Founder of the BAFTA-winning Bossa Studios – a Games developer and publisher based in London.
She's grown Bossa from a blank canvas into a multi-million-dollar business, now with a team of 70+ people. With hits including Surgeon Simulator and I Am Bread, the studio is renowned for their ability to create the most iconic genre-defining games while engaging with influencers.
Having both succeeded and failed in all aspects of starting and growing businesses, Roberta loves sharing her lessons learned as a Speaker, and in her new YouTube channel – Beta Lucca. The channel's mission is to encourage young girls to be more confident and bolder to make great things happen (as an entrepreneur or not) while changing the way women are portrayed in media.
This Event is Sponsored by Fora -
beautifully designed and contemporary flexible workspaces, located across Central London. This venue located just a stone throw away from London Bridge and Borough station. Fora offer beautiful and contemporary office and co-working space for a modern business owner. Find out more at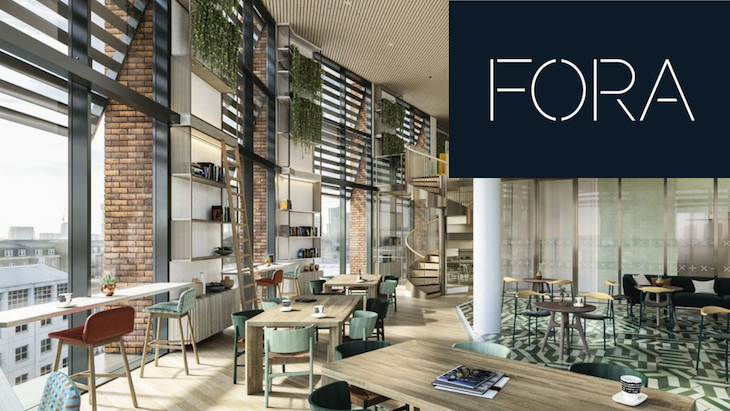 What to expect? - Have a peek at our last Women in Business event at FORA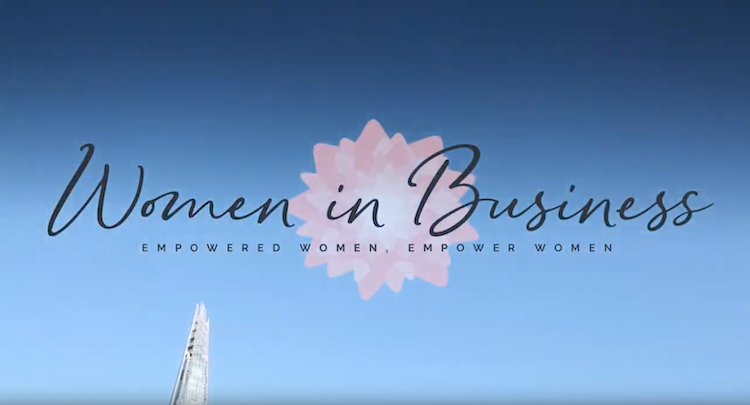 Flowers and decorations sponsored by Blooms & Candy - Flower and gifts delivery service in London - making our event beautiful with flower decorations and macaroon tower display.

Women in Business Club Members get an exclusive 50% discount to this event. Want to find out more about our member benefits? Visit
www.womeninbusiness.online