Description


Inspiring Women in Dentistry Conference 2020
Friday March 6th 2020
Registration from 8:45am
Finish 5pm
Crowne Plaza Hotel, Leeds
To coincide with International Women's Day 2020 we are delighted to present to you an exciting full day event packed with inspirational TED-style power talks from leading ladies inside and outside of Dentistry.
Who is this event for?
All women in dentistry: Practice Owners, Dentists, Therapists, TCOs, Dental Technicians, Hygienists, Managers, Dental Nurses, Receptionists, and all women working in the dental industry too.
This event is for women to meet women, so you can network, be inspired and be inspiring! Come yourself, and bring your team, friends and colleagues in dentistry.
This event is focussed on women, however all genders are welcome!
All profits will be donated to www.asha-nepal.org to support women survivors of trafficking and severe violence in Nepal.
Dietary Requirements
A gorgeous buffet lunch and refreshments are included. However, please let us know if you have any dietary requirements by emailing enquiries@the-dentalstudio.co.uk.
Speakers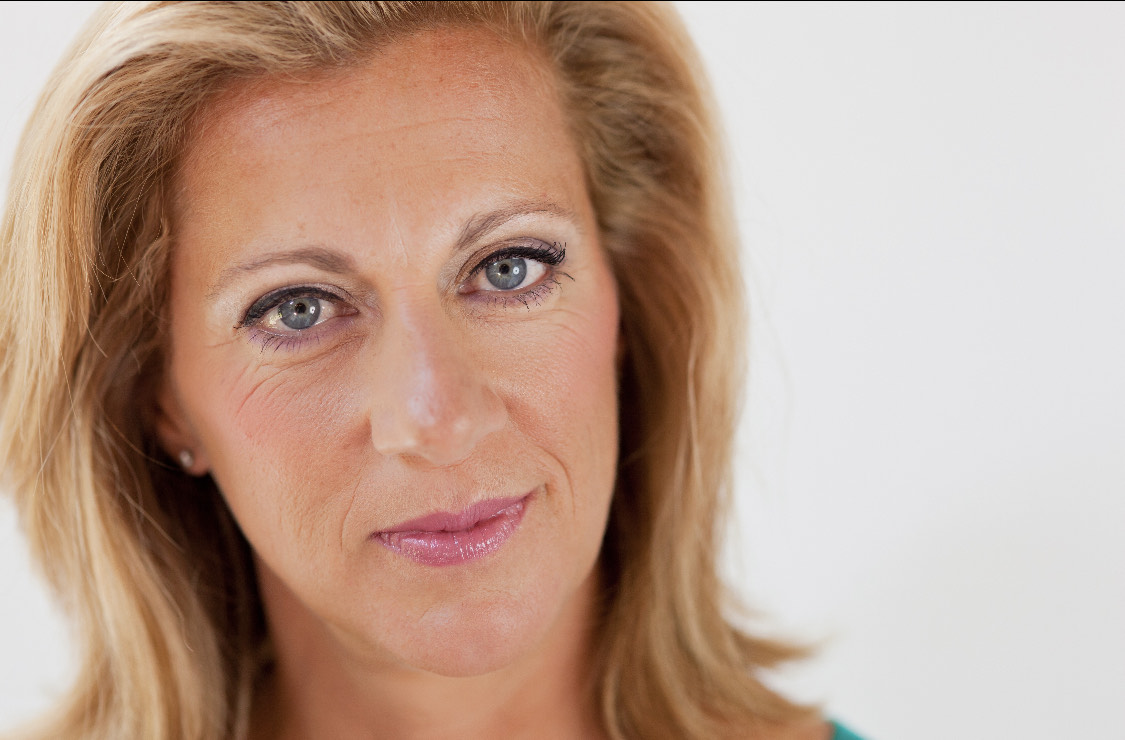 Sally Gunnell OBE
"Dare to Win - Learn how to Develop a Winning Mindset"
The Essex Girl who captured the hearts of a nation. She remains the only woman ever to hold four major track titles concurrently – Olympic, World, European and Commonwealth.
Following her retirement from international athletics, Sally developed a new career as a television presenter and inspirational speaker. She has written four books on fitness, health, self-fulfilment, and wellbeing. She is married to Jon and is mum to three sons; Finley, Luca and Marley.
Sally's athletics career:
Sally's rise to the pinnacle of her sport was hard won. She blew the chance to be World Champion in 1991, stormed back to win Olympic Gold in 1992 and defied incredible odds to become World Champion in 1993, setting a new World Record in the process. She contended with injuries, athletes that she saw as more naturally gifted and, a relatively modest support infrastructure compared to her peers.
Her success, by her own admission, was down to a firm grip over her own mind and a lot of very hard graft.
Sally's career after elite sport:
Sally's injuries eventually forced her retirement from elite sport, but she continued to remain in the public eye, thanks to her TV career. She worked for the BBC through the late Nineties and early Noughties, covering athletics events from around the world.
Her passion for health and wellbeing was a key component of her athletics success. She took her knowledge and experience in to the printed word, writing four influential books on the subject.
Today, she mixes keynote speaking and running corporate wellbeing programmes. She is also a high-profile supporter of healthy and active family initiatives in the UK
---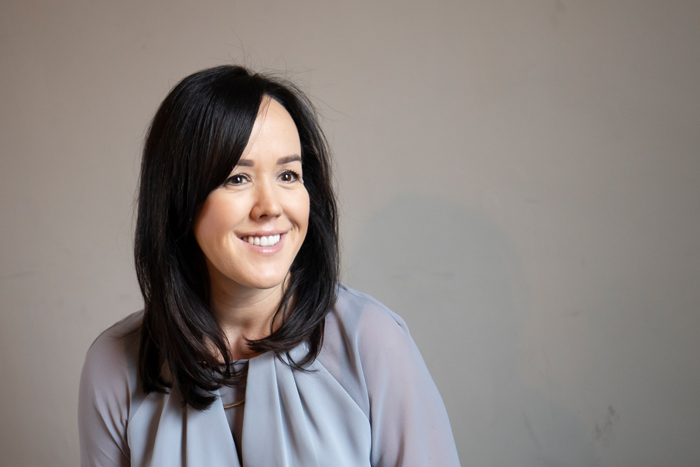 Laura Horton
"Women - can we have it all?"
Laura has worked in Dentistry for 21 years and has a huge passion and enthusiasm for Treatment Coordination, business and team development. In 2008 Laura left her full time practice management role. Ever since, with her years of experience and vast amount of knowledge, Laura has been working with dental practices to help them successfully reach their true potential.
Laura is a master at communicating with patients and provides training to dentists with her grass knowledge experience. Every aspect of training comes from real experiences with patients over a period of many years.
Horton Consulting work with dental practices through the UK and Europe to motivate and inspire the leaders and the team to deliver the vision of the owner(s) in a patient centred business.
---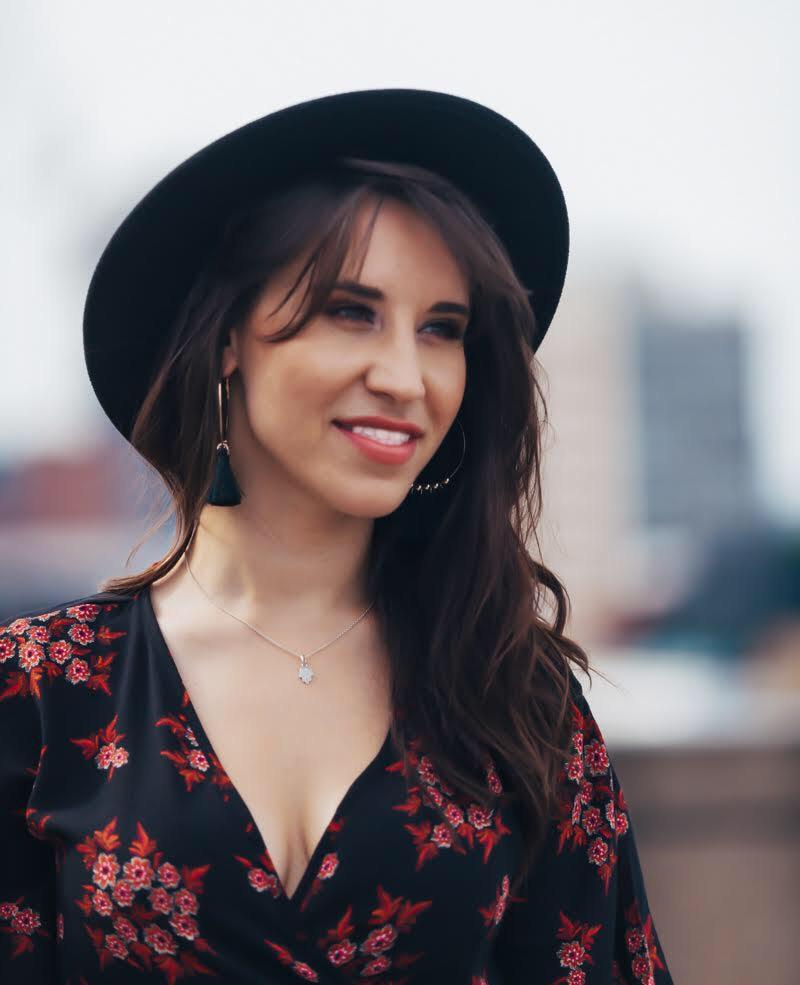 Anna Middleton, London Hygienist
"Building your brand"
Anna is a dedicated and passionate award-winning dental hygienist. She started "London Hygienist" with the mission to change the way oral health care is delivered to patients.
Anna studied at the Eastman Dental Hospital after working as a dental nurse, and graduated in 2015 from the Faculty of Royal College of Surgeons. Since qualifying, Anna has attracted an ever-growing and loyal patient base from the public, press and celebrities alike. This – along with her superior dental service in the heart of London - means Anna is regarded as one of the most popular and sought-after hygienists in London and a rising star within the industry.
Anna is a key opinion leader for Philips and Orascoptic, a global Guided Biofilm Therapy (GBT) ambassador for EMS Dental, and a member of the British Society of Hygienists and Therapists. Anna lectures and writes regularly for both industry and consumer press.
---

Dr Ruth Brady BDS
"Let's FACE it - Expanding the Frontiers of Dentistry"
Ruth qualified as a dental surgeon in Liverpool in 1981 and ran her own practice with her husband for 30 years.
She went on to train extensively in Advanced Restorative dentistry, occlusion and Surgical Implantology at the Sheffield and Manchester Dental Schools before branching out further into the field of Advanced Facial Aesthetics in 2004.

Ruth then became a multi-award winner within this discipline and became a senior instructor for a world renowned training institute in Reading, and is now on the faculty of OFAA where she teaches detailed head and neck anatomy on cadaver heads, at King's College, London.

Ruth is passionate about how this subject relates to present day restorative dentistry, occlusion and orthodontics by giving her the ability to improve the structure of the profile and frontal aspect of the face and treat many other conditions such as 'gummy smiles' and pain from TMJ dysfunction syndrome.

She believes only in seamless and natural results, achieved in accordance with completely normal anatomy and is convinced that it can make real difference to patients' confidence and their lives.
Ruth now works at The Acomb Dental and Implant Clinic near York and her work is limited to treating the face, neck and TMJ.
---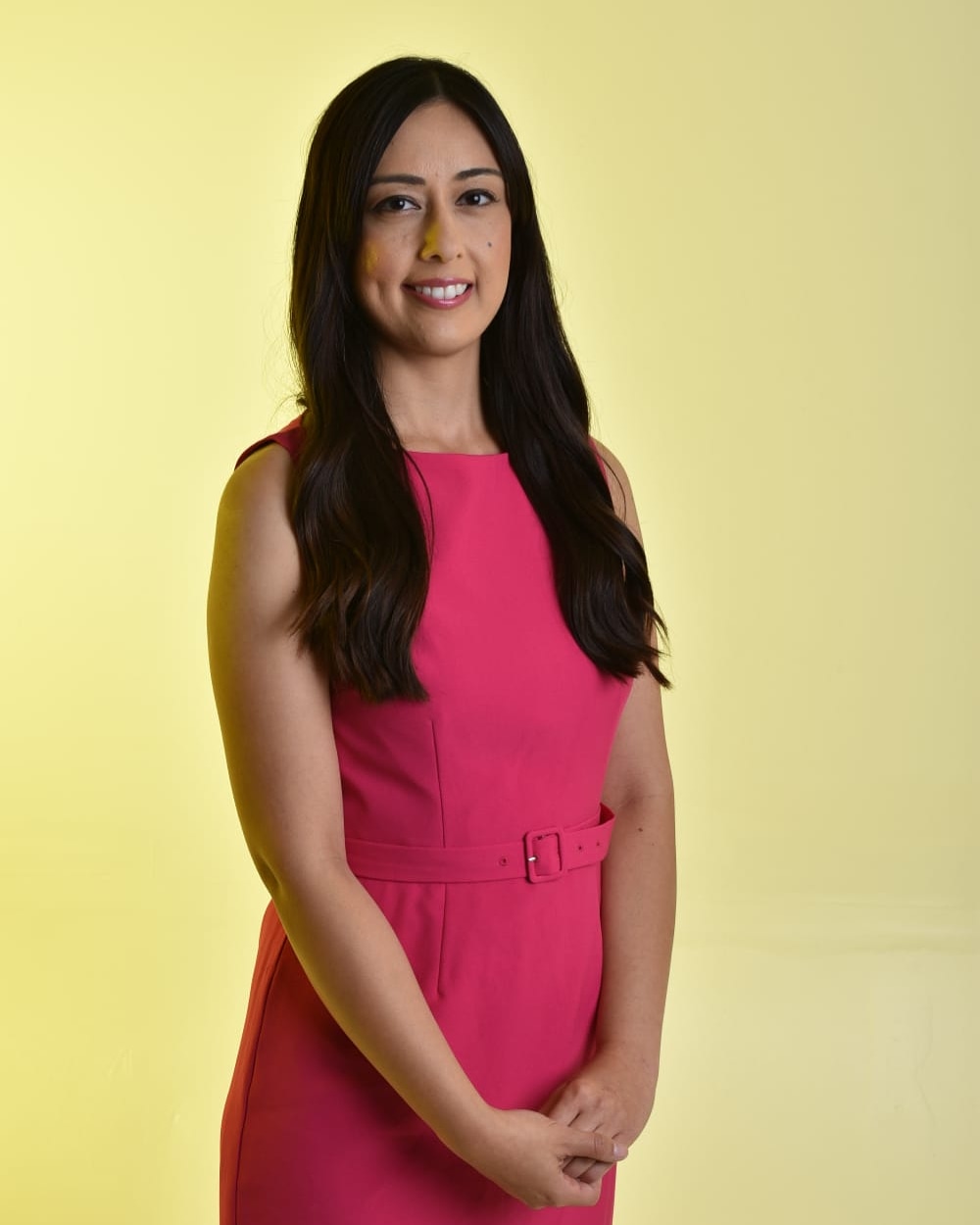 Dr Mahrukh Khwaja, Empowering Women in Dentistry
"The neuroscience of mindfulness"
Mahrukh Khwaja is a general dentist with a special interest in cosmetic dentistry, working in Kent for almost a decade now. She is currently completing her Diploma in Aesthetic Dentistry. Her passion for sisterhood, challenging inequalities and increasing visibility of women within the profession led her to founding Empowering Women in Dentistry in April 2019. Since then, Mahrukh has collaborated with many inspiring dentists and healthcare allied professionals in workshops around business, podcasts discussing mental well-being to politics and articles for BDJ in Practice and Dental Town on emotional resilience and overcoming rumination. She is an avid blogger, with a big focus on health, community, diversity and equality.
Her interest in the mind led her to completing her BSc in Psychology in 2008. Mahrukh is now an acredited mindfulness and well-being at work teacher and is currently on the training pathway to become a counsellor and CBT therapist. In 2019, Mahrukh founded Mind Ninja, a mind optimisation company that helps dental teams enhance their emotional resilience and well-being. Her mission is to empower all dental professionals to live happier, healthier lives.
At an organisational level, Mahrukh is in talks with the CQC to embed well-being in their protocol. Mahrukh also conducted a well-being study this year and the results will be published shortly. The study explores the themes of the thoughts dentists have when dealing with stresses at work.
---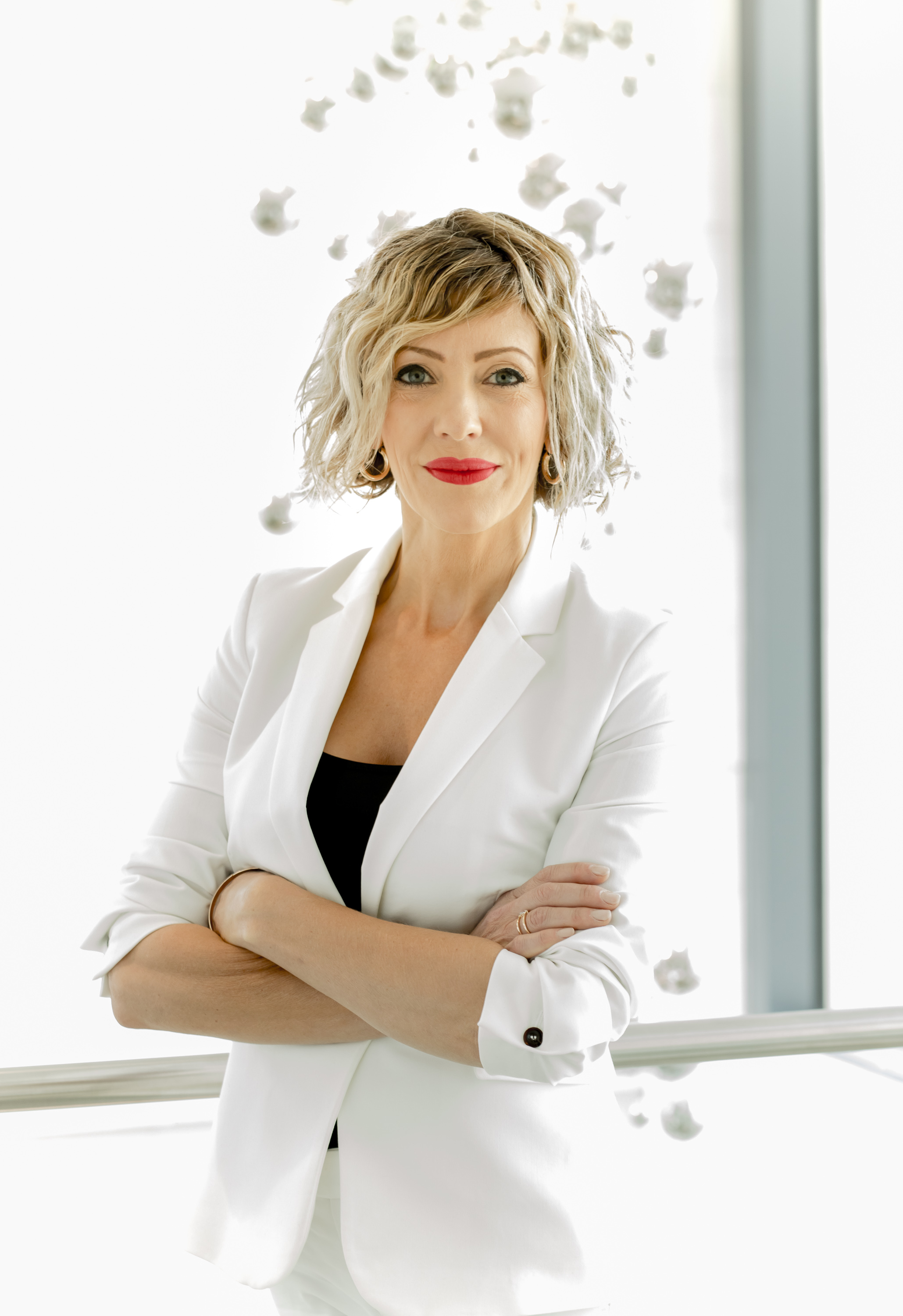 Dr Andrea Ubhi BChD
"Stretch for Amazing"
Andrea will illuminate common misconceptions and un-truths that hold us back, as women, from thinking with the Mindset of Equality. She will show you how to step out of this mindset. She will show you how to dream bigger, more amazing dreams. You will go away with a step by step guide of how to stretch and reach Your Amazing. This talk will change your thinking. However, be prepared, it could change your life.
Andrea Ubhi is director of Andrea Ubhi Dentistry, a referral practice in York.
Andrea opened her first cold squat practice in 1997, building this NHS practice up to a 9 surgery NHS practice, selling in 2014. She opened her private practice in 2002, building this up to be one of the leading providers of Straumann implants in the UK.
Andrea was the first female and one of the youngest dentist's to be named Dentist of the Year 2005 (The Dental Awards) and went on to be named Employer of the Year 2016 (The Private Dentistry Awards). Her team made history, when they won Team of the Year for three consecutive years, 2016, 2017 & 2018 (The Dental Awards).
Andrea is author of The Essential Guide to Dental Implants, is on the editorial board of Private Dentistry and writes regularly for the dental press.
Andrea is Chair of Asha Nepal, caring for survivors of trafficking and severe violence in Kathmandu.
Andrea's vision is for women all over the world to be everything that they can and want to be.
---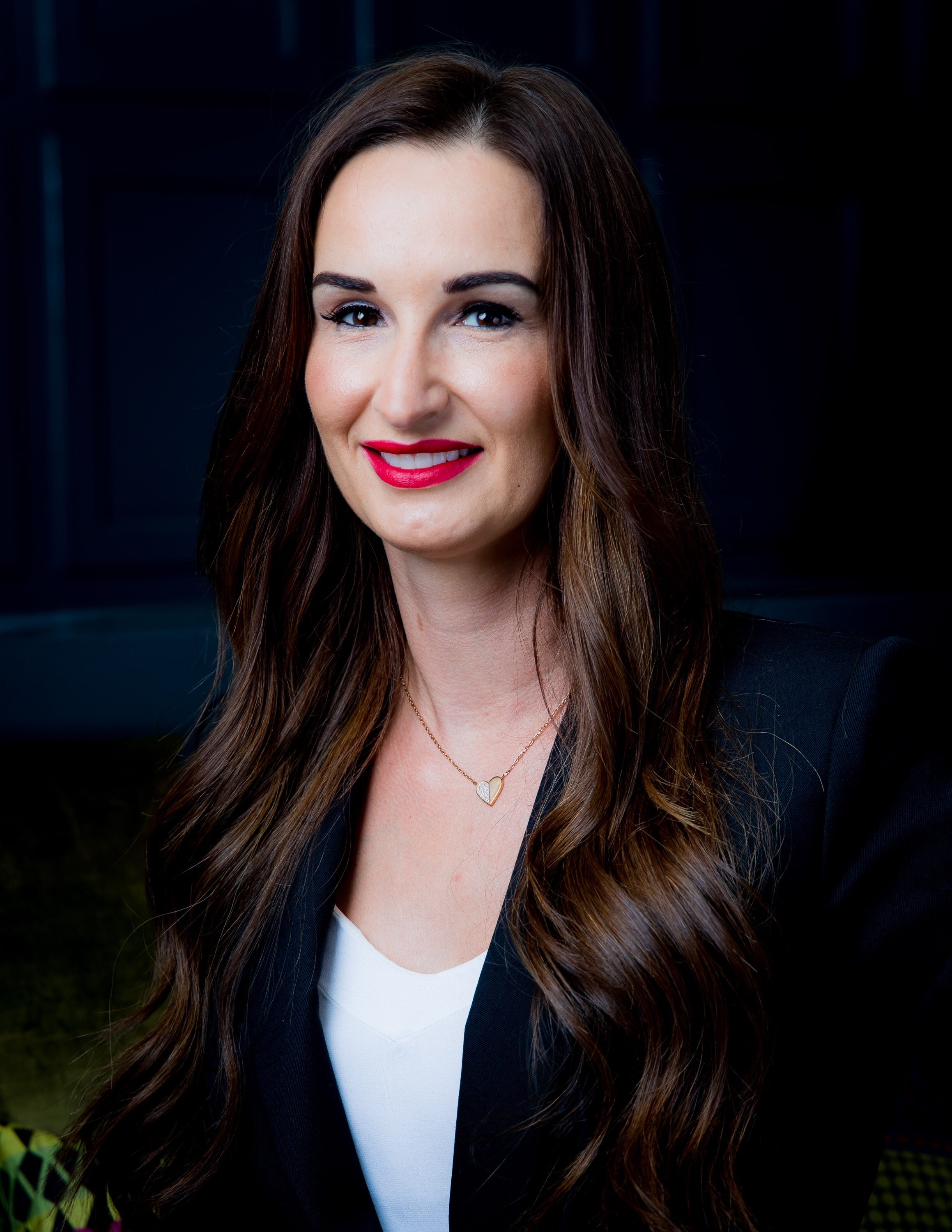 Dr Martina Hodgson BChD MJDF
"Think Positive"
Martina is a multi-award winning general and cosmetic dentist with a particular interest in Invisalign and has 18 years experience in general practice.
In 2005 she became a member of the Joint Dental Faculties of the Royal College of Surgeons. She has a postgraduate Diploma in Dental Homeopathy and has extensive training in fixed-appliance therapy. She is currently studying for the Postgraduate Diploma in Clear Aligner Therapy.
Martina sits on the Private Dentistry Magazine Editorial Advisory Board and is a Clinical Advisor for Aligner Consulting, training dentists in the use of Invisalign.
A private practice owner since 2006 and a strong believer in the importance of a superstar team, she has led her team to win multiple awards, including Best Team UK at The Dentistry Awards 2017. An advocate of giving back to the community she regular fundraises for charities, and has involvement with local schools and groups.
Martina is the co-founder of Inspiring Women in Dentistry, organising events, mentoring and support for women in dentistry.
---
Dr Vinnie Thandi BDS
Unfortunately due to unforseen circumstances Vinnie will not longer be able to speak at this event. We apologise for any disappointment.
---
Organiser of Inspiring Women in Dentistry Conference 2020
Inspiring Women in Dentistry started when we - Martina Hodgson and Andrea Ubhi - bumped into each other for the first time in a coffee shop. We could have talked dentistry, business and everything-under-the-sun for hours! We discussed how inspiring it is to speak with other women in dentistry. 
Let us give you a couple of statistics: only 19% of business owners and only 5% of implantologists worldwide are female. We want women to be everything that they choose to be, and we want to provide events where women feel supported and encouraged. And we want you all to share in the fun!!  So please come and have a great time!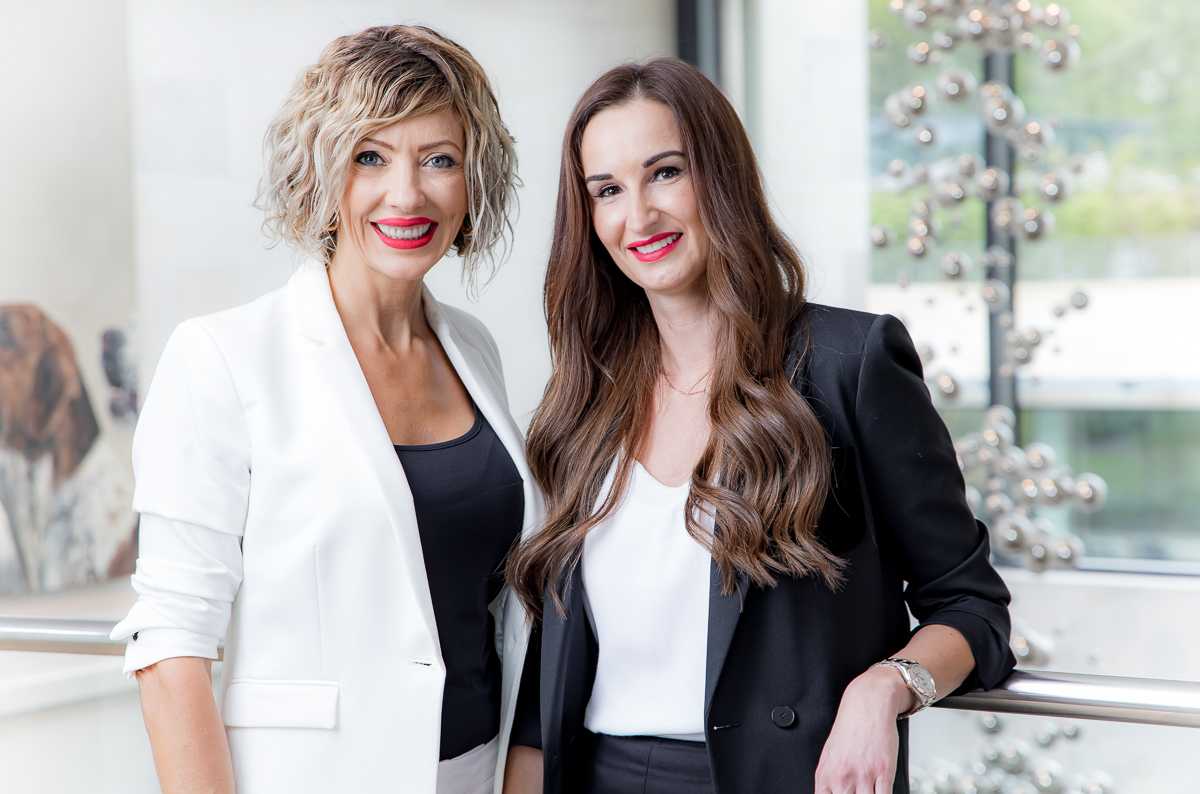 Contact andrea@andreaubhi.com or martinahodgson@hotmail.co.uk