Location
Old Course Hotel
St Andrews
KY16 9RJ
United Kingdom
Refund policy
Refunds up to 1 day before event
Description
Inspiring Women
Date: Wed 7 March 2018
Venue: Hall of Champions, Conference Wing, The Old Course Hotel, Old Station Road, St Andrews, KY16 9SP.
Times:
- 5.30pm – Networking + Sandwiches, hot & cold drinks
- 6pm – Speakers + Q&A
- 7pm [Approx] – Networking, sandwiches and drinks
March 8 2018 is International Women's Day 2018. On the eve of this annual celebration of the contribution women have and continue to make to our world, St Andrews Business Club is honoured to have inspiring women who have achieved much to date in their careers and lives share their stories, lessons learned and advice to other women.
Speakers:
Keynote - Professor Sally Mapstone, Principal & Vice-Chancellor, University of St Andrews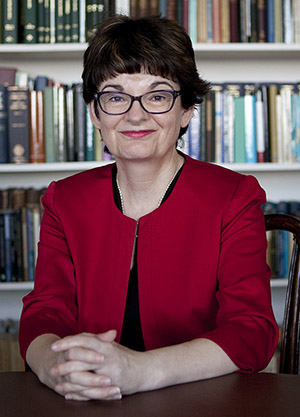 Professor Sally Mapstone has been Principal and Vice-Chancellor of the University of St Andrews since September 2016. The core values of her Principalship are excellence, inclusiveness and fairness.
Before taking up the role, her academic career was spent at the University of Oxford, where she read English Language and Literature, gained her doctorate on Older Scots literature and became Professor of Older Scots Literature in the Faculty of English Language and Literature. Earlier in her career she worked as an editor in the book publishing industry. She is an Emeritus Fellow of St Hilda's College, Oxford and an Honorary Fellow of Wadham College, Oxford and St Cross College, Oxford.
Professor Mapstone is a member of the board of Universities UK, a member of the Higher Education Policy Institute advisory board, and a member of the National Centre for Universities and Business Growing Value Scotland Legacy Project Advisory Group. She maintains a strong interest in issues of equality and access.
Nicola Dames, Founder, Vanilla Blush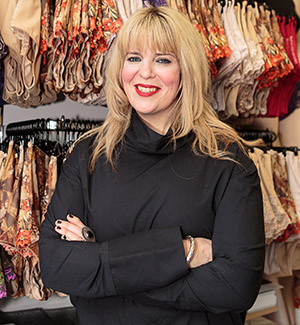 Nicola Dames had her life change forever when she started to suffer with Ulcerative Colitis in her 20s. After surgery to remove her large colon, she found underwear available for women with stomas lacked femininity. So in 2008 she started Vanilla Blush to design, make and sell what women like her wanted.
Since then it's grown to become a multiple award-winning brand specialising in selling swimwear and medical lingerie to people like her, directly and via the NHS, in the UK and 8 European countries.
In 2011, Vanilla Blush had its first range listed as a Class 1 Medical Device and in 2014 launched its pioneering innovation with Hernia Prevention and support available on NHS prescription.
In 2014, Vanilla Blush was named Post-Surgery Brand of the Year and in June 2016 secured £50,000 in Scottish EDGE funding. In December last year, Nicola was included in Lingerie Insight's Power List 2018.
Why you should attend
Regardless of your gender, we can all be inspired by the stories of inspiring women and learn lessons we can apply in our own lives and careers.
BOOK NOW
Book your place by 12:00 Monday 7 March 2018.
Parking
There is free car parking at the hotel.
If you can't get somewhere there, there is a large car park nearby at Petheram Bridge:
- Petheram Bridge Free Car Park, St Andrews, KY16 9SG. Google Maps - https://goo.gl/maps/3BtfNrqYcw32