Description
Come & join us at the beautiful setting of the COACH in Taunton; based right on the River Tone this venue marks the perfect spot for a creative Instagram workshop! Our workshop will be informal & relaxed therefore we are limiting tickets to 15 attendees only. Our previous workshop dates SOLD OUT in less than two days so please don't delay if you would like to attend!
"Attended the Instagram workshop this week. Laura and Pete were very professional and informative. The workshop had a great balance of practical and theory elements and we were given opportunity to share information and ask questions. I would recommend this workshop to anyone who is just starting out on Instagram. The venue was great and the cake was amazing."
- SASP Somerset, Laura Dyke
Come & learn;
*All about the specific benefits of Instagram for businesses
*Our top Introtweet tips for making the most of all Instagram features & building your account
*Explore all of the latest Instagram apps & features to make your Instagram stand out from the crowd
*Create & discover the powerful business benefits of Instagram stories & following Hashtags
*Become part of the Instagram Boom! Instagram users have more than doubled in the last 6 months alone & this is set to grow even larger & even faster as we move into 2018, don't get left behind.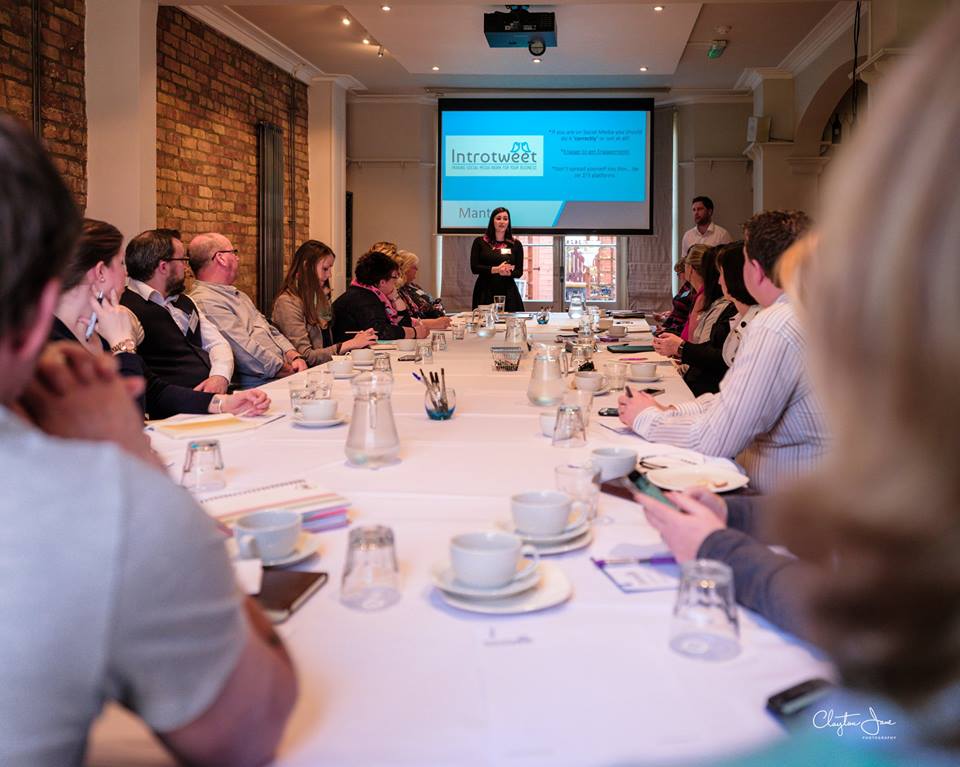 "I recently attended the Instagram Workshop with Introtweet and it was a real eye-opener as to what new tools and tricks are available. Laura and Peter certainly know their facts too, any questions asked were answered accurately and honestly. I would highly recommend attending these events! Also I have been more than happy to refer my clients their way, very pleased and impressed!"
- Sally: Design Bean
Ticket price includes our 2 & a half hour Instagram workshop, Coffee & Cake, plus our Introtweet notebook to make notes throughout the session.
Please ensure you bring your smartphone along to the workshop with the Instagram app already downloaded. If you need help doing this before the session we can help you do this & create your Instagram account for you if required.
We look forward to seeing you in December & helping you make the most of Instagram for your business.
Laura & Pete
Introtweet