Instagram Marketing Workshop in partnership with WeWork - How To Grow Your...
Description
Instagram Marketing Workshop in partnership with WeWork - How To Grow Your First 1000 Followers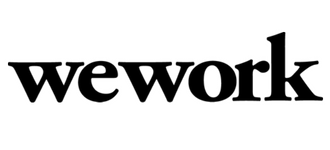 With over 1 billion monthly active users on Instagram, your business has the potential to reach, engage, and build a massive community on Instagram.
If you're looking to build your brand presence, increase engagement with your online community and build a loyal fanbase, then this masterclass is tailored to you.
Whether you work in marketing or PR, or want to grow your own business on Instagram this masterclass will guide you through marketing strategies to boost your following, increase engagement and organically grow your online presence (no fake followers allowed!).
Who this class is for:
Individuals wanting to build influence

Small and large businesses or brands wanting to build community engagement and sell over Instagram

Marketing or PR professionals
What we'll cover:
Understand how Instagram can boost your brand

How to create a profile that best reflects the message you want to send and GAIN followers

The art of curating an aesthetically beautiful account that's both ENGAGING and inspiring

Learn how to grow your presence ORGANICALLY (no fake followers allowed!)

Strategies and tips for using Instagram to engage with new and existing customers

Top NEW Instagram features in 2018 that you can use for free to grow your audience
How to position your Instagram to achieve GOALS for your business or personal brand

Learn how to monitor the impact and success of your content so you know what is working

The EXACT tools you need to make Instagram posts shine and helping you save tons of time

And much more...
Here are what some of our past attendees have said about the workshops:


"Extremely helpful. Laurie focused on the quick wins and useful strategies that I could take action on today. Very Practical and helpful advice! Love this class. Thanks, Laurie!"
- Tania O, PR professional, Previous Student
"Very informative course. Great pace, very clear instructions & explanations, covers a lot of useful strategies for using Instagram for your business. Great for business owners who don't have exorbitant amounts of time throughout the day, thanks for this practical course Laurie!"
- Olga P. Startup Founder, Previous Student
"I loved how it was very easy to follow and Laurie takes the time to make sure the concepts are understood. I also like how the course connected our business goals with Instagram, and I took away tons of information on best practice to grow my business branding on Instagram. Highly recommend!"
- Alex G, Marketing Professional, Previous Student
About The Instructor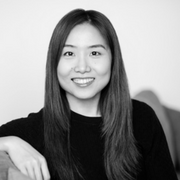 Laurie Wang is a London based award-winning digital marketing consultant who gets businesses seen by audiences that are hungry for their products or services. Her knowledge and understanding of the digital landscape have benefited an eclectic mix of clients from young start-ups to FTSE 100 giants, and more recently Google, where she helped to roll out its digital skills training across the country.
She has been featured in EliteDaily, Metro, FT and Fast Company, and has trained industry executives on the power of digital marketing. In 2017, she was named by the British Interactive Media Association as a top Rising Star in the Digital industry. You can find her on Instagram and Twitter at @iamlauriewang. Find out more at https://lauriewang.com.