Description
Instagram workshop for Bristol Content Group
Come and join us at the Underfall Yard for May's Bristol Content Group meet up. Connect and learn from fellow content enthusiasts around the city and beyond.
Master your Instagramming skills with @PorthJess
We're delighted to bring you an exclusive Instagram workshop from the brilliant Jessica Siggers aka @Porthjess - head honcho of IGers Bristol (that's Bristol's official Instagram network).
If you'd like to master your basic or intermediate Instagramming skills (whether you're an owner of a personal or company brand) then this really practical, insightful workshop is for you.
Jess is a Bristol-based photographer with clients including Farrow & Ball, Pret A Manger & the At-Bristol Science Centre. She's now an Instagram 'Suggested User' with 37.5k followers!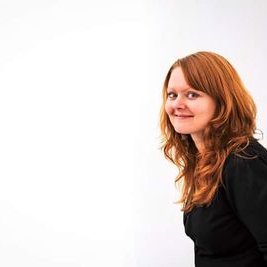 Why Instagram?
400 million active monthly users globally

75% of which live outside of the US

14 million of those active users based in the UK

Overtaken Twitter as the UK's second most popular social media network (behind Facebook)

Studies have shown that for top brands Instagram delivers 58 times more engagement per follower than Facebook and 120 times more than Twitter

The average engagement per Instagram post has grown by 416 % over two years…and still growing…

Instagram Global Domination a possibility!!!
In this 90 minute workshop Jess will cover:
Getting started: Jess' story; Instagram basics
'Gramming with what you've got: Finding your Instagram niche / creating content - aka your 'Top Nine' square;

improving your Smartphone photography

Editing tips: Filters and effects/trends; best photo editing apps
Launchpad: Engagement/building your community; # hashtags, algorithm/stats
Workshop exercise - Jess will get us all 'Gramming in the wild!
Finish - go forth and 'Gram! Instagram etiquette; dealing with copycats and shooting the public

Any questions.
NB: For the practical workshop exercise you will need to have an Instagram account already set up. Sign up at instagram.com.
Join us at new Bristol venue Pickle Cafe at the Underfall Yard Visitor Centre at the Hotwells end of Bristol docks and find out how to make Instagram work for you.
Order of play
6pm tea, coffee and refreshments at Pickle Cafe
Jess' workshop will start at 6.30pm and run until 8pm
Networking and chat afterwards until 8.30pm
(Join us for drinks afterwards at the Pump House, Hotwells if you're feeling sociable)