Description
Installation Court & Dinner 2017
By kind permission of the Worshipful Company of Painter-Stainers, the Guild of Entrepreneurs is privileged to call all Freemen and their guests to attend the Installation Ceremonial Court and Installation Dinner at Painters' Hall on Thursday 23rd November 2017.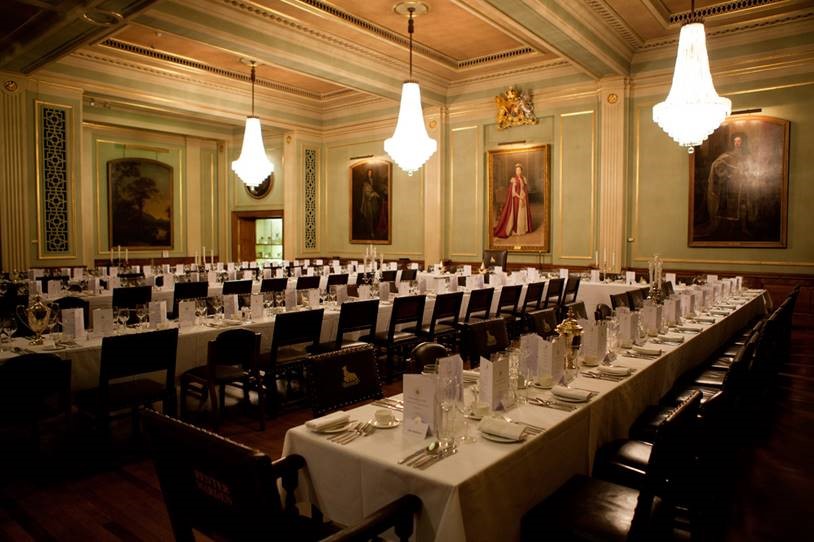 The Master, Kate Jolly, will admit the last new Freemen of her hugely successful year of office, before installing Lee Robertson as the fourth Master Entrepreneur.
The new Master will in turn invest his predecessor as Immediate Past Master, invest his Wardens and swear-in new Court Assistants, before leading the celebrations of the 3rd anniversary of the Guild's launch.
The Installation Dinner is the preeminent formal dining event of the Guild's year, and this very special occasion will again be held in the imposing Painters' Hall. A sumptuous dinner will be served, preceded by a sparkling reception.
The new Master will speak after dinner, and a stirrup cup will be served in the Court Rooms.
Painters' Hall
The earliest reference to the property is dated 1375, citing a building between Hoggen Lane and Trinity Lane, and it was this property, probably a Medieval timber framed building that was acquired in 1504 for £30 by John Browne and conveyed to a number of his brother Paynter-Stayners in 1532, and was first described as "Paynters' Hall" in 1549.
The Painters' Hall that stands today, however, was built in the 1960s, in place of previous Hall (destroyed by bombing in 1941). The Hall that stood before that had been consumed by the Great Fire of 1666. It is noteworthy that the Painter-Stainers' coat of arms features a phoenix.
Dress Code : Evening Dress (White Tie)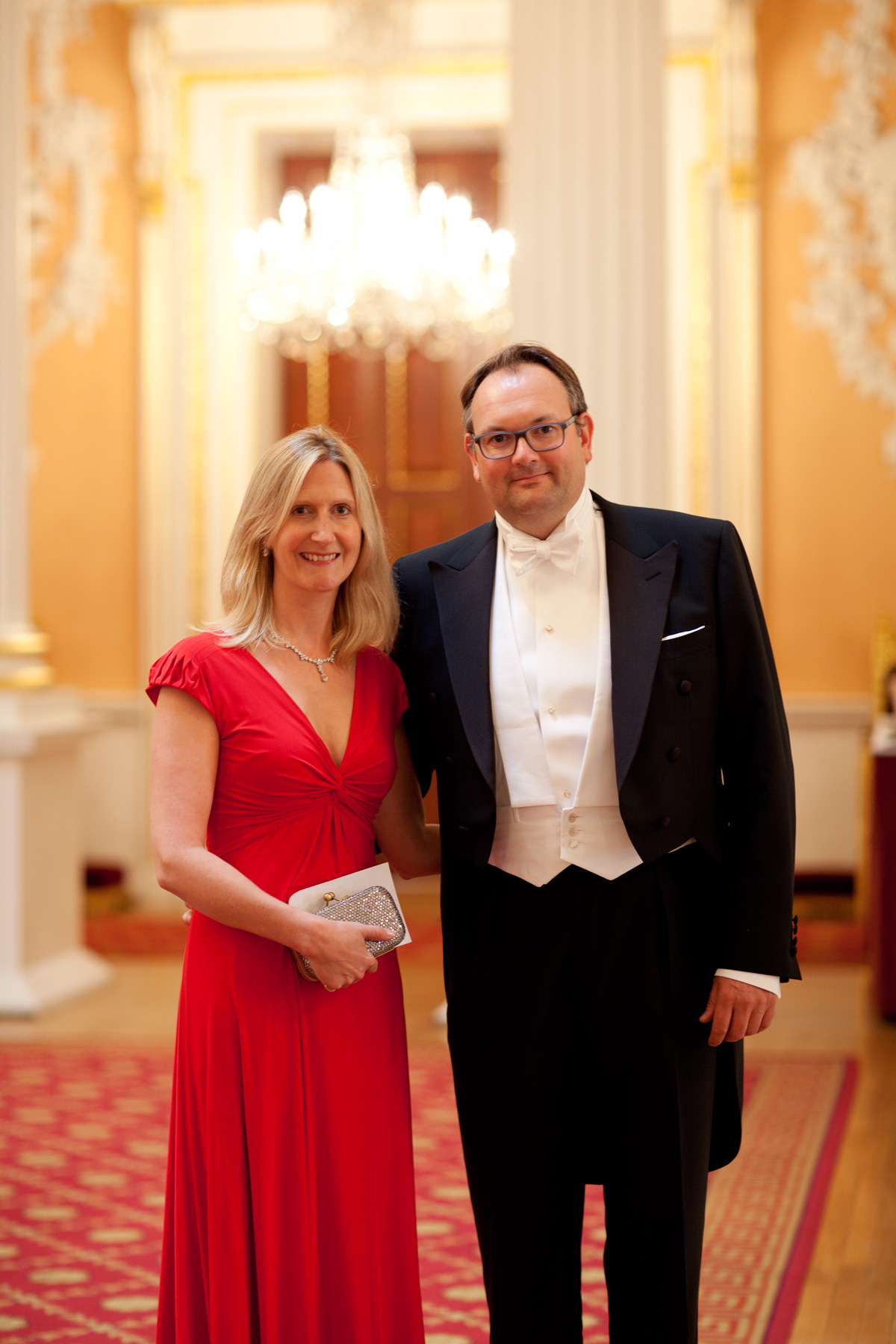 These directions should be read in conjunction with the appropriate parts of the Customs & Guidelines. Copies are available from the Clerk's Office.
Gentlemen should wear evening dress - black polished or patent shoes, a black evening dress tailcoat and trousers, white shirt, white wing collar, white waistcoat and white bow tie.
Ladies should wear evening gowns/long dresses or permissible equivalents. Shoulders should be covered (in practice this means the wearing of a light shawl or pashmina). Married ladies may wear tiaras.
Decorations are to be worn. Any queries regarding the wearing of decorations should be directed to the Clerk's Office.
Equivalent National Dress or Uniforms may be worn.
Court and Officers' badges are to be worn.
Founder/Founding Member lapel badges and gold Members' pins may be worn (but not magnetic name badges, please)
Please communicate details of the dress code to your guests well in advance. Any queries regarding the suitability of dress should be directed to the Clerk's Office as soon as possible to avoid difficulty.
Timings and Arrivals
Invitations will be issued and you must bring your (individually named) invitation with you.
The Installation Court will begin promptly at 6.15pm, and all are very warmly invited to witness this. Please note that no entry to the Court Room will be possible during the Court itself, so please ensure you arrive in good time.
Seating is limited, and so please be mindful of others and offer your seat to those less able to stand.
A reception will be served in the Court Room from 7pm, and the new Master and his Wardens will recieve guests into the Livery Hall for dinner.
Dinner will be served in the Livery Hall at 7.30pm.
Carriages at 10.30pm.
Images are the property of the Guild of Entrepreneurs and (c) Jonathan Cherry
The Guild of Entrepreneurs is grateful to The Worshipful Company of Painter-Stainers for some of the information in this document, and to Freeman Charlie Bradshaw and Mrs Olivia Bradshaw for modelling so elegantly.
Travel
Painters' Hall is located in Little Trinity Lane, which is just behind Mansion House Station (Circle and District lines)
7 minute walk from either St Paul's Station or Bank Station
15 minute walk from either Liverpool St Station or Aldgate Station
15 minute walk from London Bridge Station
---
---
Bookings cannot be amended or cancelled after midday on Tuesday 14th November
DEADLINE FOR BOOKINGS IS MIDDAY ON FRIDAY 17TH NOVEMBER