Location
Pop Up Theatre
449 Bethnal Green Road
London
E2 9QH
United Kingdom
Description
"An exciting social experiment and an effective artistic coup."
Der Tagesspiegel

"Beauty, brilliance, sheer hard work and, most crucially, the guts to take a risk into uncertainty with her collaborators."
Huffington Post

#Instalove is a joyful and electrifying confrontation with love and all the reasons we seek it – from the playful to the pathetic, the pragmatic to the passionate. Within the construct of a live dating game, Catherine performs four women who vie for the audience's affections through interactive dates, conversation, and game-like encounters.

Funny, mortifying, and full of heart, #Instalove shamelessly leads us to reveal what we do for love. Laugh, sigh, dance, and cry. Expect to make one hot mess. Together, audience and performer tackle a timeless quest with a radical twist.

Every performance is unique. Stay after for food, drink, and conversation!
Writer/Performer - Catherine Duquette
Director - Ruth Sergel
Costume Designer – Rebekka Dornhege Reyes
Duration: 75 minutes, plus an informal post-show coversation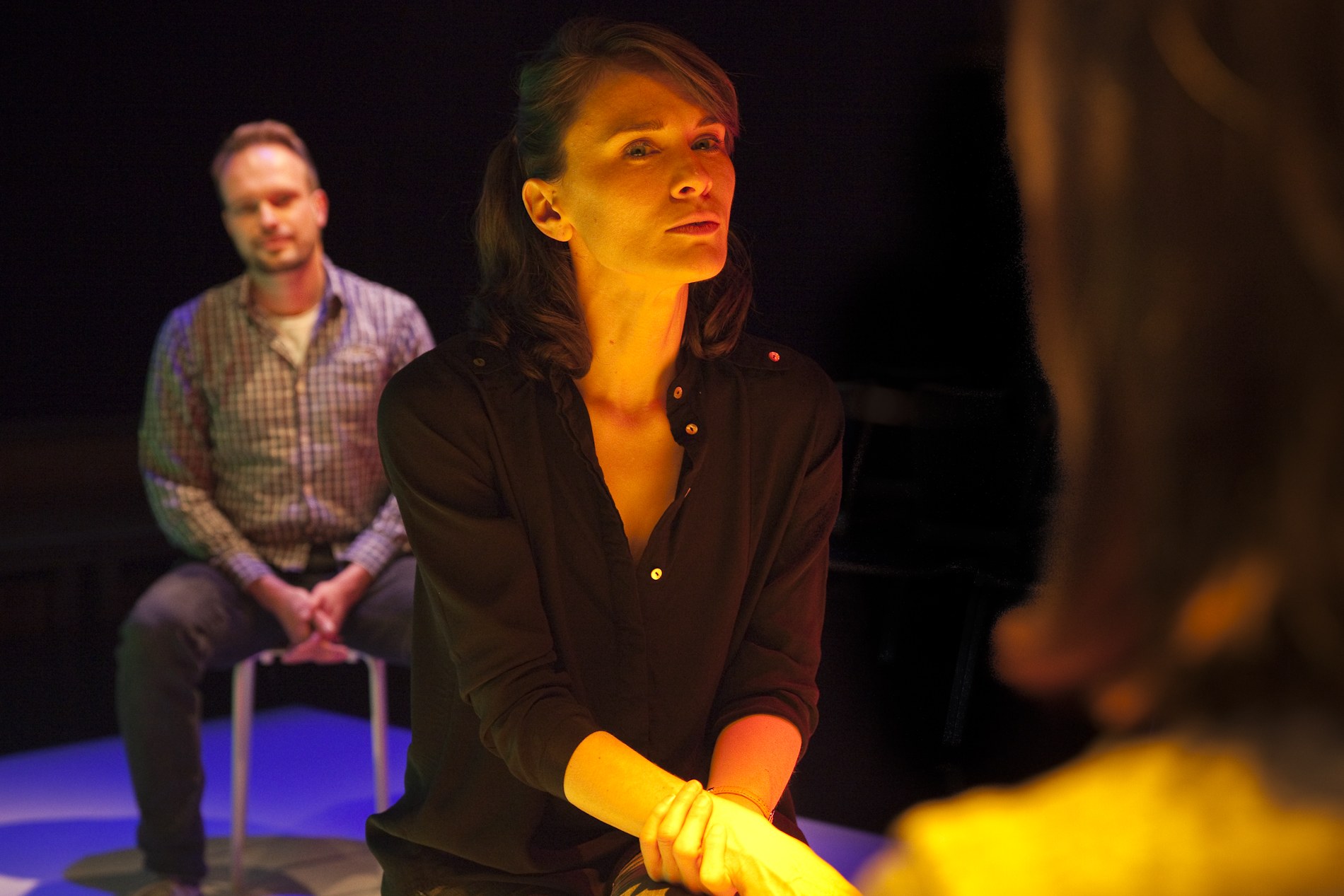 Originally commissioned and produced by English Theatre Berlin, this pop-up theatre event creates an atmosphere of conversation and community unique to Berlin right in the heart of London.
We make performances that are fiercely alive with our audience. Every show offers an element of risk, while demonstrating the possibility and power of moving through that risk. Drawing from autobiographical material and an interplay with our audience, we explore the social forces, whether destructive or emancipating, that shape our contemporary experiences.
***
'Uniquely entertaining.' 'A gifted performer.' The Scotsman

'Absolutely loved #Instalove. Life changing theatre. What a talent. There's nothing else like this show.' Audience Response